Buzz Bingo, formerly Gala Bingo, are the largest bingo hall operator in the country and have revealed plans to leave the doors closed of 26 of their halls across the UK.  These closures are part of plans to protect the sustainability of the brand following the corona-virus lock down affecting the leisure and entertainment industry.
The remaining 91 Buzz Bingo halls will still reopen their doors from the 6th August, starting with a staggered opening 12 sites initially in order to ensure the environment is safe and right for their players.
Protecting The Future Of Buzz Bingo Halls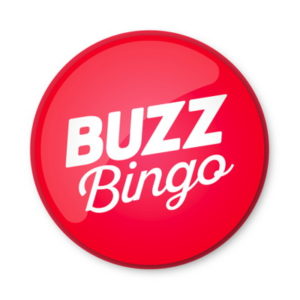 Buzz Bingo, along with other leisure outlets, recognise that footfall and confidence in visiting bingo halls and other leisure and hospitality facilities is currently pretty low.
After the mass pandemic temporary business closures, people want to know they are stepping into a safe and covid free environment.  This naturally means footfall into Buzz Bingo halls is inevitably going to be slow and steady to begin with.  By making these closures as part of a Company Voluntary Arrangement which will be finalised and fully agreed in meetings on the 3rd August, they hope to secure a long term future for bingo players in their popular bingo halls.
Of course with closures come job losses, with over 570 potential redundancies.  Buzz Bingo have looked to reduce costs at all levels; restructuring senior management and furloughing the majority of its 3000+ staff.
Buzz Bingo CEO Chris Matthews issued a personal statement to affected employees:
"We know how disappointing this news will be – especially for those of our customers who are losing their local club, and of course, our colleagues – we know that we are more than just a club, we are part of your community, and for that, I am really sorry."
Bingo Halls Set To Close: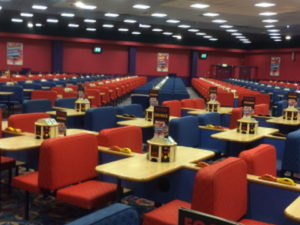 The twenty six halls earmarked for closure are:
Chatham
Salford
Salisbury
Banbury
Boston
Bournemouth
Bridlington
Carlisle
Chorley
Cramlington
Derby Foresters
Edinburgh Westerhailes
Harpurhey
Hereford
Kilmarnock
Milton Keynes
Oxford
Stockland Green
Tamworth
Wednesbury
Weymouth
Wigan
Wolverhampton
Worcester
Wythenshawe
Will Bingo Hall Customers Move Online?
Could Buzz Bingo turn these difficult times around and work hard to market and persuade your typical bingo hall player to become an online bingo player?
There certainly could be new possibilities arising in the virtual world as we move forward in the new normal.
Buzz run their own online site that runs bingo games from virtue fusion.  They are heavily reliant on bingo halls though.
Their halls previously belonged to Gala before Gala-Coral and Ladbrokes merged in  2015 and in the process their halls were moved on to a new company,  Caledonia Investments, who rebranded as Buzz Bingo in 2018.