To someone who is not familiar with playing online casino or bingo games, it may be quite common to wonder if there is a similarity between slots and bingo. Indeed, both co-exist in a land-based scenario as well as online, and both are relatively easy to understand how to play. But would you get the same experience out of playing slot games as you would from sitting down to play bingo games? Well, probably not. We're going to take a look at the differences (and similarities) between online bingo and online slots.

Therefore, if you're a beginner to the world of online gambling or perhaps if you've played slots and are looking for something alternative like bingo (or vice versa), you'll find plenty of information on the games right here. This way, you may be able to decide upon whether playing something different to the norm for you is the right route to take.
Similarity: Random Number Generators (RNGs)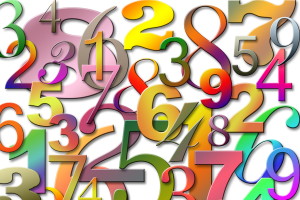 First of all, it is important that any online gambling game provides a fair result when you play it. When it comes to both online bingo and online slots, the developers are required to make use of random number generators, also known as RNGs. These ensure that every round provides a completely random result, ensuring that fair gaming is in operation. To make sure that these are functioning properly, software providers should submit their games to an independent auditing company for testing prior to them being integrated into online sites.
Without these RNGs, an online game in the ilk of either of these options cannot be considered trustworthy and should be avoided by players. Officially licensed brands will always incorporate high-quality RNGs to 100% guarantee that random results occur on every turn.
Similarity: Fixed RTP Rates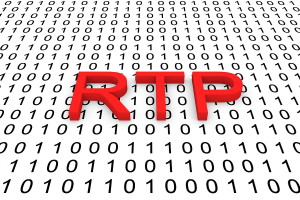 Return to player (RTP) rates are generally always able to be found out when it comes to a legitimate software developer. Online slots and bingo games have fixed RTP rates, and the percentage displayed in relation to this is how much you can expect to get back from playing such a title. Different games come with different percentages attached to them, and the closer the RTP rate is to 100%, the general feeling is that the game is better to play.
It is important to note that RTP rates are calculated over thousands of games. So, just because a game has a 97% RTP rate does not mean that you will receive this much back from it with every wager that you place. This is because each round has a random and fair outcome, sometimes resulting in wins and other times in losses. Yet if you were to play 10,000 or 50,000 rounds of a game, the RTP rate is measured over such a high timescale. Therefore, this figure should always simply be used as a guideline because gamblers don't usually have the time or the funds to be able to play that many rounds of a slot or a bingo game.
Similarity: Jackpots
Progressive jackpot games exist in the worlds of slot games and bingo, giving you the chance to get your hands on a huge payout during gameplay. Progressive jackpots take a portion of every player's bet and add it to a pot. Then, when you achieve certain things (such as a full house in bingo within a certain number of draws or a win on a specific payline in a slot) you receive the full jackpot as a result.
While these jackpots usually amount to much more when it comes to online slot games, there are various bingo rooms that also incorporate such rewards for you to experience. Because bingo games can often feature small purchase prices for tickets, the overall payout can similarly be fairly minimal as well. Therefore, when it comes to progressive jackpot rewards, these can serve as an ideal way of bolstering a winning balance.
Difference: Stakes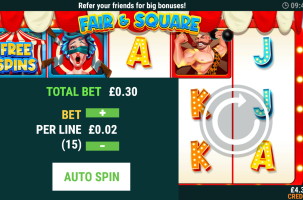 If you were to put the betting options of an online bingo game and an online slot game side-by-side, there would be a clear difference. Slot machines tend to have higher stakes for players to make use of, whereas bingo games often have small purchase prices for their tickets. It is because of this difference that bingo can provide quite a nice welcome for newcomers to the online world of gambling. Furthermore, if you are someone who has a small bankroll, then you can get plenty of gaming entertainment out of playing bingo due to this.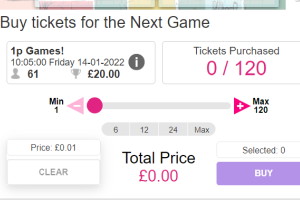 On the other hand, if you consider yourself to be a high roller when it comes to gaming, slot machines might be a better choice. Some games allow you to wager up to £200 and beyond per spin, which is quite an insane comparison to bingo games where tickets cost 1p and 10p, for example. It is always important to remember that you should employ a responsible gambling mindset regardless of the type of gaming you are accessing. This way, you will only end up playing with funds that you know you can afford to lose.
Difference: No Requirement For Actual Activity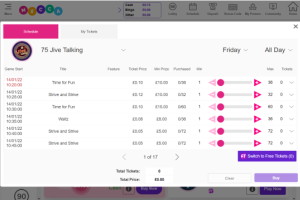 If you play an online slot game, then you need to be there and have the game loaded up on-screen to play it. You need to spin the reels each time (or set an autoplay mechanic up to spin a specific number of times at the same bet level) and wait for the outcome to occur. Then, if you activate a special feature round, you will need to remain in place to play through that. In essence, you cannot close the window of an online slot and expect it to continue playing through the rounds with you not at the screen watching it unfold.
That's not the same case when it comes to playing online bingo. Players have the option of purchasing tickets for games ahead of them actually taking place. Because the ticket has been purchased, it will be active for the game once it starts. You don't have to be at your computer screen to participate, in this instance.  You could buy one or more bingo tickets for a game taking place in half an hour, close your computer down, head out and then come back four hours later to find out the results. This is because your ticket is automatically registered as being purchased and the numbers drawn will be marked off for you. So, it's sort of like buying a lottery ticket and waiting for the results. You don't have to watch the numbers being drawn, but you can still participate in playing it.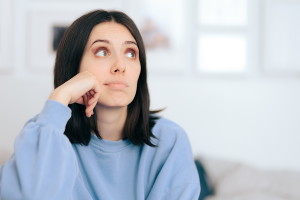 Any wins that you form when playing this way will automatically be added to your balance, and you will be notified of your win when you next login to your online account. At the same time though, even if you did stay logged in after buying a ticket for a game, you don't need to do anything to play it. Once the timer counts down and the game starts, the balls are drawn at random, and you just sit back and wait for the matching ones on your ticket(s) to be marked off.
Difference: Chat Rooms And Hosts
There is much more of a social side to playing online bingo games when compared with online slot machines, too. This is because a chat box is always present for you to communicate with other players, and it is not uncommon for online players to make friends with others accessing the same site.
Additionally, chat hosts exist at many bingo rooms, providing entertaining commentary, preparing players for an upcoming game, and even providing additional side games that you can participate in. These are simple and fun to access, often requiring you to answer a simple question before anyone else or be within the top five first respondents, for example. As a result, you can win rewards like free bingo tickets for later on in the day. The chat hosts are there to provide you with extra entertainment, and essentially bring an all-around high level of fun to the forefront.
Those hosts and chat boxes are not something that you can experience when playing online slot machines. They are instead very solitary games to access. If you are playing at an online casino, then you will only find such social aspects when accessing live dealer games, which also come with chat boxes and live hosts of the blackjack, baccarat, roulette, and other options.
Difference: More Than One Player Required
Bingo, whether played online or offline, requires more than one person to effectively run. This is because drawing balls out for one single gamer will obviously always result in that player being the winner eventually. The more players involved in a game of bingo, the more exciting it can be, and this also ties into the social aspect of playing it. With more people participating, this leads to more communication being able to take place.
If you're accessing an online slot machine, you simply need yourself to be present to play. That's great if you prefer not to have any contact with other gamers or have no interest in waiting for a bingo room to fill up with active players. Slot machines are thoroughly entertaining in themselves, with excellent graphics and sounds too. You just need to be sure that you're happy with playing them alone, rather than alongside various other avid gamers. If you want the latter option, bingo is the game to choose.
Do The Games Offer The Same Experience?
If you were to look at both online bingo and slot machine games, there is no doubt that you would see a few minor similarities in their technical makeups, like the mentioned RTPs and RNGs. Yet for the most part, they are quite different in various areas. This includes the social side of things, the necessity of being present at your screen when participating, the stakes involved when it comes to your bets, and more. While it is quite possible that you will have an enjoyable experience regardless of which online game you play, they do bring different experiences overall.
Bingo is likely a good place to start if you are new to the world of online gambling and you are looking to get involved slowly. Online slot machines, on the other hand, could be the way to go once you're feeling more confident in that environment. The variety of themes associated with online slots is quite limitless, and the best casinos will feature a huge number of options for you to access in this respect. Often 100's to choose from, covering every theme in popular culture.
There are also slot games that cater to newcomers more so than others, so it really depends upon you and your preferences in the end. While slots offer the chance at obtaining higher payouts in general, bingo serves up a much simpler type of gambling game to engage in. As noted previously though, the most important part about any sort of activity like this is to ensure that you are engaging in responsible gambling. Without doing so, you stand more of a chance of falling into a bottomless pit, which is not what bingo or slot gaming should be about. Both of them should be about you having a bit of fun, enjoying the spins or number draws, and then coming away after a few rounds of gameplay.