The beloved game of bingo has been around for an absolute age now, and it's still enjoyed by millions of people across the world today. It's a game for the masses that doesn't break the bank, and it offers it's players a really fun and social feel.
If you've never played bingo yourself you'll have no doubt come across it, however it's not actually that uncommon to not really know how to play. Avid bingo players will even have questions from time to time, especially as the game is advancing by the day online.
There are so many different styles of bingo now for a start, plus there's lots of payment options, promotions, community hubs and even more to navigate. There are chat rooms, slots games, casino games and webcam features now too, and the wonderful world of bingo can seem slightly overwhelming to beginners. If you're new to it all then first and foremost don't panic, this is a fantastic community to get yourself into and once you've mastered the basics you'll be off before you know it.
Here at www.newbingosites.co we've compiled a list of frequently asked bingo questions, and these will hopefully make life a little easier and answer any queries you may have about the game. We've aimed to make it seem slightly less daunting if you're a beginner, and also perhaps answer any questions you may have even as a bingo veteran. Whether it's online bingo that takes your fancy, or you're thinking of going for a game down your local bingo hall, we've put together a bunch of information to help set you on your way.
What is Bingo?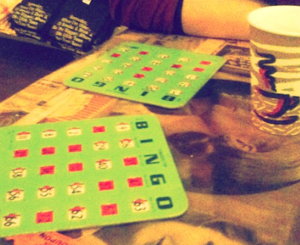 Bingo is probably one of the most well known games in the world, and it's primarily a game of chance where you mark off numbers to win prizes.
The main classic style of bingo comes in the original 90-ball form, and this is arguable still the most popular choice with bingo players.
In a 90-ball game the bingo caller will call numbers between 1 and 90, and then each time a number is called, you mark it off your card.
The numbers on each card will be generated at random, so each individual bingo card will be completely unique. You will never be able to tell whether or not you're numbers are going to be called, therefore adding to the thrill and excitement of each game.
Where Did Bingo Originate?
Although most people think of bingo as originating in UK seaside towns in the 1960's, bingo actually originated hundreds of years before that over in Italy.
The exact origins are slightly unknown, but it's believed to have started as a descendent of an Italian lottery type game called 'Lo Guioco del Lotto D'Italia'.
The game was enjoyed by all classes from rich to poor, and it was a fantastic social game that was fun and didn't cost the earth.
Over time it travelled across the world to France, Germany and America, and it slowly started to adapt into the bingo game that we now know and love.
Bingo did first appear then in the UK in the 1960's, and the craze soon took off all over the country. It led to purpose built bingo venues and weekly bingo nights in local social clubs, and the game literally took the UK by storm
Is Bingo Gambling?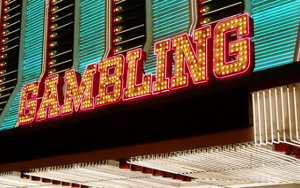 Technically any game where you wager money to play is considered gambling, yes.
There's a slightly grey area when it comes to bingo however, as it depends on where you play and if you are playing for real money in return.
For instance, you can easily play bingo at home just for fun with the family, and you can also pay to enter a game at a charity event where you win donated prizes in return.
This would still be considered gambling in a sense, however the money that you spend will be going to charity instead.When playing bingo online or in a bingo club though, this will most definitely be considered as gambling.
Some people don't consider it in the same vein as say Blackjack or Roulette as it's generally cheaper to play, however it is still technically a form of gambling.
Do You Have To Be Over 18 To Play Bingo?
Whenever you are wagering money to play bingo, then yes, you must be over 18.
There are a few lotteries and sports games where you can wager bets aged 16 and up, however it's illegal to bet on bingo under the age of 18.
You can buy versions of bingo games to play at home with the family just for fun, but you can't enter a bingo hall or play online and wager money.
Even if an online bingo site offers free bingo games, you will still have to register a credit or debit card to sign up in the first place. The site won't withdraw any money from your account, but the details will be taken for age verification purposes.
What Is 90-Ball Bingo?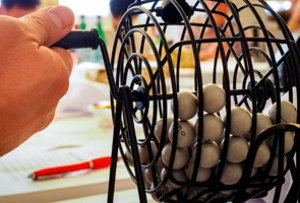 This is the most traditional style of bingo. It's still the most popular game played these days especially in the UK, and it's the main game that you will play in a bingo hall.
Games are played on 9×3 grid, and there will be 15 numbers displayed ranging from 1 through to 90.
Generally there will be three prizes up for grabs, two lines then a full house, with the prizes increasing.
The two individual line prizes can be any line on the grid unless otherwise stated, and the full house is where all 15 numbers are marked off.
The rules of the game are generally the same whether you play online or in a bingo hall, and here are the main steps to remember:
Purchase your bingo ticket/tickets. There are 6 individual tickets in a whole bingo book, and the numbers 1-90 will be shared across all 6 tickets. You can purchase as many or as little tickets as you like, but the more tickets you buy, the more numbers you have and you'll increase your chances of a win.
A bingo caller will call out the numbers, which are generated out of a machine at random.
Most games start by playing for 1 or 2 lines first, then you will play for the full house.
If playing for a line, you only need to concentrate on a single line of numbers.
If playing for a full house, mark off every number on one ticket to win the game.
Are There Any Bingo Styles Other Than 90-Ball Games?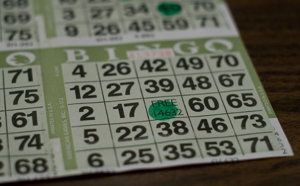 In a word, yes. There are an abundance of bingo styles around these days, especially since the huge rise in online bingo. As well as the classic 90-ball bingo, you will now be able to find some of the following variants too:
Each variant will offer a slightly different take on the classic game, but overall the aim of the game will always generally be the same.
What Are Bingo Clubs And Bingo Halls?
Bingo clubs and halls are purpose built venues, and they were mainly created back in the 70's and 80's when land based bingo was on the surge.
A lot of bingo halls do still exist, but most of them have now closed down or been sold over to bigger bingo brands.
The main bingo chains that currently still have land based bingo halls are as follows:
Gala Bingo
Mecca Bingo
Castle Bingo
Beacon Bingo
Most of these local halls are still going strong, but a lot of them have struggled to keep going since the recent rise in online bingo. Players do still enjoy land based games however, so it's nice to know that some clubs do still exist.
What is Online Bingo?
Online bingo has been around for over 20 years now in some shape or form, but it really started kicking off in the mid 2000's.
It bought a completely revolutionary new feel to bingo altogether, and offered people the chance to play from the comfort of their own homes.
Bingo sites started off in a very basic form, and mainly offered 90-ball games and slots at first. However as time went by, and it became even more popular, the sites became more advanced and started to offer so much more.
New bingo variants such as 75 and 80-ball games were introduced, alongside chat rooms, promotions, social media pages and casino games. The online bingo community began to grow by the day, and by around 2007 the game had shot through the roof.
With the advancement in technology with smart phones and tablets, online bingo was suddenly available anytime, anywhere, and there are now thousands of fun bingo sites to choose from all over the world.
What Was The First Ever Online Bingo Site?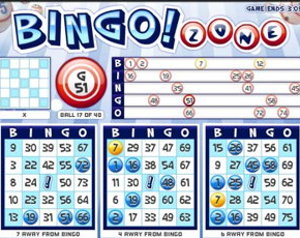 Online bingo first appeared over in America in 1996. A very basic site called Bingo Zone was launched, and it was the first of its kind to offer 90-ball bingo games that could be played online.
It completely took the world by storm, and started a totally brand new way of gaming. Suddenly players had the opportunity to not only play bingo at home, but also connect with people from different parts of the world.
The site was extremely simple to start off with, however it paved the way for the online bingo sites that we now know and love. It amazingly enough still exists today, and is currently operated by the popular Gamesville Brand. The site mainly operates as a fun gaming platform these days though, and most of the games offered are completely free to play.
Today at Bingo Zone you can find the following games:
Pattern 5 line Bingo
Solitaire
Poker
Keno
Fruit Frenzy
It's all thanks to the creators of Bingo Zone that we now have such a wonderful online bingo community. They invented a way of making bingo fashionable again, and gave inspiration to other creators to go on and develop the technology to what it is today.
What Was The First Online Bingo Site In The UK?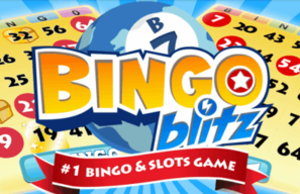 Bing Blitz was the first ever online bingo site to launch in the UK. Like it's American predecessor Bingo Zone, it started out extremely basic and mainly only offered 90-ball bingo games.
Over time it did progress however and introduced other bingo and slots games throughout the years, and it helped pave the way for hundreds of popular UK sites.
Amazingly enough it does actually still exist today, but now only offers free gaming for fun. You will find the Bingo Blitz app mainly via Facebook, and it offers bang up to date variations of bingo and slots.
How Do You Sign Up To An Online Bingo Site?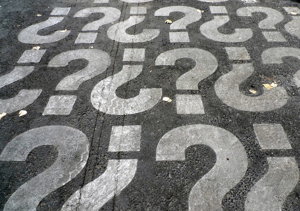 Choosing a bingo site to play at is purely down to you. There are so many different ones available these days, so simply look for a site that appeals to you and go ahead and sign up.
Registration takes just a few minutes, and then you can start playing bingo straight away. Here are the main steps you'll need to follow when signing up:
Choose a bingo site.
Fill out the registration form.
Upload details of your registered credit or debit card.
Choose a username and password.
Now you're all ready to go. Don't forget to make use of any welcome bonuses, as there are often free bingo games and promotions on offer.
Which Online Bingo Site Should I Choose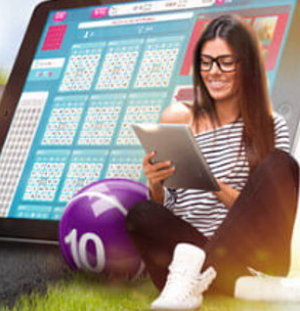 You may have seen lots of TV adverts for some of the bigger branded sites, but there are also hundreds of smaller, more intimate sites too.
It's very much all about your own personal preferences, so have a search around and see which one suits you best. Here are a few of the main things that may differ from site to site:
Brands – Some online bingo sites belong to bigger branded gaming companies. These sites may also offer links to separate platforms for casino, lotto, football etc, and these platforms will all fall under the same brand.
Size – Some online bingo sites may be attached to bigger branded betting platforms and bingo hall chains, whilst other sites may be completely independent. Some of the smaller sites can have more of a personal feel, however there may be less choice of games and smaller prizes on offer.
Themes – A lot of online bingo sites are based on a certain theme. This can help differentiate them and help them stand out amongst the crowd. They will have a particular colour scheme or a mascot, and the games may be based on the whole theme of the site too. This can offer a really fun element to the bingo, and it helps give the websites a nice personal feel.
Software and Networks – All online bingo sites will be operated on a particular software or network, and each network may run multiple bingo sites. Therefore you may notice a similarity in some sites and this is because they will belong to the same network or "family".
Payment – Payment options can vary from site to site. Some may offer a wide range including e wallets and PayPal, whereas some of the smaller sites only take card payments. Every site nearly always has a dedicated banking section, so you can always take a look through that before you decide to sign up.
Games – Games will differ across most sites, but generally you will get a good variety of bingo and slots. Some will offer big branded games, whilst other sites may have their own unique games.
Do You Mark Off Your Own Numbers in Online Bingo?
When you play online bingo, the system is set to mark off your numbers automatically. This basically means that even if you miss or forget to mark off a number, the system will recognise it anyway and mark it off regardless.
The computer will know which tickets are winning cards before the game even starts, so if you've been generated a winning ticket then you will always come up trumps even if you get slightly distracted.
What Is Bingo Lingo?
'Bingo Lingo' is a fun term that's used to describe the chat terms and abbreviations used in the online bingo chat rooms.
Sometimes people don't want to write full words whilst playing bingo, so phrases are shortened to help speed things up. Here are some of the terms that you may encounter:
OMG – oh my god
ROFL – roll on the floor laughing
SYS – see you soon
SS – so sorry
WDW – well done winner
1TG/2TG/3TG – the amount of numbers you're waiting for (1 to go etc)
TYVM – thank you very much
GL – good luck
TY – thank you
ASL – age, sex, location
LOL – laughing out loud
TC – take care
WTG – way to go
YW – you're welcome
HB – hurry back
GN – good night
NP – no problem
Why Do Online Bingo Sites Offer Bonuses?
Nearly all online bingo sites these days will offer a generous welcome bonus package. It's a great way to entice players to sign up, but also gives you the chance to really trial the site and have a go on lots of games at very little cost.
A lot of bonuses also include free bingo games and entrance into the newbie chat rooms. This will allow you to chat away to other new starters, and also get advice and get an insight into the social side of the site too.
There are a few different types of welcome bonuses however, and some can sound slightly overwhelming at first glance. Here's a list of the main types you could come across on most sites, and a few brief details as to what they mean:
No Deposit Bonus – This is a free bonus offered by the bingo site as a way of allowing players to test drive the site and its games for free. The amount of bonus cash awarded is non-withdrawable, and you will need to play through the bonus on the games stated.
Deposit Bonus – This is a bonus offered on your first initial deposit, and the amount you'll receive varies from each bingo site.
Cash Match Bonus – This bonus will basically just match the amount that you deposit.
What Are The Wagering Requirements When Playing Online Bingo?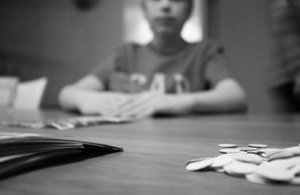 A wagering requirement is a term used to describe the amount of times a player must play through their cash in order to withdraw any winnings.
Therefore if you sign up to an online bingo site with a bonus wagering requirement of x10, then you will have to play though that bonus and deposit 10 times before you can withdraw any winnings.
An example of this type of bonus is:
Bonus = Deposit £10, Get £10 Free.
£20 of funds to play with altogether.
This £20 now has a x10 wager.
You will have to play through this £20 x10 (£200) before withdrawing any winning funds.
Wagering requirements can differ from site to site, so always make sure you read through the terms and conditions before accepting any offers. Sometimes a high wager may mean you end up spending more money than the bonus is worth, but most sites do have very reasonable wagering requirements in general.
Can You Play Bingo On Your Mobile Phone?
Yes, yes, absolutely yes. Most online bingo websites these days will have their own mobile apps, and these will run alongside the actual desktop versions.
These can be downloaded so easily via an app store, and they will instantly show up on any smartphone or tablet.
The apps may not offer the same variety as the desktop versions, but they are much more handy for on the go gaming.
You can play anywhere at any time of the day, even on the bus, or in the park, so long as you have a good internet connection.
Do Men Play Online Bingo?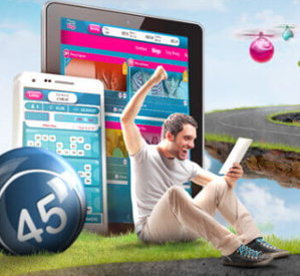 Absolutely.
Bingo is just as popular with men as it is women these days, whether it be playing online bingo or bingo in a land based club.
It is true that a lot of online bingo sites are geared slightly more towards the female market yes, but this doesn't necessarily deter men from playing.
Bingo has been enjoyed by all genders since it was invented hundreds of years ago, and this has simply transferred into online bingo too. It's a fun and social game for everyone to enjoy, and this is partly what made bingo so popular in the first place.
Is Online Bingo Safe?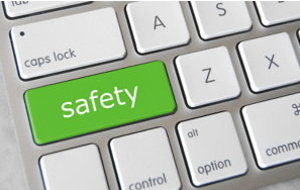 Playing online bingo is generally very safe and secure, and it is very rare that any problems should arise. Every online bingo site is licensed and regulated by a governing body, and all online gambling should abide by a commissioning law.
Each individual online bingo site will also have their own set of safety measures in place too, and most have encrypted technology to stop potential fraudsters getting hold of any personal details such as your name, address and card details etc.
A lot of sites will also have rules and regulations regarding their chat room policy too, and there will generally always be a chat host available 24/7 should you ever come across any inappropriate language or behaviour between players. There will always be a customer service team available at all times too via live chat, telephone or email should you need to report any unusual activity.
It's worth bearing in my mind that spending money anywhere online has it's own set of risks regardless what the money is used for, so it's always best to ensure that your own devices are equipped with an up to date anti virus software to avoid any inconvenience, as well as making sure you avoid any phishing emails with links attached.