Ever since I can remember, charity bingo nights at local churches and village halls has been a thing.  Taking the sociable, exciting game that is bingo and coupling it with people wanting to behold a sense of social responsibility, bingo and fundraising certainly goes hand in hand.
Bingo, ultimately is a form of lottery and it is commonly accepted that lottery delivers money to charities and good causes, take the National Lottery for example.  The number of organisations that have benefited from funding via the National Lottery is phenomenal yet most folk who have played the lottery have also had a win here and there.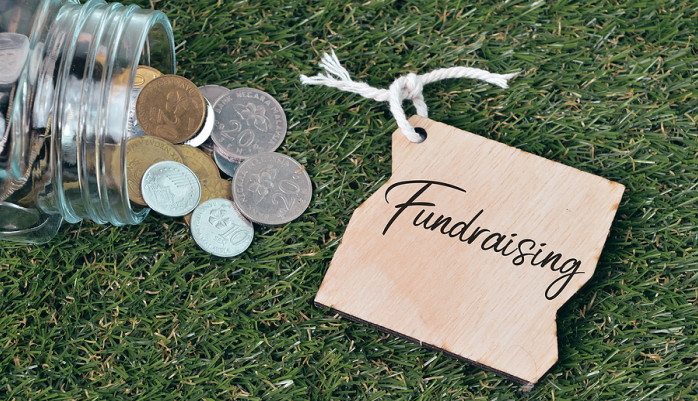 Going back to bingo, fund raising and supporting good causes, it is a slightly odd paring to consider because bingo is of course a form of gambling, but we must remember that our attitudes to bingo in the last 10 years has changed since the tide of online bingo that has rolled our way.
Charity and church bingo has set its place in history long before the game arrived on our mobile and tablet computer screens.  In fact it was an entrepreneurial catholic priest in the 1930's that first came up with charity bingo organising a game in order to raise funds for the church…so history tells us.
Prior to online bingo, players went out for the afternoon or evening to the local bingo hall, so it was more than just winning the jackpot.  Bingo was socialising, having a bit of food, something to drink and using humongous bingo dabbers on paper tickets.  Playing bingo is an occasion or a special event, therefore these original attitudes are how the link it to raising money for charities came about.
Players, who are putting their hands in their pockets for the charities are coming away from the bingo event having had a great time, feeling good about donating to important charities and possibly coming away with prizes or some extra cash.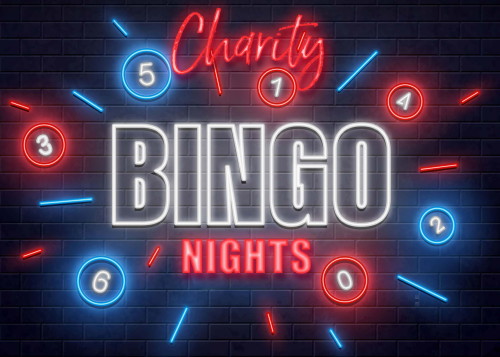 The game is highly universal as well, very quick to understand, not easy to fix, can be played by people of all ages and abilities and can be adapted and personalised.  Ultimately its a game of equal chance, therefore its based on fairness and luck which are positive factors despite it being a form of gambling.
The game in its physical form is relatively inexpensive to set up therefore expenses and overheads are kept low so the focus can be on the funds.  This also contributes to its effectiveness when wanting to use bingo for fundraising.
The fundraising bingo approach has actually come full circle as very often we will see online bingo operators run games with a percentage of the ticket sales going to a nominated charity, likewise bingo halls will often run a fundraising bingo night for local charities.
A Fundraising Bingo Event: Simple Rules To Follow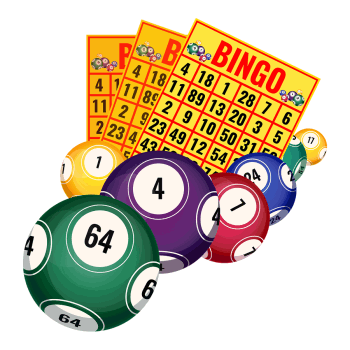 If you are considering organising a fund raising bingo event you do not need permission from the licensing team at the local authority licensing team or gambling commission, however you do need to ensure you are following the parameters of non commercial equal chance gaming.
There are rules as set out within the Gambling Act 2005 to ensure the bingo event is safe, fair and not exploitative of players funds.
Obviously the biggest rule, is that all profits must be donated to a registered charity.  Expenses such as venue hire and a bingo caller fee may be deducted, however there must be good reason for these expenses to be covered.  Non of the profits are permitted to be used for private gain.
The maximum players can be charged for participation, entry fees or tickets is £8.  No idea where this number has been plucked from but £8 is tops and the £8 must include both entry fees and ticket prices (for example, you can't charge £5 entry then run 6 games costing £1 per ticket as that would total £11 and exceed the £8 maximum).  Very often everyone has the same number of tickets so there isn't ever an advantage of players having more tickets therefore more chances to win.  Of course, you can welcome donations from players which can be in addition to the £8 cap on official charges.
The total value of all prizes players can win combined at one event can not exceed £600, or if an event is held over a number of days the prize pot can reach £900.  This can be cash or physical prizes.  We recommend contacting local businesses for prizes; even if its a £5 voucher off a leg of lamb at a local butchers or a £20 blow dry voucher, these will attract players just as much as cash.
Heart Warming Charity Bingo Fundraising Stories
More and more, we are seeing stories of the big boy online bingo brands doing their bit for chosen charities alongside news reports of local community based bingo themed fundraisers.  Below are a few examples of how bingo really does make a difference when it is used for fundraising.
In the case of online bingo operators, they do have a huge opportunity to give some tidy lumps of money to charity partners and if you are arranging a grass roots community event, the cost to run, versus the amount you can raise and the fun that is had, it is totally worth it.
Gala Bingo Charity Partner
The hugely popular bingo brand Gala has raised almost £450,000 for its charity partner 52 Lives.  They have been contributing to this charity pot for over 4 years through a series of fundraising events.  The funds have helped the charity in its work to improve the lives of people across the UK.
Recently Gala hosted 52 special bingo games, where 100% of the proceeds went straight to 52 Lives.  The money raised has allowed the charity to increase its support of individuals and local communities, from elderly care homes to people struggling with self-isolation.
Brockville Seniors Charity: Drive In Bingo
In June this year, A Canadian charity has invented an ingenious version of bingo to raise funds for Community & Primary Health Care (CPHC) senior support services needed in the area.  Their charity bingo takes the form of players in their cars driving and parking at the Brockville Speedway, passengers purchasing bingo tickets and an FM speaker system calling out the numbers for all vehicles to hear.
If anyone gets a line or full house they have to honk their horns and flash their head lights.  Over 70 cars turned up at the first event and it has been so popular that after the initial one the charity continues to run it every Tuesday.
Comox Valley, Canada Cumberland Community Schools Society: Virtual Bingo Nights
A Canadian school have been running bingo events to raise money for after school clubs, food boxes and training opportunities for people in the community.  When COVID-19 hit, they swiftly moved the bingo games online and still continued to raise thousands of dollars for its local families in need.
The event is continuously popular because players are entertained in the safety f their own homes and can win some excellent prizes alongside raising money for their local community.
Sun Bingo and Fabulous Bingo Donate £20k To Missing Person Charity
As part of National Bingo Day in June each year, Sun Bingo and Fabulous Bingo have donated a staggering £20,000 from bingo ticket sales on that day to the charity; Missing People.  Missing People carry out crucial work in the UK supporting families  and friends of missing persons.
It is the only charity of this kind, offering that vital support for those that are looking for a missing loved one through telephone helplines and support sessions. £20k will have a huge impact on the charity over the coming year and that is down to the generosity of bingo players.
Is Church Bingo Classed As Gambling?
While bingo nights held for good causes do not need special licenses it is still a form of gambling.  This means that there are age restrictions and other requirements that need to be adhered to.
Ultimately, while bingo is often seen as a more 'friendly' form it is still gambling after-all.  This can lead to some people feeling funny about the relationship between the church, and other religious groups, with any from of gambling, which is often frowned upon in various scriptures.
Ultimately it is down to the church and congregation to decide if playing bingo for good causes is in line with beliefs around whether gambling is right or wrong.