It's not uncommon to hear of celebrities and other famous people having a love for participating in gambling. We've all heard the story about how 50 Cent won $500,000 by placing a wager on an NFC Championship game in 2012, and tales of Ben Affleck's love for playing poker at casinos. However, one sector of the gambling world that is not often considered so relatable to celebrities is bingo. Nobody ever really thinks of a famous person visiting their local Mecca and sitting down with your everyday player to dab off a few numbers.
Yet you may be surprised to learn that there are celebrities who have a huge love of bingo and play it quite a lot. Why wouldn't they, bingo is brilliant. Bingo is simple to understand and learn, provides quick and accessible enjoyment to anyone, and it can even be played without any money being involved at all. Famous people are people like you and me, so it makes sense that some of them would like the beautiful game. Which famous people have a love for getting involved in the game and trying to dab off all their numbers? Lets take a look at some well-known celebrities and their love for bingo.
Catherine Zeta-Jones And Her Personalised Bingo Cards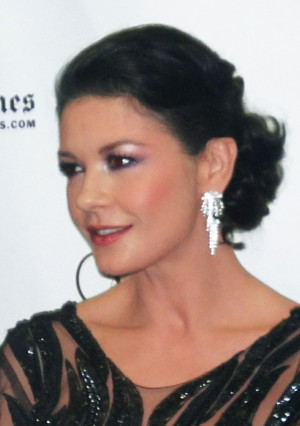 Could it be that one of the most glamorous actresses and part of the Hollywood elite has a fondness of the bingo balls? Well, actually, yes it could! Catherine Zeta-Jones played bingo throughout her childhood, accompanying her parents to the bingo halls and enjoying getting involved in dabbing off numbers herself. Of course, Zeta-Jones was born in Wales, where bingo is still enjoyed by thousands of people. Her love for bingo has not waned throughout the years, either. According to reports, she frequently holds bingo parties in her home. She has her own custom-made bingo cards created for guests, which are updated every Christmas.
Her parents once managed to win around £100,000 from playing, and with the money. They sent Zeta-Jones to dance classes, allowing her to follow her childhood dreams. She would proceed to drop out of school at 15 years old so that she could join a touring production of musical comedy The Pajama Game. Without bingo, perhaps she would never have become the big name that she is today!
Robbie Williams And The Music Video
When he's finished entertaining you and singing about loving angels, Robbie Williams seemingly likes to seek out a bit of bingo. The former Take That boyband member has stated on numerous occasions that he enjoys having a go at the game. As a matter of fact, the music video for his 2002 hit "Feel" seemed to back up that information. Take a look at it on YouTube and scroll forward to the 1:09 mark. It is at this point that you will see Robbie himself emerging from a bingo hall.
That's not all, because Mr Williams has also participated in live games of bingo in Hollywood. The star, who has up until recently owned a home in Los Angeles, once won a leopard skin handbag from a bingo game in the U.S. city of dreams. That bag was donated to a breast cancer charity as an auction prize, with all proceeds going towards aiding and supporting research into treatment and recovery.
Kate Moss And Bingo With Her Friends
Can you imagine a supermodel at the height of her career like Kate Moss now just wants to have some downtime and play a few rounds of bingo? Well, there's no need to imagine it anymore, because that's precisely what Ms Moss does. It seems as though she got into the spirit of the game when married to former husband Jamie Hince. Moss has a daughter with Dazed & Confused magazine editor Jefferson Hack, and along with her and Hince, Moss used to join in family bingo nights. In fact, it used to be their usual Saturday night entertainment together.
While Hince and Moss split up and then officially divorced in 2016, Kate still has ties to the bingo world. Being godmother to the daughter of Sadie Frost and Jude Law, she continues to join in Saturday night bingo games, bringing her own daughter along to the family gatherings with Frost and daughter Iris Law. With both women being separated from their former partners, it seemed only right that they continue engaging in bingo nights together!
Prince William And Bingo During Military Training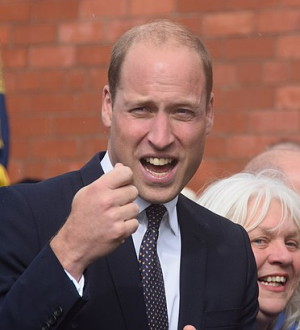 The Royal Family of the United Kingdom have become the modern-day celebrity that everyone wants to know about, and with series like The Crown providing a bit of an incite (but we must remember it is still fiction), it was only a matter of time before this was to be the case. Of course, there are certain members of The Royal Family that are liked much more by the general public than others, and one of those is Prince William. Various reports have risen to the surface regarding the eldest son of Prince Charles and Princess Diana, stating that he used to spend much of his spare time at a bingo hall close to the Sandhurst Military Academy during his training for military service.
While there has been no knowledge of him winning anything specifically massive from his participation in bingo games, it seems that his love for the game has followed him around even to now. In fact, William and his wife Kate Middleton hosted an online virtual bingo game during the COVID-19 pandemic in 2020 for a care home in Cardiff. The surprise for the residents of the care home was met with smiles on both sides of the camera lenses, as the Duke and Duchess of Cambridge took it in turns to draw numbers and call them out for the elderly players. Laughter was echoed around the home, as William even knew how to call the numbers by their nicknames upon them being drawn.
Cristiano Ronaldo And Playing Bingo To Help His English
Footballers aren't often associated with games like bingo, it has to be said. It is usually much more common for them to be involved in higher stakes gambling options, such as poker or roulette. Yet Portuguese player Cristiano Ronaldo has certainly bucked that trend with his outright love of bingo
. When he moved clubs to play for Manchester United in 2003, he had a minimal command of the English language. This made it difficult for him to communicate with the club's then manager Alex Ferguson.
As a way of improving his English, he would attend bingo games. Supposedly given a DVD version of bingo when he was 22, Ronaldo managed to pick up various phrases used in the game, whilst also falling in love with bingo in general. Speaking with a Portuguese newspaper once, Ronaldo described bingo as "very exciting" in 2008.
"It can be very exciting because you can be there waiting for a long time for just the one number to make the game complete" he said. "Then you see one of your friends you are playing against get his lucky number before you".
Mick Jagger Swapping Sex, Drugs And Rock 'n' Roll For Bingo
Undoubtedly, Mick Jagger, the vocalist of the mammoth rock group The Rolling Stones, is now of an age that is commonly associated with playing bingo. The 78-year-old could very well fit in with the players down at the local bingo hall! But rather than visit these halls, he throws his own bingo parties at his house in Richmond, England. He's apparently very well-known for them in the area.
Jagger, of course, lives in a very exclusive part of Richmond, but that doesn't stop him from inviting many people over to partake in bingo nights. What could once have been the location for sex, drugs and rock 'n' roll has now become the venue for quiet evenings in with bingo cards and bottles of wine. Yet it isn't about the gambling aspect of bingo. Instead, it's more so the singer's general enjoyment of the game.
Sharon Osbourne And Her Dress Bought From A Bingo Win
Perhaps everybody around the world knows who Sharon Osbourne is. As the wife of heavy metal vocalist Ozzy, she became quite the favourite personality across the globe after appearing on the MTV show The Osbournes. The show documented her family's daily, and often chaotic, life, and this led to Sharon securing stints as a judge on television talent shows like The X Factor and America's Got Talent. She's also credited with being the driving force behind her husband's renewed music career, founding the Ozzfest tour which took place every summer between 1996 and 2018.
While having achieved all of that and so much more, Sharon has also made herself one of the celebrity faces for bingo as well. As a way of de-stressing from her everyday life responsibilities, Osbourne turned to the world of bingo and has never looked back. So much of a fan she is of the game that she even created her own online bingo site for people to join and enjoy it. Not only that, but back in 2007, she was to become a bingo caller at a Gala Bingo club in the United Kingdom for Comic Relief. Her voice was beamed live across the UK as part of a linked bingo game. And it is also key to note that she once wore a dress on an episode of The X Factor which she said was paid for by winnings she obtained from playing bingo.
Vic Reeves Dressing Up To Play Bingo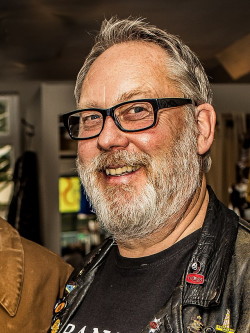 Shooting to fame as one half of the comedy duo Reeves and Mortimer with Bob Mortimer, he has made many people laugh throughout his career. He happens to be a huge fan of bingo, too. As it happens, he is the official spokesperson for an online bingo gaming site – 888 Ladies. In the ad, Reeves wearing a dress and other 'typical' ladies' clothes and accessories, tries to gain access to the 888 platform, which is targeted at female players.
Reeves can highlight anything well enough with his eccentricities and crazy personality. Without a doubt, 888 Ladies became a lot more popular once the commercials featuring him aired, and Vic himself was able to continue experiencing one of his favourite pastimes doubled with a nice income from them.
Russell Crowe And His Below The Belt Bingo Calls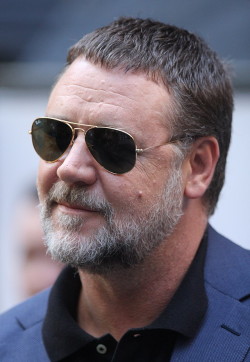 To round our list off, one celebrity who probably wouldn't be high up on anybody's list of people who may enjoy playing bingo is Russell Crowe. The New Zealander has starred in some massive roles, including his starring portrayal of the Roman warrior Maximus in the film Gladiator. However, he has quite the intriguing background when it comes to the game of bingo.
According to reports, he was a bingo caller in New Zealand before he became famous. During his teens, when his family had moved back to his home country after 10 years living in Australia, he was drawing balls from a machine and announcing them to avid gamers in his hometown of Strathmore Park, a suburb of Wellington. It seems as though that wasn't the role of a lifetime for him, and he ended up supposedly being fired from the bingo hall as a result of making up too many rude names for the drawn numbers!
It seems as though the lure of bingo hasn't left Crowe altogether. According to some reports, he often visited bingo halls when married to ex-wife Danielle Spencer. The couple, who divorced in 2018, frequented the bingo venues while Danielle was pregnant with sons Charles Spencer Crowe and Tennyson Spencer Crowe. Who knows? Once his acting days come to an official end, perhaps he'll be back in the bingo halls dabbing away at several cards to pass the time!