Anyone who has ever played online bingo will likely know about the side games that are also available to play, too. Appearing in a side window alongside the main bingo game, you may have played them before, maybe you haven't. But at some point, you may also have wondered whether they're worth playing or not. A selection of slot games tend to appear in this window for the most part, although one or two others are also available.
Usually, these games operate as a smaller selection of some of the games that can be found elsewhere on the bingo site. For example, if there is a casino section at the bingo platform with 250 slots in it, then you may find about 30 of these in the side games panel.
These games are completely optional, so there is nothing forcing you to play them. Obviously, they have their own costs associated with them – a slot game or a scratch card of this nature still requires real money for betting purposes. But what are the options available as bingo side games and should you really be wagering your money on them?
Slots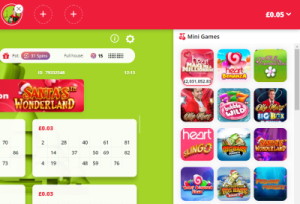 We all know about online slot games, they are without doubt the most popular option for players registered at online casinos and bingo sites. Slot games come with popular themes incorporated into them, using themes and subjects that we find appealing and familiar in general life It is not uncommon to find slot games that utilise pop culture as their base theme.
Even if you have only ever played at a land-based casino before, the chances are fairly high that you have at least seen a slot machine on the casino floor. They remain highly popular amongst the gaming community, both online and offline.
It is likely for this reason that slot games have been made available as a side game for those people who enjoy playing bingo. Essentially, bingo and casino operators are looking at cross selling their products.  Its like when you go to the supermarket and there are products available at the till.  You pick these up and pop them on the conveyor belt but you didn't go in the shop especially for these items.  Its the same psychology used on bingo websites.  The eye catching slot game icon, draws us in so we take a look and have a go.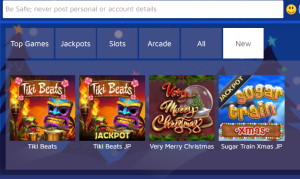 Side games and mini games play out in the same way as stand alone slots at online casinos do;  you select a specific bet amount and then hit the spin button whenever you're ready.  They pop up on the screen in a small box so that the bingo game is not covered up.  While there will likely be a smaller choice of slot machines on hand at a bingo site as side games when compared with an online casino, they all play out in the same way. Be sure to check the pay table so that you know how the slot pays out, and select a bet that caters to your bankroll before hitting the spin button. Also check the RTP.  Beware, very often the side games have a much lower RTP.  Again this is the operator taking advantage of players dipping in and out and not being avid slot game players.
Some of the most popular online slot games have been incorporated as side games at bingo sites. You won't be surprised to find titles like Starburst, Gonzo's Quest, Agent Jane Blonde, and Game of Thrones on hand to play while you wait. These are hugely popular variants of the stand alone slot game
Scratch Cards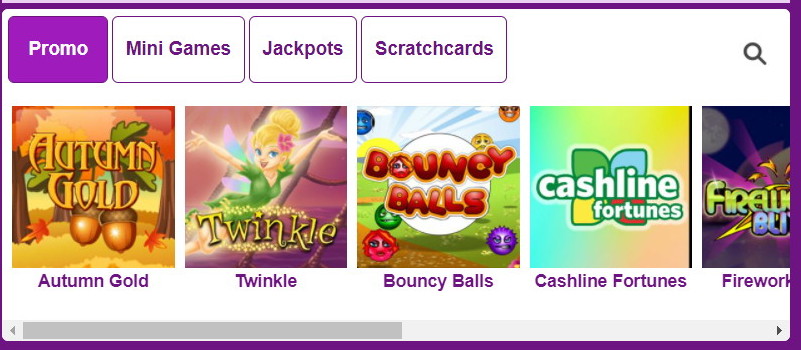 For many people, buying scratch cards is something that has been done in physical format. You go to your local corner shop or lottery stand and you see scratch cards waiting to be purchased. They are also available online to play, often coming under the title of instant win games. It is quite vital not to be deceived by such a name, though. Instant win makes it sound like you will win huge amounts every time. That's not the case.
Deciding to play a scratch card game requires you to either scratch off each of the panels one-by-one, or simply select to have all of them removed in one go. That all depends upon personal preference. Cards of different amounts can be purchased, and it is not uncommon to see a variety of themes integrated into the games – much like online slot releases.
Scratch cards are not quite as intense as slots, as they do not have special feature rounds, special symbols, and so on included in them. Players simply remove the panels and wait to see if there are three matching icons behind them to receive a payout. Games usually take longer to play out than a spin of a slot machine, so while spinning slots may allow you to partake in 15 or 20 game rounds, a small handful of scratch card games could be played in the same time.
The issue with scratch cards is that they aren't really very good value for money. Compare the RTP rates of an online slot with that of an online scratch card, and there is usually a huge difference that can be seen. The Scratch Platinum release from Hacksaw Gaming, for example, has a return to player rate of 76.67%. On the other hand, the Starburst slot game from Netent has an RTP rate of 96.09%. The difference is clearly visible – so if you are decided between a side game of slots or scratch cards, you are likely to get more out of playing slots.
Slingo
When it comes to Slingo, this is something that a small group of bingo sites provide. Merging the aforementioned slot machine idea with bingo, this type of side game brings something altogether unique. In comparison to bingo, Slingo is a lot more flexible, as players often have the option to choose their own numbers for their card. At the same time though, if those numbers aren't successful during the allotted spins, more numbers can be bought for a chance to increase winnings.
After the numbers are chosen, a reel at the bottom spins and reveals several numbers. If any of these match the numbers on your card, they are marked off. You need to form a line across the card to get a Slingo. The more Slingos you get, the better your payout theoretically will be. And if you see that aa Slingo requires only a single extra number to form, then you can proceed with purchasing extra spins.
This is where there becomes an issue – because you can essentially increase your stake beyond the original wager and still potentially not win anything by the end. Slingo may have a flashy name and when you see it, you could be tempted to play it because of this, but it does come with those risks of you getting carried away with your balance.
It does take longer to get through a round of Slingo when compared with both online slots and scratch cards. But as with slots, there is a betting range for you to select from. If you take a look at Slingo Starburst for example, you can wager up to £100 per game round with this. And then, if you want to continue playing following the spins to try and make up more slingos, you can wager extra money. The amount you wager at this point increases with every additional number showing up after a spin.
Slingo tries to appeal to bingo players because, of course, it features a bingo-like card, and you need to wait for numbers to appear for them to be marked off. Due to the fact that it incorporates the slot side of things though, betting can become uncontrollable. If you see one or more lines need just one more number to make a Slingo, you would be tempted to purchase an extra spin. And then perhaps another. And another. And this has the potential to become a slippery slope. Slingo uses similar betting options to slots, and as mentioned earlier, you can get carried away without realising you're using up a lot of your bankroll.
The RTP rate associated with Slingo is also similar to slot games for the most part. While not quite as lacking in value as scratch cards, you need to be very careful when deciding upon playing Slingo as a side game.
Chat Room Games
These "games" deserve a brief mention, as they're not really side games, but instead occur within the chat box when you play online bingo. As such, you will usually see the chat hosts run them at random. They give winners free bingo tickets and similar rewards.
Chat room games are often simple things like solving a basic anagram or answering a general knowledge quiz question. These chat room games are free to play, which makes them better value for money than other side games, because they don't require money in the first place. The rewards for such simply get you to continue playing online bingo, though. It's not like a monetary reward for answering a question correctly will come your way.
They're a brief bit of fun, so to speak. Generally, they're a sort of 'fastest finger first' scenario, and while they may give a quick burst of excitement, the prize that you win isn't specifically there for that reason. Instead, with free bingo tickets, you continue playing at the site, which is precisely what the operator wants from its players.
Pros and Cons of Playing Bingo Side Games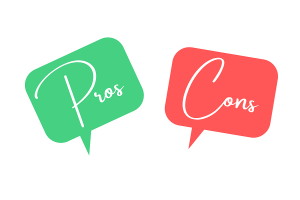 As with anything, bingo side games have their advantages and their disadvantages for you to be aware of. And you don't even have to wait until a bingo game has ended to play them – many of them can be accessed while a bingo game plays out, giving you the chance to do two things at once.
What are the pros and cons of these side games?
Pros
Variety of Appealing Games
You won't be left out in the cold when it comes to playing these side games. Bingo platforms tend to have a good number of them for you to access and enjoy.
Potential for Additional Rewards
While you're playing bingo, you can increase your chances if you play the side games alongside.
Get to Know Casino Games
Side games are often the games that are included in online casinos – slots, video poker, keno and so on. Therefore, if you want to have a quick go on these you can  try them out before visiting the stand alone game.
Cons
Overspending It is way too easy to get carried away with playing side games while waiting for your bingo game to start. This means that you could end up spending more than you planned to on them, and that's never a good situation for anyone.  Side games don't tend to be all that great value for money in general.
Poor Returns. The RTP on slots, especially side games and mini games are some of the lowest in the industry.  Its important to weigh up whether this is right for you.
Small Number of Games. The variety of side games may be vast enough, but the actual number of games you can play at a many bingo sites is limited. Especially when compared against an online casino. So, if you do intend to play slots, video poker and more, then it is generally ideal to shop around and take a look of the many choices out there instead of sticking to the small selection of side games.  Often the graphics on the side games are more simple because they are displayed in a much small box than the stand alone game.
Distraction from Bingo
Let's be honest – you're registered at a bingo site to play bingo games. Side games are just a  distraction for many people, although they can be too much of a distraction for others. This means that you may miss out on notable bingo game rounds and chat room games that you wanted to get involved in.
Are Side Games Worth Playing?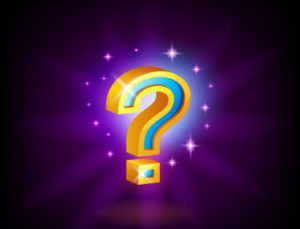 For the general online bingo player, side games often look visually attractive but can see you losing a lot of your bankroll swiftly. They're designed and marketed as being something additional to do while playing bingo, so essentially, they serve as extra ways for you to spend your deposited money. Certainly, in the case of scratch cards, you stand to suffer in a large way because the RTP rates are so low. Many gamers won't want to play just a single instant win game – it will be a case of scratching off the panels on five or six cards, and then you could end up losing several pounds from your balance that was originally deposited for bingo gaming.
Slot games and Slingo may seem a bit more appealing because of their higher RTP rates. And while it is true that they serve as better options value-wise than scratch cards, they still hold significant risk for your bankroll. Players can easily get wrapped up in the high-quality graphics, the themes, the flashing lights and so on, and not realise that they've actually spent a lot of their funds.
The extra spins on Slingo that you can purchase can be severely risky, while the speed at which slot game rounds play out serve as being the biggest risk. Combining these elements with the fact that Slingo and slots have larger betting ranges than what is usually associated with bingo makes them a potential hazard for such gamers.
Chat room games are probably the best route to take when it comes to alternative things to do while playing bingo. Of course, these are not always on hand like slots and scratch cards, and don't really provide anything other than the influence to continue playing online bingo as a reward.
In this respect, side games probably aren't worth playing at bingo sites – at least not beyond one or two spins. For someone who is a seasoned slot player, they know what they are getting themselves involved in. On the other hand, if you're simply a bingo player who is purchasing a card for 5p or 10p, to then go up to playing a Slingo card or slot for at least £1 or £5 for example – that's quite the leap.
It is important to be smart with your decisions when it comes to online gambling. Side games are there to appeal to gamers so that they spend more money at the online bingo site. Because bingo cards cost so little, they try to bring in more money by having gamers access slots and scratch cards etc. Really, they are there to serve the bingo operator more so than the player.