While bingo is no doubt a popular game, especially in the UK, there are some who perhaps do not think of it as gambling, due to the small stakes that are required to play games and also the fun, social element that is involved – particularly if played in a bingo hall.
However, for all intents and purposes, bingo is classed as gambling and is licensed and regulated in the same way as sports, casino and lotteries.  This means you have to be 18 to play, you need to verify who you are and where you live and you may be subject to further checks, such as affordability.  Being gambling bingo can also be addictive and bingo sites don't just offer bingo games, they also offer slots and casino games, which are proven to potentially be more addictive due to the higher stakes and quicker rounds that are often involved.
How is bingo licensed and regulated?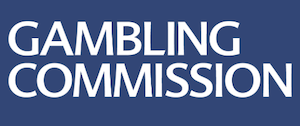 For those who wish to play bingo in the UK, whether this be online or at a land-based establishment, there are a number of requirements that these companies need. Firstly, they have to be licensed by the UKGC (UK Gambling Commission), which means that they have to adhere to different types of legislation. The UKGC exists to make sure that gambling companies are effectively playing by the rules which are there for the safety of the customers.
One piece of legislation that is in place is identification checks for new customers – at a land-based establishment, there will be people who check your identification when you arrive and take your details such as address and also confirm that you are over 18. Following this, you will then be issued with a pass that you invariably have to pay a small fee for, so that you can use this when you go again.
When playing online, sites have a rigorous process in place which is called a KYC (Know Your Customer) check. This is very similar, as it will ask for all of your relevant details, while some sites will also make sure that you have proof of funds, in connection with BeGamble Aware, which is a charity that helps to assist with gambling addiction.
Brief background of Bingo in the UK
Arguably a British institution and well-known for its fun, family-orientated theme, bingo has long been a favourite in the UK, ever since the 1950s when it was brought over from the US and popularised by TV host Eric Morley.
He was also known as a dance show host with affiliations with Mecca, which started as an entertainment company, though Morley, upon seeing the success of bingo in the states, helped Mecca to transition into a bingo company, turning dance halls around the UK into bingo halls.
The game became a huge success, especially among the working class who were enticed by the prospect of the opportunity to win a considerable amount of money in exchange for a token amount – essentially the same concept as the lottery, which came later.
At traditional British seaside resorts especially, bingo was a common and popular attraction, however, there was less of a stigma attached to the game back in the 20th century. Despite this technically being gambling, there was more of an element of fun. Bingo evenings were a chance to relax, unwind and socialise, with many bingo halls offering refreshments and if you won, it was a bonus.
Increase in popularity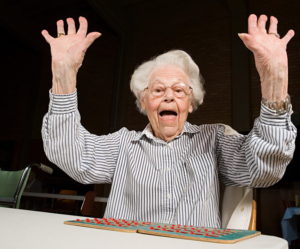 After seeing the success of Mecca, other bingo companies started, with Gala becoming a main competitor throughout the 70s and 80s – this only helped to prove that the game was essentially here to stay.
A number of mergers and acquisitions followed as realisation set in that there was a considerable amount of money in the bingo industry and customer retention, in particular, was impressive.
For many people, bingo became an important inclusion into their life and many would budget for at least one night out each week at their local bingo hall, even if it was more of a chance to socialise, rather than the chance to win big money.
Mecca especially introduced a mega draw, where winners from each of the bingo halls around the country were entered into a national competition to win a grand prize, which helped to boost customer numbers each week at their various venues around the country.
Typically a bingo ticket for a game (that in some cases would last the duration of the evening) would cost no more than the equivalent of £3 in today's money (still a significant sum during the 60s and 70s), though the prizes on offer were enough to make a difference and also act as an incentive.
Because of the social and fun element in addition to the fee not being extortionate, a lot of participants did not view the game as gambling.
Introduction of online bingo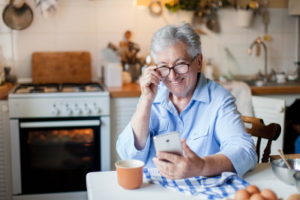 Following the move to online gambling at the end of the 90s, online bingo soon followed at the turn of the century, as existing companies such as Gala and Mecca developed an online alternative to provide customers with an easier way of playing.
It also saw many more bingo sites develop (today, there are more than ever before), with attractive welcome bonuses offered to new players as a way of tempting players to sign up.
As technology continued to develop, with smartphones becoming available, companies started to make their sites increasingly more mobile-friendly, as they realised that this was a major source of customer acquisition. It also led to even more television advertisements, with some brands becoming well-known for celebrity endorsements, which further increased customer acquisition.
Being online also enabled brands to maximise revenue as much as possible and their sites are designed in a way to ensure that their customers can take advantage of their products at every navigational opportunity. More and more games than ever before are now available, such as the traditional 90 ball bingo, but also 80 ball bingo and 30 ball bingo. Chatrooms are offered so that people can still enjoy the social element, while frequent promotions are commonplace.
It is easy to see why bingo can now become an addiction, compared to what it was before; the occasional trip to your local bingo hall. In online form especially, it is definitely fair to say that bingo can be classed as gambling; companies are relentless in marketing their products to visitors. Compare that with a traditional bingo hall and it is easier for people to leave should they wish.
Playing online though is convenient, you can do it from the comfort of your own surroundings and it is harder to come off the site. Also, when navigating away from a game, there are some sites that present a promotional offer to you that entices the customer back.
Hybrid bingo sites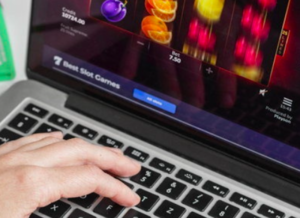 Most bingo sites now can be classed as 'hybrid' sites, because they have cleverly incorporated slots into their offering. It is often these that cause the biggest online gambling problems because the bright colours and noises are enough to attract a customer to wager.
Also, some welcome bonuses will offer free spins on a particular slot in addition to bingo credit in an attempt to hook customers. There is no doubt about it that online bingo can be classed as gambling, particularly when you factor in this.
Added to the fact that all players have to be over the age of 18, in accordance with governmental legislation (same for bingo halls regardless), this further strengthens the argument that bingo is gambling.
Despite stakes for bingo sites generally being low, it is easy for players to become hooked, especially if they win a couple of games, which can result in them not knowing when to stop. Or, it can go the other way, players who lose sometimes want to try and claw back their stake and often end up losing more.
Bingo for fundraisers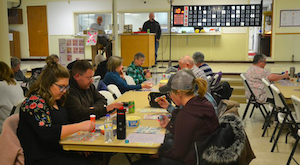 Sometimes, especially in small villages, church committees will often organise charity bingo games (entry fee capped at a low cost), in order to raise funds for a local initiative. Usually, these are very low key, not as competitive and prizes will be donated by members of the community, while refreshments will be provided at a low cost to further help raise money.
Despite these being very low key and not requiring a lot from players, in terms of stake amounts, it is fair to say that this is still gambling. Even though the money from players may be going towards a good cause, players should be made aware that they are engaging in gambling. As a result, it is now a requirement for 'BeGambleAware' materials to be displayed at these events, so that people know.
In addition, there are a number of regulations in place for charity bingo games. While a license for these is not required in the UK, it is still mandatory to follow a number of rules. These include, making sure that a prize fund does not exceed £600, however, reasonable costs can be deducted and shown on the balance sheet (such as for refreshments and printing for posters and bingo tickets). Each game must be fair and there is an equal chance for everyone taking part to win, while, it is also important that people know that the bingo game is for charity, in addition to which one it is.
Final thoughts
For players who take part in online bingo, it is likely that this will continue to become even more marketed, with more sites around now than ever before. Despite these being regulated by the UKGC (UK Gambling Commission), players should know that they are not obligated to commit to welcome offers or promotions and that they can leave a site at any time.
While bingo halls have become less popular over the last two decades, these still exist and can be a better alternative for players who want to experience more of a social element. It is highly likely that these will ever become redundant.