Bingo is a gambling based game that, when considering the basic idea behind playing, is quite a simple premise. You get one or more bingo tickets, listen for the numbers to be called, and if that's on any of your cards, you dab it to mark it off. Get a line and win a prize or get a full house and scoop everything. But is there any skill in place behind completing these activities when playing bingo? Of course, there will be differences of opinion all the time on such matters, and without a doubt, the offline scene is different to the online scene for the game.
The prime reason behind playing bingo is really for social fun, but can you incorporate any kind of skill into gameplay so as to heighten your chances of winning? That's what we'll take a look in this article.  Maybe you'll uncover a certain type of playing strategy that you hadn't thought of before for your next bingo game.
Offline Bingo
If you have ever played bingo at a land-based venue and compared it to playing bingo online, one of the key differences you'll notice is the speed at which it is played. Offline bingo is usually not conducted at such a fast pace as the online variation.
Primarily because it has always been seen as a way for people to socialise while gaming. In this circumstance, it can be a lot easier to incorporate a strategy or set of skills into your gameplay, because you aren't limited by a small time gap.
Marking Multiple Cards At Once
It is not uncommon to visit a bingo hall and see players with multiple cards in front of them for a single round. Bingo tickets are usually quite cheap to buy, so why wouldn't you get your fill and purchase several in one go?
Of course, some people do it so as to increase their chances of winning the round. The more cards you have, the more numbers you have in front of you to dab off.  You stand more of a chance of getting a line or a house as the numbers are drawn from the machine. While this may just be considered a way of playing the game, it can definitely be thought of as a skill to incorporate into your gameplay, too. If you like the challenge of scanning over numbers on multiple cards every time a new number is drawn, then purchasing multiple cards is definitely a skill for you to make use of when you next play.
The Bingo Caller's Speed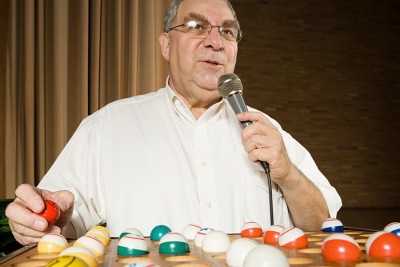 You can always turn to the caller when looking for a specific skill. If you are the host of the bingo game in play, then you can call the numbers out quickly or you can do so slowly. Calling quickly is a skill that some people prefer, because they can adapt to the speed of the moment a lot better. Naturally, it is common for some callers to inject a bit of humour into their calls, with quirky names given to certain numbers, and so on. This is not something that can often be used when it comes to quick calling, though.
If you know that a caller speeds his or her way through the numbers being drawn though, you can use this to your advantage. Some people can get into a bit of a confused state with quick calls, while others are able to handle the speed. Those people obviously have a skillset that works for quick calling, and that gives them an advantage when playing bingo offline.
Online Bingo
Can it be said that online bingo is at a disadvantage when compared with the land-based version played in halls? Well, you certainly won't be able to make use of calling quickly, considering that bingo runs at a set pace due to the random number generators (RNGs) included in all games. However, it may come as a bit of a surprise to learn that there are some ways of playing that can be of benefit. While not technically considered to be skills, they are helpful when enjoying the game of bingo.
Choose A Good Time To Play
Of course, nobody is really free all the time, so choosing a specific time to play can  be tricky when juggling life. The ideal moment to engage in online bingo though, is when few others are participating in it. After all, fewer players means fewer tickets sold. There are more chances for you to win. Visiting and playing bingo at a site during peak times is always going to reduce the possibility of winning when compared with playing at non-peak times. However, there are the bigger money games at peak times, so if you do win, the prize fund is bigger.
Utilise Online Promotions to Enhance Your Gameplay
Bingo sites, like other gambling platforms, provide players with the chance to enjoy online promotions after you sign up for an account. These include bonuses on top of deposits, access to free bingo cards, free bingo rooms, cashback rewards, and others. Using these promotions is something that can not only enhance your own gameplay but can add value to it as well. Again, while not really considered as being a skill to simply accept a promotion from a site, it is something that many bingo gamers get to take advantage of frequently enough. However, many bonuses have wagering requirements, so check the terms and conditions for each site.
Keep an Eye on the Chat Room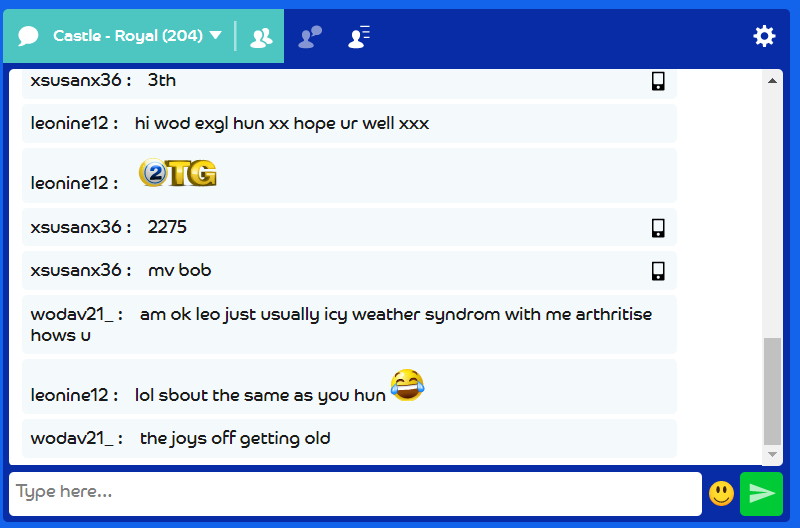 Online bingo rooms feature a chat dialogue box for you to get involved in. This allows you to socialise with other players who are playing the same bingo game as you. Now, this won't specifically increase your chances of winning and, let's be honest, chatting with others is not particularly a skill in itself. However, you can sometimes find random prizes come up for grabs within the chat room, and these are given as a completely separate reward to the main game being played.
Fortunately, if you aren't specifically a social person in the first place, you can simply keep an eye on the happenings of the chat room without contributing to it yourself. The chat moderator will announce various random prizes and promotions that you can take advantage of, with competitions also being made known there, too.
Buying More Bingo Tickets
This one works for both online and offline players, with the intent being exactly the same. The more tickets you have per game, the more chance of the drawn numbers showing up on them. Therefore, you can purchase more tickets. Some games allow you to purchase hundreds. If a number that is called out isn't on one of your cards, the chances are higher for it to be on one of the others. You have a greater chance of completing a pattern on the card (if it has one) and winning a reward from it if you have multiple cards in play.
Budget Wisely
It is very easy to get carried away when playing any kind of gambling game online. After all, you cannot physically see the money you are spending on a game in the same way that you can with offline bingo. This is why it is ideal to set yourself a budget. Put aside the money you intend to spend on online bingo games and don't go beyond this for any reason. Chasing losses and that kind of route is always a bad idea. Stick with the bankroll you have chosen for yourself.
If you feel yourself slipping into uncontrollable bingo habits, it's time to take stock and seek help. If you always provide yourself with a definite budget and do not go over this at any time though, you stand to enjoy the game much more. Budgeting is a skill that everyone should have for online gambling.
In Conclusion, Is Bingo A Game Of Skill?
There is little doubt that certain skills, if you would like to call them that, come into play when playing bingo, be it online or offline.  Any avid player is likely to do whatever they can to enhance their own chances of winning and will have their strategies. Yet there is also a considerable amount of luck that plays into such games. Where bingo is concerned, probability of chance is a primary thing to remember.
Players do not have any kind of control over the numbers and how they are drawn. Numbers are drawn completely at random, both online and offline. Therefore, in either case, the numbers cannot be considered something that require you to have a certain skill to determine the outcome of the sequence in which they are drawn.
Like in bingo halls, bingo websites do allow you to select your bingo tickets.  Some players like an even spread of numbers across the ticket and other look for a handful of special numbers.  Lots of players might be superstitious when it comes to the numbers on their tickets. In the end, you have to consider that luck factors into any game of bingo, perhaps just as much as any kind of skillset does. Either that or only play bingo in your lucky socks.
In the online scene, all games come with an autodab function that works in your favour for marking numbers off once they are drawn. Yet this also takes away any kind of dabbing skill, regardless of how minimal a skill this is. You are a bit more in charge of how much attention and skill you put into playing bingo online.
If you were to compare bingo with other forms of gambling , it is probably one of the options that requires the lowest skill level. Options like blackjack, roulette, craps, and so on, do give players the opportunity to incorporate much more of a strategy and skillset into their gameplay. The best thing that you can do when it comes to playing bingo is to be sure that you are concentrating when the numbers are being drawn out and try playing when few other people are accessing it. Keep in mind that games including fewer players will also often have smaller prizes on hand to win in the end.
Don't get stuck in the mindset that playing bingo is only going to reward you with small prize payouts, though. A number of people have walked away with huge prizes from enjoying a few rounds of bingo. Take a look at the story of Christine Bradfield, for example. Back in January of 2008, she visited Castle Bingo in Merthyr Tydfil, Wales with her sister-in-law. The two of them had played bingo there together for almost 11 years, but luck was certainly on Christine's side this time. She was playing on the National Bingo Game when she became the very first Platinum Jackpot winner in the world. This saw her scoop a massive £1,101,686, and she went on to split those winnings with her sister-in-law.
It is very much a possibility to win big with bingo, regardless of whether you're using a specific skill or not. It doesn't only occur at land-based bingo halls, either. Lisa Potter from Oxfordshire became one of the highest recorded winners on the Ladbrokes bingo site in 2012. She decided to go online and play while her husband was watching the Euro Championships on television. From a small £5 bet, she scooped a huge £1,364,745.23 win, and that was without really incorporating any kind of skill.
Is there any skill to bingo? Yes and no. Is it necessary to incorporate a skillset into playing bingo? Not really. As long as you are playing responsibly, then it can be played with as much or as little skill as you deem necessary.