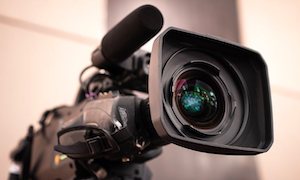 Bingo, it's time for your close up. And, ACTION.
Bingo – or at least a version of the bingo game that we now know and love, has been enjoyed across the world since about 1530 – can you believe it?
It's had plenty of time therefore to 'establish itself' shall we say over the years, and thousands of people are most likely even playing it right now as we speak.
Since the rise in online bingo in the mid 2000's, bingo has taken on a whole new lease of life across the globe altogether, but especially here in the UK. The market has changed and shifted to attract a much younger crowd in hopes of keeping the tradition of the game going strong, and mainstream bingo media and advertising has completely stepped up a gear as a result.
Info about when, where and even how to play our beloved bingo game can be seen and heard pretty much everywhere these days too. Whether it be through TV advertising, billboards, bus posters or radio jingles etc, companies are using all forms of media to feature and promote their individual bingo brands.
As well as all of these advertising formats however, you might also come across a bit of bingo on both the big and small screen from time to time these days too. As it's such a fun, universal game that is known throughout the world, a lot of writers out there can easily weave it into stories – be it everyday plot lines, or the more absurd. Most of the bingo played is fictional of course, but it's so fun to see a game crop up unexpectedly…
Bingo In Film
Over the years, we've seen plenty of movies containing storylines about online gaming, gambling, sports betting and plots set within casinos etc, and the bright lights of Las Vegas are very easy to spot across several successful box office hits.
Movies with such plot lines include:
The Hangover
Sister Act
Viva Las Vegas
Oceans 11
Rain Man
Plus many, MANY more.
These films all show their characters having a flutter in the casino, but what about the much loved game of bingo? Where can we find our favourite game featured more widely on the big screen? And in what light is it usually portrayed?
My Girl (1991)
Ahhh, I hear most of you cry. The heartbreaking story of 'Thomas J', played by a very young Macaulay Culkin back in 1991.
This coming of age story shows the journey of two young friends as they head into their teenage years, but things aren't always smooth sailing shall we say. If you know, you know…
The main character of 'Vada' – played by Anna Chlumsky – goes through many twists and turmoils throughout the film, including when her widowed father starts to hit it off with the new lady in town.
Vada can't bare the thought of her dad bringing a new woman into their lives, and does everything she can to stop them from dating. One of the most famous scenes in the film is where Vada interrupts a game of live bingo. She is spying on her dad and new beau Shelly from outside the bingo hall, and suddenly shouts 'bingo' at the top of voice at the precise moment she sees that they are about to kiss.
As the movie is set in America back in 1972, we see a proper old school local bingo hall as opposed to the more modern chains we see today. The players use counters to mark off their bingo cards and sit on long trestle style tables, and the nostalgic feel really does depict more tradition style bingo perfectly.
Bad Grandpa (2013)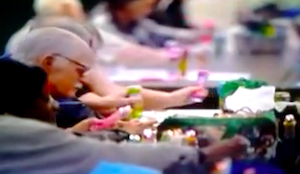 If you were/are a big Jackass fan, then you've no doubt seen this hilarious film.
The story features 'real people' opposite the main cast which gives it a more documentary style feel, and the comedy is mostly improvised and very very funny.
The film follows Johnny Knoxville's character, 'Irving' – the Bad Grandpa himself, as he travels across the USA in order to get his grandson home safely. In true Jackass style, Knoxville undergoes a dramatic transformation with prosthetics and wigs etc, and he tries his best to fool the general public into thinking that what he is doing for the film is real.
We see him prank many poor bystanders and shop clerks etc throughout, but one of the most notable scenes is where he plays a game of bingo and does everything he can to test the players patience.  The scene takes place in a modern bingo hall in America, and throughout Knoxville decides to not only drink his bingo dauber, but also then make a margarita from scratch – blender and all. It really is very funny, as the players have no idea that it's a set up. The players reactions alone are worth their weight in gold in this gem.
Rampage (2009)
This thriller/crime movie shows bingo in a very dark, but also slightly comedic light too.
The film, which is loosely based on a true story follows its main character, Bill Williamson – as he builds himself a full body armour suit and goes on a killing spree across the fictional town of Tenderville, Oregon.
In this particular scene, we see Bill walk into a local bingo hall, but the players are so immersed in the game that they don't really notice him. It's supposed to help show the irony of the fact that people in this town don't really take notice of anything, but it's also quite funny – albeit in a rather dark way – to see how invested the players are in the game.
Whilst at the bingo hall he orders some lunch and even tries his hand at bingo calling himself, but still no-one takes any notice of the man stood in full body armour holding two guns. The film is a commentary on the ignorance of politics and gun control in America, and this particular scene helps portray that perfectly.
Hotel Transylvania (2012)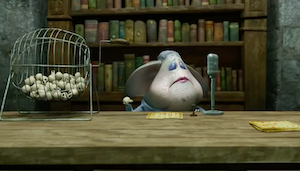 Now this is probably one of the cutest bingo scenes in animation history.
The film stars Count Dracula and lots of other fun ghosts and ghouls, and it follows all the frolics and mischief that occur at a Transylvanian high-end hotel resort and spa.
One evening, the guests get to enjoy a nice game of bingo – but the bingo at the Hotel Transylvania is slightly more… spooky shall we say. The bingo balls themselves are in actual fact mini talking skulls, and when one of the characters shouts 'bingo', a fellow monster then eats her ticket in order to void her win.
The bingo caller is adorable and the set up is just like a regular bingo hall, and all in all it really is such a sweet representation of the game. It just goes to show how universal bingo is, as they even play it in the underworld too.
Bingo On TV
Now, bingo isn't just for the big screen these days either – it also crops up across some our favourite TV shows from time to time too.
As mentioned before, it's such a universal game that is known globally, so it's therefore so easy to include in everyday stories.
Below are some of the popular TV shows where the characters have got involved with a little bingo game or two:
The Simpsons (FOX)
This show has been a massive hit across the world now for over 30 years, and it's actually shown quite a few little nods to bingo in it throughout that time.
There have been a few scenes where the characters have either played or mentioned a game of bingo, but most of the time we see it pop up in Grandpa's retirement home.
The show does mock the game a little bit, in a sense that it is played mostly by the elderly, but it's all in jest and the scenes are all hilarious. We see the players struggling to hear what's going on, and marking off the wrong numbers etc, but one of the more iconic moments is actually involving Homer and none other than actor, Liam Neeson.
The scene shows Homer having lunch with a local Vicar – voiced by Neeson – and it includes the brilliant line:
Bingo, that's my favourite game. I just can't remember what to yell out when you win.
Neeson then tells him to just shout 'yay' instead, to which Homer replies, 'bingo'. Just hilarious.
Jack Whitehall – Travels With My Father (Netflix)
Jack Whitehall is a very popular British comedian known mostly for his various standup shows, but he's also recently paired up with his dad to film a documentary series for Netflix called 'Travels with my Father.'
In the show we see the duo travel to various places across the world, and it documents the hilarious antics that the pair get up to. In one episode they both visit a retirement community in America, and Whitehall ends up hosting the residents weekly bingo game one night.
Hilarity then ensues as Whitehall uses rather unconventional bingo calls such as 'Netflix and chill, 69' and 'On the loo, 62″, and the rather conservative residents are in utter shock for majority of the night. He also pranks his dad by announcing that Mr Whitehall Senior will up the $100 jackpot to $1000 – to his dad's complete surprise – and all in all it's a pretty bonkers experience for the guests at the Sun City West home.
Nevertheless, it's a really funny episode overall, and Whitehall doesn't hold back in his humour in the slightest. It does show bingo in a pretty old fashioned sense, but the fact that the residents go along with it all, just shows how much fun live bingo halls can be.
Benidorm (ITV)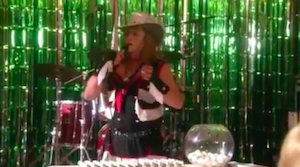 This classic hit TV show ran in the UK on ITV for 10 years, and you can still catch all the series now on various streaming services all over the world.
Derren Litten's hilarious comedy is set in the infamous Solana Hotel in Benidorm, and the show follows the lives, loves and laughs of the hotel staff and guests throughout the summer seasons.
In an episode in series 4, we see Lesley hosting bingo one night to entertain the guests during bad weather. The game is a bit of a disaster however, and it results in a drunken Pauline collapsing before she even claims her prize of a 'Lap dog, not a laptop.'
Pauline also makes a pretty hilarious speech about her thoughts on the other hotel guests before she hits the deck too, and this show really is top class British comedy. Bingo is hugely popular in Benidorm itself in real life as well, so it's no wonder that Mr Litten eventually squeezed a little scene into his scripts before it all ended.
Better Call Saul (Netflix)
Breaking Bad is undoubtably one of the most iconic TV series to have ever hit our screens.
It was a global sensation and won awards galore, so it was no surprise when the team decided to branch out with a new-spin off series.
Better Call Saul is a prequel series to Breaking Bad, and it follows the adventures of one of its most beloved characters, Saul Goodman. We see how the sketchy Lawyer made a name for himself in his earlier days before meeting Walter White, and it's proven to have been a huge success with fans across the world.
One of the most famous scenes is actually a scene involving, yep, you guessed it, bingo. Hurrah. It's a scene in which Saul hosts a local bingo night in town, and although he starts out by calling the numbers, he actually ends up having a mini existential crisis instead.
During a rather moving monologue he begins to realise how stuck he feels within the mundanity of his life, which suddenly then spurs him on to start making changes to the way he lives. The scene is a pivotal moment for the character and is also rather intense, and the use of bingo really helps create tension whilst the game is in suspense.
Will Bingo Continue To Shine On Our Screens Going Forward?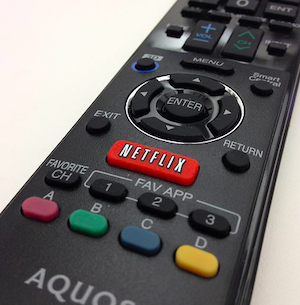 I have no doubt that we'll continue to see plenty of bingo on our screens going forward, as the game is still so popular and enjoyed by millions across the world to this day.
It's such a universal game that's steeped in tradition too, so when it crops up in a script – everyone can recognise the game instantly.
It's still not quite as written about as other types of casino, sports and slots style games, but bingo will always be waiting in the wings, should it get the call for its close up…