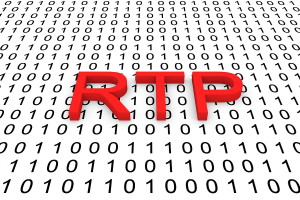 If you're familiar with online gambling games, then there's a likelihood that you've heard of the phrase return to player before. Often abbreviated to RTP, this is most often associated with online slot machines, although it doesn't specifically relate to these games. All legitimate casino games come with RTP rates that you can learn about, including table games, video poker, progressive jackpot games, and even online bingo as well. After all, the RTP rate is simply how much you can expect to get back from playing a gambling game, and this is worked out over many hundreds and thousands of games played.
Typically, bingo games come with lower RTP rates than those which are associated with online slot games. Yet this doesn't necessarily mean that you will lose more when playing it, and nor does it mean that you will be more at risk. In the same vein though, it is ideal to know about the expected RTP rate of a bingo game, just the same as when you play online slots. Here we shed some more light on bingo RTP rates. This way, you will know everything there is to know about what you can expect as a payout from playing it.
What Is Online Bingo RTP?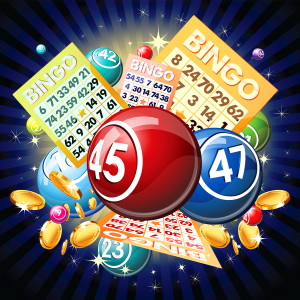 As noted, the RTP rate meaning of a bingo game is precisely the same as the RTP rate when discussing online slots. RTP dictates the percentage of your wagers that are paid out in bingo winnings.  By comparing the different RTP rates of the different bingo games, it is easy to identify which options are more likely to provide higher payouts. These could stand out as being more worthwhile to play, although you should only take notice of the RTP rate alongside considering various other parts of a game.
Of course, the RTP rate also determines the profitability for the online site that you're playing the bingo game at, too. Different games come with different RTP rates, and while there may be general differences between 90-ball and 75-ball bingo, the different themed games in both of these categories can also be different in terms of RTP.
Generally speaking, the majority of bingo games come with an RTP rate that lingers somewhere between  a minimum of 70% and 85%.
A number of factors can actually affect the RTP rate of an online bingo game. This includes the price of tickets, how many tickets are sold per game, as well as any jackpots or general payout structure involved. Looking at 90-ball bingo, you will find that there is usually a very steady RTP rate of around 80%, while 75-ball often fluctuates more so between 70% and 85%.
How Are Bingo Payouts Calculated in General?
The RTP rate of an online bingo game is a significant factor when it comes to determining an individual game's payout. Yet it isn't the only factor to be considered. Payouts depend upon various things when it comes to playing, including:
The Minimum Guaranteed Jackpot
Should a bingo game have a minimum guaranteed jackpot involved in it, then this means you will be guaranteed to win at least that amount. And potentially even more. The higher the cost of tickets, the bigger the guaranteed jackpot will be, usually.
The Number of Tickets That Have Been Purchased
In most circumstances, the more tickets sold, the higher the overall payouts will be. Therefore, prizes within those games will be determined by the money spent on the tickets.
Number of Prizes Involved
While the main prize of bingo is what most people are playing for, games often come with a variety of smaller prizes involved, too. These are given to the first player to dab off a line or to dab off two lines, for example. The larger the number of smaller payouts, the less the main payout is likely to be.
Any Progressive Jackpot?
If a bingo game incorporates a progressive jackpot amount to win, then the main prize pot will be slightly smaller. This is due to the fact that some money has to be taken from the stakes placed to add to the progressive pot.
Slot Games Versus Bingo Games

Judging by the fact that RTP rates in online slots stand out as being higher, it would be common for people to think that they should automatically change their gaming option from bingo to slots. But don't do that just yet, because there are certain other things to think about as well.
The RTP rate is not the sole feature that you should focus on when deciding upon what gambling game to play. While it does give a fair indication on how much money you can expect to obtain back from playing games, bingo is a whole different ballgame to slot gaming.
To begin with, the stakes involved in bingo are very low. Some options even allow you to purchase a ticket for 1p, such as Penny Lane which is available at Mecca Bingo. This means that bingo sites have rooms where far less money is earned by the platform overall anyway. So, to make it worth their own while, it is relevant that the RTP rate would lean more in their favour than when compared against slots.
Bingo rooms also tend to frequently involve jackpot payout rewards, too. Even slots with progressive jackpots included in them have lower RTP rates because the jackpot total can then climb at a faster rate. If you're playing a game to win a jackpot amount, then this serves as great news, doesn't it?
As noted earlier on, the prizes involved in a bingo game are very much dependent upon how many tickets have been bought in the first place. Regardless of how many people are participating in such, there can only be a specific number of winners of these prizes. Slots don't have that same setup. Each spin taken on them is 100% independent of the previous one taken, and each player engaging in such has an independent set of spin outcomes to the rest. Essentially, someone engaging in an online slot game could take 10 spins and win them all, while someone else could do the same thing and win none of them. This means, by spinning again and again on a slot, it makes no different to the potential win.
There are so many variables involved in a standard game of bingo, too.  This doesn't even include the branded games, such as Deal or No Deal bingo, for example. Instead, take a regular 90-ball game of bingo, and you could end up seeing some of the following features coming into play or action at any point during gameplay:
Progressive jackpot
Free tickets
Fixed jackpot
Roll on games
End of game feature
1TG prizes
When you combine these variables with the fact that there is no information regarding how many players will participate in a specific bingo game when compared with the next, as well as the variation of ticket prices, it turns out to be quite difficult to figure out an accurate RTP rate for bingo.
Bingo Has A Lower Than Average RTP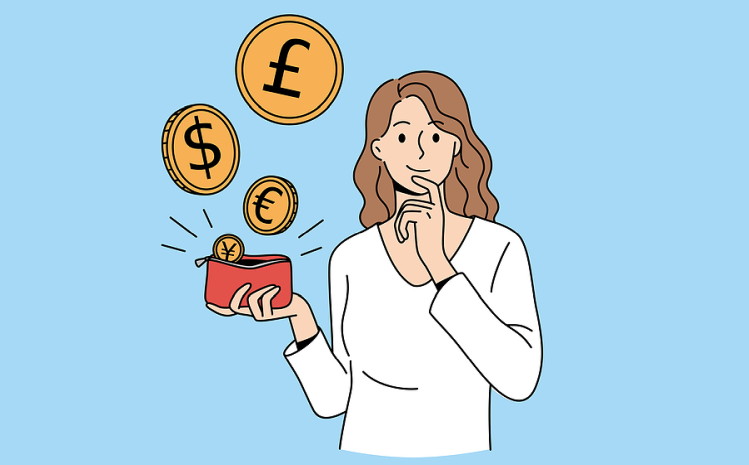 As with any online casino game, there is more to online bingo than just the RTP rate that is associated with it. This is always something that should be considered. Most bingo players would probably admit that the RTP rate is of very little consequence to them, and instead, they just want to play an enjoyable few rounds of bingo. It's exciting, fun, brings a social element to gameplay, and there are some nice prizes on hand.
Bingo is already so popular in the United Kingdom and various other places around the world, and many people probably don't know the RTP rate of the game they are engaging in. Essentially, it could pretty much be considered as a by-product of the way that each game is designed and setup. It doesn't mean that you definitely are less likely to win, but just that less of the money utilised in buying tickets is paid out as winnings than compared to online slots.
People still get to benefit from acquiring large jackpot payouts too, which is another draw for playing online bingo.
Something else to keep in mind when deciding upon playing bingo or slots is that the timeframe it takes for a single spin of an online slot is much quicker than a round of bingo. You can place a bet and spin the reels of a slot within seconds, meaning that you could essentially burn through your bankroll in a few minutes, depending upon the bets you are placing. Online bingo presents a much pacier game to play, so you are more likely to lose less on the whole in this circumstance.
General Bingo RTP Averages
Should you want to get involved in playing online bingo, then maybe you do want to know about the involved RTP rates as well. In this case, we have put together a bit of a table to provide some insight into the general RTP rates of these games. Keep in mind that different variations of games have different RTP rates attached to them, and that the variables previously mentioned can very much affect this percentage.
| | |
| --- | --- |
| Bingo Type | General RTP Rate |
| 90-Ball Bingo | 80% |
| 75-Ball Bingo | 70% – 85% |
| 80-Ball Bingo | 80% – 85% |
| 50-Ball Bingo | 70% – 85% |
| 30-Ball Bingo | 75% – 80% |
Most online bingo sites providing various types of the game will generally state that the games have a minimum RTP rate of 70% involved in them. This is because of the aforementioned reason that figuring out a specific percentage to advise players on regarding this is difficult. The likelihood is that the RTP rate will change from game to game and round to round depending on those.
Does RTP Matter For Bingo?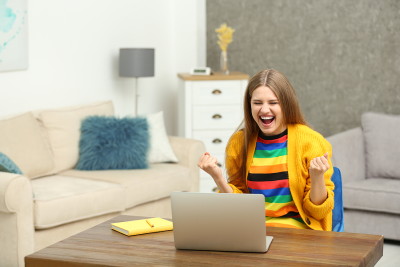 Of course, because there isn't any kind of very specific information on the RTP rates surrounding any kind of bingo gaming, it may make some people a little uneasy about participating in such. However, as noted earlier on, this shouldn't have such an impact. Most players access their favourite bingo games online to enjoy the gameplay and potentially winning a round or two. The RTP rate is not usually something that ever comes into question, and there is also a likelihood that many gamers don't actually know what it is.
If you want to enjoy bingo without the associated risk of losing money, then you do have the option of accessing free play bingo games at many online bingo sites. This way, you're only risking demo funds, although of course, you don't have the option of winning real money by engaging in this type of gaming. You can still have the enjoyment and social factor of it, but it doesn't give you the opportunity to win huge jackpots.
Of course, you could still play the game and do so with the masses – without caring about the RTP rate associated with it.  This is most likely how the game will continue to be played by millions of people. If you're consistently comparing the RTP rates of slots with bingo games, then you should stop doing so. They're two different types of games with their own parameters and variables to consider.