Bingo is a game that has been around for many decades now, originally morphing from a 16th century game called Il Gioco del Lotto d'Italia. Coming from the Italian lottery, it didn't take long for this to spread into France, known as Le Lotto and played by the French aristocracy. From there, it crossed the waters to Great Britain and other parts of Europe by the 18th century. While these original versions of the game proved to be entertaining, today's bingo is somewhat different, and the origins of this format are unknown.
With the introduction of the Betting and Gaming Act 1960, large cash prizes were legalised, and this helped to launch Mecca Bingo, which remains in existence today. Various other bingo companies sprung up over the proceeding years, resulting in a burgeoning bingo scene within the United Kingdom and Ireland. Yet it was the older generation that really took a liking to it, and it was very common to see land-based bingo halls brimming with eager pensioners looking to socialise and enjoy a few games on a night.
Over the past 10 to 15 years, bingo has revamped itself thoroughly and brought in many younger people who are all keen to play the game. Not only that, but while bingo was often associated with elderly ladies getting out of the house to enjoy a night with similarly aged friends, a larger proportion of men have also found themselves enjoying it in more recent times. The introduction of online bingo in the new millennium led to even more younger people accessing it and winning big prizes. That appeal has stuck around, with television commercials often depicting younger people and couples utilising their smartphones or laptops to have a few spirited rounds of bingo.
But bingo has continued to change throughout the years in many other ways. Considering that many people determined the game to be defunct and dead, it has been revived in multiple ways over the past decade, resulting in renewed interest in it every time. So, what different faces are we likely to expect in the future from bingo, and what does it look like at the current time?
The Shift Towards Internet Bingo
When you consider what a bingo hall used to be, it was common to think of a terribly-decorated, deteriorating building where old people could go and take a seat for a couple of hours at night. A smoking ban in England made it illegal to smoke in all enclosed work places from 2007 though, which had a radical effect on bingo halls. Scotland, Wales and Northern Ireland had also enacted such bans prior to England introducing one. This meant that anyone visiting a bingo hall would have to go outside to enjoy a cigarette. While this cleared the air indoors, it also meant that some people opted to stop visiting such establishments.
"Double Taxation" issues also played a part in the future of bingo halls, thanks to combined VAT and gross profit taxation being imposed in September of 2007. And this led to land-based bingo taking a bit of a dive in terms of popularity. Various venues would close their doors as a result of this, with many others fearing that their time would also be up in due course. It was at this point that both operators and players turned to the online world in large numbers.
Through the internet, bingo operators were able to introduce a larger variety of games, exciting promotions and various other perks that drew people in. The sheer convenience factor of online gambling in general is another reason why many people opt to play bingo this way, too. What was originally expected to be a gaming fad turned into quite the enjoyable format of playing bingo, and this led to many platforms opening their doors in order to provide the game to gamers.
Soon enough, the online scene had quite heavily replaced the land-based bingo hall sector, and it was due to this that it started becoming associated more so with the younger generation. As many people know, the older generation hasn't embraced the modern age of technology in the same way (although they are certainly getting there with hand held devices being more readily available), and therefore, operators took the decision to tailor their online options to those who were more likely to play.
Gone were the days of old-age pensioners heading out for an evening of entertainment and gossip, and the days of the young bingo fans were building up steam. Companies like Gala, Mecca, Coral and other companies established a solid presence online as a result of this new legion of bingo fans.
Mobile Gaming Technology Enhances Things Even Further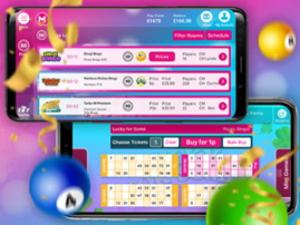 The bingo scene was to experience even more growth as the mobile gaming sector exploded in the 2010s. Thanks to the improvement in mobile smartphone technology, and the capabilities of Wi-Fi and data connections, smartphones and tablets began being able to support games of bingo from any location. Again, this worked in favour of the younger generation, who clung to their mobile devices like they were the greatest creation on Earth.
The largest bingo operators were then able to leverage this to great effect, utilising excellent resources and technology in order to optimise their sites for mobile compatibility. At the same time, some companies chose to create downloadable apps for mobile devices, installing bingo games directly onto the user's handset. With the introduction of mobile bingo, a new demographic has been catered to once again. Therefore, bingo operators have been able to significantly bolster their customer databases.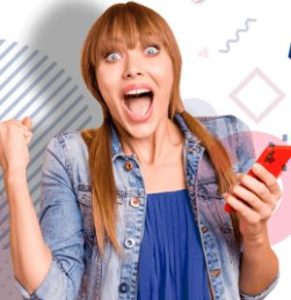 What's more, research has shown that the uptake of bingo is not likely to slow down in the coming years. People are currently already using their smartphones to enjoy an average of around four hours or bingo gaming per day. Bingo operators have noticed this, recognising various additional areas where further growth of their companies can take place. A mobile-first attitude has therefore been adopted by multiple brands.
Through online bingo sites and mobile apps, players can get the same social aspect in their gameplay as at a land-based establishment. Chat rooms integrated into the bingo rooms allow gamers to chat with one another as they play, while casino side games are also active at many online platforms for users to enjoy. Additional incentives are also provided through these chat rooms, giving players the opportunity to receive extra perks while gaming.
Looking Towards the Future For Land-Based Bingo Halls
The online and mobile gaming scenes have certainly ramped up the interest in bingo for the younger generation. This has been thanks to a selection of changes that have occurred in the industry. Doubtless, in another five years and another after that, the sector will likely look quite different once again.
The gaming industry has been working on virtual reality (VR) technology, which could definitely become the next big thing in gaming in general. Obviously, VR headsets and games are already in circulation, so there is little to stop bingo software also being adapted to this in the near future. Operators and game developers are already working on such, so it could be just around the corner, introducing another face of the bingo world.
Yet while the online and mobile scenes have been a prime source of entertainment for the younger bingo generation for many years, there has also been talk of that real life bingo experience gaining popularity once again. The impact of the COVID-19 pandemic forced gambling venues all around the world to close down, which led to many bingo establishments fearing they would never open their doors again, considering they were already struggling beforehand. Yet it seems as though despite the effects of lockdowns and so on, Mecca owner Rank outperformed the negative predictions it had. In August of 2021, it was reported that despite losses of £107 million in the year to June, Rank was ready to clean up afterwards. John O'Reilly, the CEO of Rank, said that business had bounced back in an even better way than was expected.
Without a doubt, there are still plenty of older people left to visit the bingo halls that remain active throughout the country. Even though the halls remain in a "struggling" position, the older generation still enjoy using them. Indeed, this demographic was delighted to see the venues re-open after lockdowns ended, with many saying they had tried playing online, but this was not capable of bettering the land-based experience.
So, is there room for both the physical bingo halls and the online options to co-exist and bring in enough custom to last? That is a question that is still to be answered as time goes by but considering that younger people have also started visiting land-based establishments again, it seems likely that they will experience a boost to maintain their place in the world. Whether or not that will be enough of a boost to see the physical bingo scene through another 100 years is questionable. It would be much more promising to say that online and mobile bingo will continue evolving and expanding beyond their current status.
The Popularity Of Bingo Around The World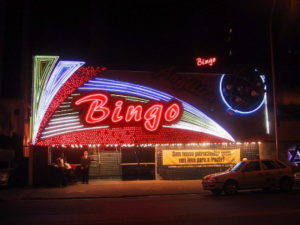 The United Kingdom is without a doubt one of the places that has embraced bingo wholeheartedly throughout the decades. It remains a popular game in general throughout Europe, although Sweden's younger generation has taken a particular shine to playing it alongside the older residents. Naturally, the online bingo scene is much more popular overall, and this is true in many European locations. That being said, it does not particularly stand out as much as sports betting or casino gameplay, so it has taken quite the backburner to these sportsbook gambling activities.
It was back in the 1920s that bingo first arrived in North America, and it was a highly popular game at carnivals in Western Pennsylvania and Pittsburgh, for example. During the 30s and 40s, bingo went through some adjustments after being copyrighted and then commercially sold. It was during this time that the 75-ball version of the game was introduced. Bingo experienced a boost in popularity as a result, and even the Catholic church used it to generate funds, contributing to the overall success of it. Bingo halls remain highly popular across America, and these generate an average of about $100 million (£73.8 million) per week. Women between the ages of 20 and 25 are the most common players in the USA.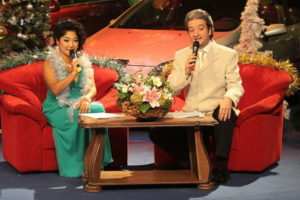 Casinos and gambling are very much banned in many locations across the Asian continent, so it has taken a long time for bingo to be recognised by multiple nations. This does not mean that it doesn't have any popularity, though. The bingo market in Japan, for example, is larger than that of the United Kingdom. While pachinko remains as the most-favoured game for Japanese citizens, bingo is on its heels. For a long time, there was no legislation surrounding legal gambling in Japan, so it was considered illegal for sites within the country to host such. Changes were introduced to gambling laws though, and this made it easier for residents to turn to online bingo.