Most online bingo websites have chat rooms attached to each game to bring that extra authenticity to the online version of the ever popular game.  Bingo websites want players to chat, socialise and enjoy themselves because chatting is very much part and parcel of being a bingo player and getting into the spirit of the game.
To add to the social fun of the chat room alongside the game, there are vey often chat games running that you can participate in, mainly for fun but there are opportunities to win some prizes along the way.
Who Runs The Chat Room Game?
The chat room games are facilitated by the chat room host (CH) or chat moderator (CM).  Their main role is to ensure the room is safe for all and  nothing untoward is being said or taking place.
Lets face it, in all the bingo games I have played, I have never experienced any inappropriate or unkind comments.  I just don't think online bingo players have it in them to be that way inclined.  The CH or CM will also spark up conversation topics, some websites focus on this more than others and they will instigate the chat room games.
How Do I Take Part?
If you are logged on to the bingo website and within a chat room, and you see the CH or CM announce a game, you can absolutely join in the fun.  However there will be some criteria that you need to meet if you do win a game and be eligible for a prize if they are up for grabs.  For example you may have had to deposit a specified sum of money within a period of time; this is often within the last week.
If you do win a chat game and you haven't met the winners prize criteria, then you are unlikely to win the prize and that game may be voided.  The CH or CM will announce the terms of the game just before it starts, so do check these if you think you may not be eligible.
Chat games are often extremely fast, so you do need to speedy with those fingers on your keyboard when typing the answer.  From personal experience it is a fair bit harder to play the chat room games on a mobile device because the chat screen is smaller and the keyboard is less accessible.  Its not impossible but you need to be pretty nimble fingered.
Sometimes the host will ask you to respond to a 'who is playing' message, where you will need to say 'yes' or something to acknowledge you are participating.  They will then list off the user names or chat names that they have included in the game.  Other CH or CMs are less formal and just start the game.  All in all, they are very relaxed and more of an add on to the bingo game itself.
Do You Pay Extra To Join In A Chat Game?
Not at all, but there will often be criteria you need to meet in relation to depositing funds to play bingo within a specified time frame, as explained in the previous paragraph.
However there are some bingo sites that will automatically enter you into a prize draw game if you have played in a particular room at a specific time or if you have deposited a sum of money within the last few days or weeks.
Every site runs their own variations of games and they always have a section in the help pages about the games and prize drawers.
What Types Of Chat Game Are There
There are loads of different types of chat games that are played across most bingo websites.  You can find out the times of the big chat games by simply asking the CH or CM in each room or looking in the help pages of the website.  You tend to find that there are lots of chat room games played at the prime time slots, such as 1pm, 6pm, 8pm and 9pm and these have the bigger prizes (bonus credit or loyalty points or even physical prizes such as techy gadgets or shopping vouchers).  Physical prizes are less common however.
There are also ad hoc games played throughout the day that haven't been scheduled and you will find these are just as much fun if a bit less busy with other players.
Number And Rhyme Shouting
The most commonly played game is probably the most simple and always gets players involved.  Its a game of observation and speed.  When any number ending in 5 (5,15 etc) is called by the bingo caller (the random number generator) you have to be the 3rd (or any number player as instructed by the CH or CM) player to to say (to type)' Five Alive' followed by the number to win.
You don't always have to be the first person remember, so always read the details to give yourself the best chance.  Of course, these number and rhyme games are down to luck and speed more than knowledge and skill.
Another example of the number and rhyme game is when any number ending in 1 comes out (1,11 etc) be the 5th player to say 'Kelly's Eye' followed by the number to win.  Some CH are quite particular and they request capital letters and grammar as well!  Mecca and Gala run loads of these types of games.
Lucky Number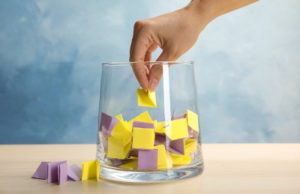 You can pick a lucky number which you type in the chat room and the CH or CM makes a note of that number.  If the number has already been taken  by another player, the CH will tell you and you can pick another.
The first person to catch their lucky number by typing the number called then 'Lucky' will win or the first lucky number that has been chosen to be called by the bingo caller is automatically the winner.
The CH needs to be really alert during these games and has to ensure they have recorded all players lucky numbers correctly.  As that can be tricky, these games are less common.  Bingocams online bingo does this very well actually.
Quiz Questions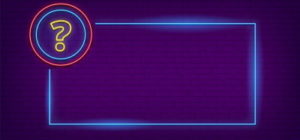 Everyone loves a quiz question so these are used a lot in chat games.  The CH can ask all sorts of general knowledge based questions but you do find most of them are based around popular culture.
It wont be like answering a maths GCSE question, don't worry.
Guess The Missing Word
The CH will type out a well know phrase and the first person to type the missing word wins.  These are often fairly tricky.  For example "A ???? in disguise".  The answer here being "blessing".
Give Us A Clue
I am usually terrible at these games.  I panic and before I know it, about 9 other players have already typed the correct answer.  The CH will list off clues, one at a time and the first person to guess the film or thing the CH is referring to is the winner.  For example: "King of the World, Kate Winslet, Iceberg".  The answer here is of course " Titanic".