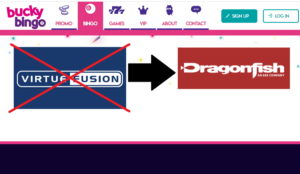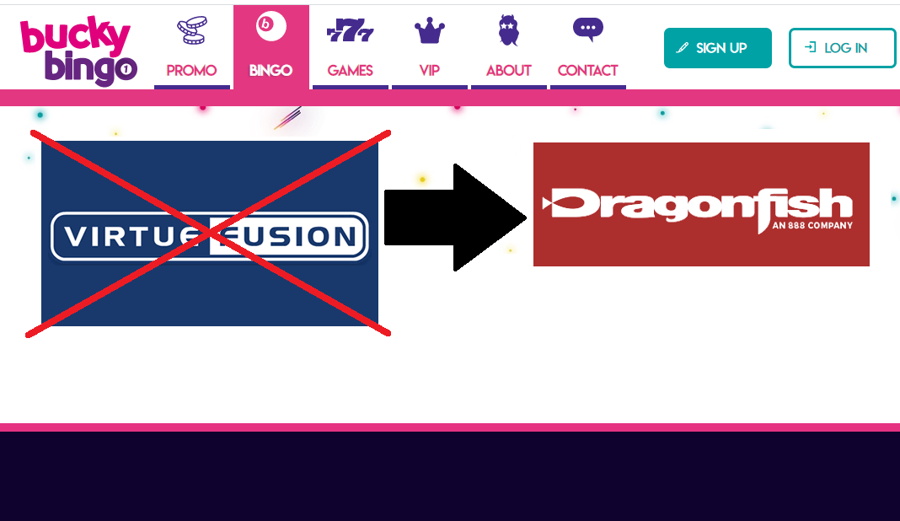 The world of online bingo is arguably one of the most complicated to get your head around as a player if you are trying to understand the hierarchy of companies and organisations.  It is strange that such a simple game can be so complex when it comes to who owns a site, who operates it and what games network it is on.
When players become used to a particular brand, they become familiar with many of the different kinds of features that a site has such as the bingo rooms, games, promotions as well as the software, especially if this relates to brands which also offer slots, table games and live casino as an additional product.
Essentially, an online bingo network is basically a specialist platform, which has all of the requisite software to be able to run an online brand's bingo product. When a brand changes its network, to the naked eye, it is often hard to tell because the site and theme looks the same as before. However, due to the new network that the brand now runs on, it will mean that they have different games available, or indeed, missing, along with a whole new community of players and offers.
For example, on a new network, players may not be able to participate in 30 ball bingo, or the maximum number of players or prizes may have changed. This means that you will have to sign up again and repeat the registration process which means sign up bonuses and promotions might differ. It could also be the case that the new bingo network operates under a different license so there could be restrictions that weren't in place before (e.g. different banking options and limits).  Any themed games in the old network will no longer be available either.
An online bingo brand may change networks for a variety of reasons, however, for customers it can be decidedly inconvenient.  When it comes to bingo the games rooms and community are paramount to the experience, a bingo site changing network is akin to your favourite Indian restaurant reopening as a Chinese restaurant, they still serve food but it tastes completely different.
There is an almost endless list of sites that have changed networks, we cover most of the major ones in our news section (e.g. Bucky Bingo, Mirror Bingo, etc.). Let's take a look at some of the major reasons why this happens.
Merger or Acquisition
The online gambling industry is fraught with merger and acquisition activity and it can often be hard to keep track of which company is owned by which.
When a gambling company acquires another, what many people don't realise is how many assets the selling company actually has and often, bingo networks are often forgotten about. Most recently for example, the behemoth that is Entain PLC – formerly called GVC Holdings – (who own Ladbrokes & Coral) bought the Cozy Games bingo network as they aim to expand their presence in the online bingo world.
This has meant that the majority of brands who ran off that network (and subsequently who weren't owned by Entain) have been dropped from that network and as a result, both the Coral and Ladbrokes bingo sites have moved across to their newly formed ElectraWorks network (rebranded from Cozy Games).  Prior to this they ran Virtue Fusion (Playtech) bingo games and rooms for many years.
It is believed that Entain are aiming to move all of their own brands under the ElectraWorks bingo network eventually in a bid to keep everything in house. There can be multiple advantages to this, including an increase in communication which means everything becomes more efficient, while business practices become more consistent, which in the long term is much more beneficial to the customer.
For customers however that have been playing bingo for years with the likes of Coral on the Virtue Fusion network then everything has now changed.  To carry on playing the same games these players will now need to move to a new Virtue Fusion site.
Bankruptcy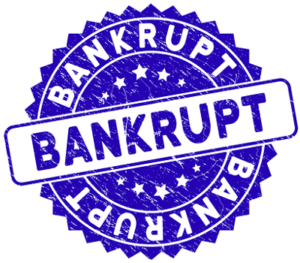 It can also be the case (although rare), that the owners of a bingo network can cease to exist, which means online bingo brands have to find another network to run their bingo product on. The majority of online operators do not run their bingo product off their own technology and as a result use specialist networks which have the capability to run multiple brands at once.
Should a network cease to exist, the brand will often quickly find another network to run their bingo product, because they know that it will cause considerable dissatisfaction with their customers if they leave it too long and as such this can mean that players look elsewhere.
Dissatisfaction of Network
Other times, it can simply come down to the fact that the brand is not happy with the network that they are running their bingo product on for reasons such as poor quality of software.
This could include a lack of new innovation or delays in gameplay and inefficiency which can cause them to receive customer complaints.
Online gambling brands do not get many chances with customers once they encounter a problem and this is especially true for online bingo, who's players know what they like and why they like it.
What To Do If A Bingo Site Gas Changed Network?
Although it can be annoying at first, this is not the end of the world and the way you have to think is that in many cases, they have done this to make your experience much better.
It could have been that your bingo brand identified potential problems further down the road with their current network and decided to change for your benefit.
The most important thing at the end of the day is to ask yourself what you are looking for from your online bingo provider and if your brand moves onto a new bingo network then it is worth weighing up the pros and cons as well as how much they may have improved your experience overall.
The whole point of a network is many sites feed into the same rooms and games, therefore if you are not happy that your bingo site has moved then you can simply go and find another site on the network you like the most.
Final Thoughts
The online bingo industry will continue to grow dramatically over the next few years and there may well be new networks which come into play, while many more bingo brands may change their current network.
As long as you consider what is important to you and think about the long term experience that you will get then that, ultimately, is what matters the most.