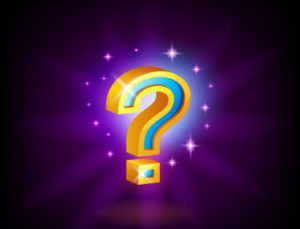 Playing bingo isn't really gambling is it? Actually it is gambling, albeit at the lets say, 'softer' end of the gambling sector.  But many people don't really see bingo as gambling.  Probably because players do not generally need to make huge deposits to play bingo games.
Playing bingo is purely down to luck and random number generators.  When it comes to the online world, bingo tickets can cost as little as one penny and there are even free bingo games where money can be won.
Average online bingo players are depositing fairly low amounts of money, at around £20 – £40 a month on their favourite bingo websites.  Above all, playing online bingo is a form of entertainment and fun, it is a game where you can interact with other players, which is different to most other forms of online gambling.
In the grand scheme of the gambling world, the money wagered on bingo is in much smaller amounts compared to Casino and Sportbook average deposits.  Still, that doesn't mean the regulations apply less to bingo compared to other gambling products and that means to play bingo online you have to be over 18 and prove you are who you say you are.  This means bingo sites are legally obliged in the UK to verify their places age and identity.  In some cases this can be done automatically (through the electoral roll or soft credit checks) but for many you need to provide ID to a site before you can deposit and play, usually a driving license or passport and possibly a document proving your address.
Identification Checks Are A Legal Requirement
Online bingo sites in the UK have exactly the same expectations set out by the Gambling Commission in relation to how they ensure they know their customers as all other gambling providers do.
It has been a couple of years (May 2019 to be precise) since the UK Gambling Commission (UKGC) introduced mandatory identification checks for all gamblers.  This is detailed in the Licence Conditions and Codes of Practice (LCCP).
The UKGC made this move to ensure that illegal underage gambling is tackled as well as ensuring better monitoring of criminal or potentially unlawful activity.  The new rules also mean that vulnerable players are identified quicker than they were prior to the new regulations.  Before the introduction of the Gambling Commission LCCP, players were not required to provide details and proof of age or identification until they hit certain withdrawal thresholds and those that were so inclined could scurry down a rabbit hole of gambling harms before an operator carried out due diligence checks.
Now, online bingo websites must ensure they are undertaking Know Your Customer (KYC) checks right at the very beginning of their relationship with new customers and as part of maintaining their gambling license, (details of which you will see listed  at the bottom of their homepage).  They also must ensure they continue to carry out due diligence checks with new and long standing customers.
Due diligence checks can be triggered at the point of registration or later down the line when a player makes regular high deposits, there is activity that is considered 'unusual', taking place on an account, player activity on the website is very high and frequent or if they have self barred with another online gambling provider under Gamstop.
Know Your Customer Checks (KYC)
A Know Your Customer Check (KYC) is a common and widely used process within business, namely banks or creditors to perform a verification and background check on their customer.  KYC checks are becoming more and more vital in the highly regulated world we are living in, in order to provide peace of mind not only for businesses but also for the customer.
When you choose to register with a new online bingo website, it is more likely than not that the KYC checks will happen automatically for you upon providing your details.  This meaning you are not required to provide copies of identification,  this is because the company will be comparing your details provided with national databases such as the electoral role.  Your details will also be searched for in sanctioned individual databases and other databases linked to recorded criminal activity such as watch lists or PEP lists.
Providing Identification Documents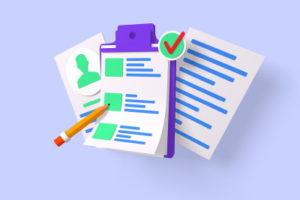 If an online bingo company can't verify your account upon your initial registration as explained before, your account will be frozen and the first due diligence check will be triggered.  This is the point when you will be contacted and provided with instructions on the identification documentation they require from you to get you up and running on their platform.
Please don't get hung up if this happens to you.  It happened to me many times.   I was a bit of a hassle because I needed to dig out my passport just after I have moved house, but its likely to happen if you have:
Made a typo when entering your personal details (this is pretty much the main reason copies of ID are required).
You have just moved house so the electoral role isn't up to date.  This can take months to happen in some cases.
You just got married, changed your name so databases have yet to be updated.
You have self excluded on other online gambling sites using GamStop.
Your account details are very similar to an existing account holder.
Or you are actually a criminal and wanting to launder money via online bingo.  Hopefully not.
You are not able to find out why your initial KYC check failed as operators are not allowed to share this information under the conditions of their license.  Its also likely that a computer has done the work and provided a 'computer says no' answer so an actual human won't know any of the details.
What Documents Can I Use?
If you are required to provide identification documents, you will receive an alert message at the point you initially register and also an email.  When the online bingo company is running initial KYC checks you will have a message telling you this is happening on screen.
Never email your documents to the online bingo website because emails can be intercepted.  You will be directed back to your account using your log in and password details your had set up at registration.  There will be a function button to allow you to directly upload scanned images into your account.
The online bingo operator will need to confirm  both or either of the following:
Your Personal Identification
This is your full name and date of birth. The types of identification you can use for this are:
A current signed passport.
Original birth certificate (UK birth certificate issued within 12 months of the date of birth)
Driving licence (including Provisional Driving Licences)
National identity card bearing a photograph of the applicant (i.e. Citizen card)
Your current home address.  This document needs to have your full name and current address to match the one you provided when you initially registered your account.  For this you can use:
Utility bill (gas, electric, satellite television, landline phone bill) issued within the last three months
Bank statement issued within the last three months
Local authority council tax bill for the current council tax year
Current UK driving licence (but only if not used for proof of age)
Original mortgage statement from a recognised lender issued for the last full year
Solicitors letter within the last three months confirming recent house purchase or land registry confirmation of address
Council or housing association rent card or tenancy agreement for the current year
NHS Medical card or letter of confirmation from GP's practice of registration with the surgery
How Is My Personal Information Stored?
In this day and age, with all of the nasties encountered on the internet, over the phone and in person, we are increasingly aware of ensuring our personal information is safe especially when we share it with businesses.  And so we should be.  Likewise, online bingo businesses need to abide by Data Protection Laws and Privacy Legislation as part of their UKGC license and they want to reassure their valued customers.  They also have a duty to keep players safe. This information is set out for you and you have to confirm your acceptance of this when you register.
When you scan an image of your Identification document, along with providing your personal details as entered at the point of registration, all UK license gambling operators will provide you with details of their Privacy Policy.  You will be required to provide consent to the website using your personal information; this is often a tick box.  You can read through the Privacy Policy on most online bingo websites by scrolling down to the very bottom of the home page, where you will be able to click on 'Terms and Conditions' and 'Privacy Policy.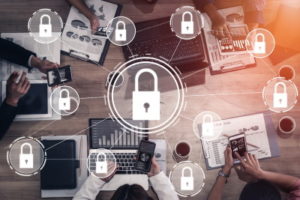 Personal information including personal identification and payment details is encrypted by the bingo website security software and will be stored in its encrypted form.  This means that your personal details have as much protection as possible (like they would when you sent them off to get a passport or bank account).  But do remember, some of the most robust companies have been hacked and personal information has been stolen but chances of this happening really are pretty low and shouldn't prevent you from using websites.
Even if you close a bingo account, that provider is going to be storing your personal information for years to come.  This is all listed in the Privacy Policy and is worth a read.  You can, however, ask a company to delete your documents when you close an account, they are obliged to do so.
What Should I Do If My ID Is Declined?
It is rare that the identification check stage of registering your online bingo account is declined, however if this does happen to you, carefully check your personal details you have provided against the ID documents you have uploaded.  Typing information using smartphones is sometimes a nightmare because of predictive text which can lead to infuriating typos.
If you know everything is super correct, then contact the bingo website, using one of their help channels; email, live chat etc. They want your custom so they will do everything they can to ensure your identification is verified.  But in some cases your identification check may be unsolvable from their end.
You have the right to make a complaint to that operator, likewise you have the right to take your custom elsewhere.