The UK Gambling Commission has conducted a full licence review on BGO Entertainment Limited in relation to failings observed making them in breach of their licence responsibilities.  Two other operators have also been identified by the UK Gambling Commission in having failings in their procedures to protect customers. These operators are: GAN Plc and NETBET Enterprises Limited.
The two failings identified from a full licence review of BGO Entertainment Limited are:
Not ensuring customers are kept safe with potential problem gambling not being identified and sufficiently acted upon.  Relating to licencing objective: Social Responsibility Code Provision 3.4.1.(1).   Gambling Act 2005.
Failing to ensure there is appropriate checks in relation to customers fraudulent activity and money laundering.  Relating to licencing objective: Licence Conditions 12.1.1.  and Licence Condition 12.1.2.   Gambling Act 2005.
For the 2021 BGO UK License suspension details click here.
Conditions Imposed
Following the review, BGO Entertainments will have new conditions imposed on them by the Gambling Commission.   The conditions imposed to ensure robust policies and procedures are in place to raise the standard and effectiveness in how they monitor high deposit accounts and flag potential problem gamblers and improving source of fund checking to rule out any criminal activity or money laundering.
The UK Gambling Commission hold overarching responsibility to ensure licensees are maintaining social responsibility and upholding strict procedures imposed to keep players safe.
Richard Watson, executive director at the Gambling Commission, said:
"Licensees must protect consumers from harm and treat them fairly. Our recent investigations uncovered a variety of consumer protection and anti-money laundering failings at each of these three operators and as a result we are using a range of enforcement tools against them.  We will continue to crack down on failing operators through our tough and proactive compliance and enforcement work."
The review identified that over a period of nearly two years from September 2018 to March 2020, BGO Entertainments failed to have sufficient procedures to keep players safe from gambling harms.  For a similar period of time between 2018 and 2020 the operator also failed to to employ money laundering controls.
Following the review that had been carried out in September 2019, The Gambling Commission has imposed on BGO a strict protocol where by they must examine their top 250 depositors.  This will be made up of their 125 biggest depositors and 125 top customers measured by loss as part of enhanced due diligent checks.  These checks must be carried out yearly to ensure continued monitoring and protection for customers and monitoring for potential money laundering.  The operator must maintain records in case of further scrutiny.
Potential Responsible Gambling Markers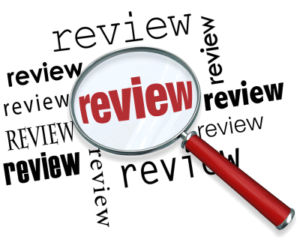 As part of the review The Gambling Commission identified individual players with highlighted failings made by BGO.
Gambling Commission recorded a specific social responsibility failing made by BGO in their public statement:
Customer A: this customer won a substantial amount on the on the National Lottery. In the following three months the customer lost in the region of £159,000 and activated a considerable number of RG (responsible gambling) triggers. On reviewing the account, it revealed that customer interactions consisted of thirty pop up questionnaires which had been sent out whilst only three RG interactions were made.
The pop up questionnaires sent to this customer about their gambling habits were deemed to be 'excessive' and in efficient as 27 were not responded to by the customer, nor investigated by BGO.  It was identified that there was a general presumption that the player was able to afford his gambling habit as he had stated he won the National Lottery in a source of fund check.  This presumption was deemed by the Gambling Commission to be 'wholly unacceptable'.
Source Of Funds Overlooked
An example of the money laundering failings identified was found in another customer account analysed.
Customer D. This customer deposited in excess of £100,000 and lost more than £65,000 in seven days. It was known that the customer had a salaried income of less than £20,000 but the customer had not provided appropriate SOF (source of fund) or SOW (source of wealth) checks.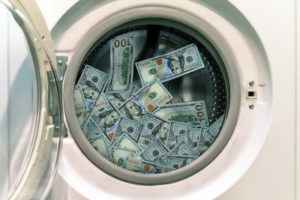 Upon further analysis, The Gambling Commission identified that BGO accepted a bank account screen shot from this customer yet failed to scrutinise the source of funds listed as being received from other gambling operators.
BGO Entertainment Ltd wholly recognise the failings identified and it has been reported they accept there are considerable learnings to take away and reflect upon.  BGO Entertainment Ltd were reported to have cooperated fully with the licence review.
A sum to the tune of £2million in lieu of a monetary penalty has to be paid by BGO Entertainments Ltd towards the delivery of National Strategy to Reduce Gambling Harms.
Gambling And Fluffy Animals. A Big No!
More failings around social responsibility have been identified by other gambling operators recently in relation to adverts appealing to underage audiences.
Gala Spins released a Facebook post with an array of cute toy animals appearing in the advert.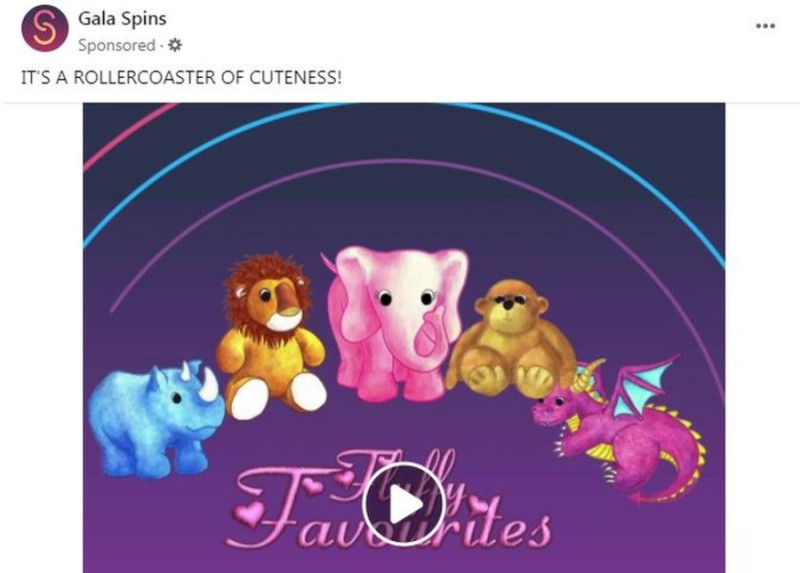 The Advertising Standards Authority ruled the advert as:
'irresponsible" and considered that the ad was "likely to be of particular appeal to under-18s and therefore concluded that the ad was irresponsible and breached the [advertising] Code.".
Gala Spins immediately removed the Facebook post confirming it was posted in error using an out of date video.