If you are looking for some bingo lingo terms, stop right now, and fly over to our other page Bingo FAQs.
Bingo Lingo is a night out, its a party, its a rave, its everything you want, coupled with some fantastic bingo games.
Having been on the scene for nearly 8 years actually, Bingo Lingo is a pretty established set up, however in recent months, probably because of our desire to get out and party having been locked up with our friend (not) corona, the Bingo Lingo name is certainly becoming more well known.
What Is Bingo Lingo?
It is a ticketed event, held across major UK cities at various large scale venues. On their website, at the time of writing, you can go to a Bingo Lingo event in Liverpool, Bristol, Swansea, Bath, Cardiff and Manchester and a few other cities. You purchase your tickets in advance, online, and go along to the night.
Bingo Lingo claim to have taken all the rules away from bingo, yet still having 5 games of three cards a game, taking place during the night. They have crazy prizes up for grabs (crazy: pretty dire, but funny because they are so bad).
DJs and compares take you through the bingo games, add music, extra party games and give you a pretty good time.
Bingo Lingo Ticket Prices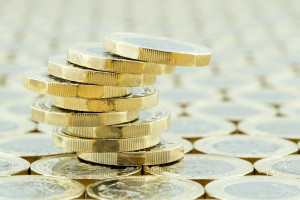 What we love about Bingo Lingo is how excellent value the ticket prices are. It makes the night out so much more accessible for all. With student tickets costing around £8 and standard tickets around £14. Other similar bingo nights that provide similar entertainment, such as Hijingo and Bongos are a lot more money. On top of that you do need to purchase your own drinks, but that's a given with all bingo halls and nights out really.
Some online Bingo Lingo reviews comment that it is the poor relation of the more high brow bingo entertainment nights; we think that's a pretty unfair statement as the cost is very different. Right now, we all have to keep an eye on the pennies in our purses.
Do You Go To A Bingo Lingo Night To Gamble?
We are not sure if you would ever see the usual suspects observed at your local Mecca or Buzz Bingo on a Friday late afternoon, rock up to a Bingo Lingo night. Its fair to say that really you are going to go to a Bingo Lingo night out perhaps as an alternative to meeting friends or having a birthday party in a bar or a club. The bingo adds an extra source of entertainment on top of the music and general silliness.
You are probably not going to go there to try to win some money, although there are some money prizes up for grabs, but again these are not enough to lure you in on that fact alone. Participants are more likely to win a 6 foot teddy bear or a box of rubber gloves instead of a jackpot of cash.
Interestingly term 11 in the Bingo Lingo terms and conditions states:
If you wish to play bingo without the added entertainment, you will need to contact BINGO LINGO 14 days prior to the event so it can be arranged accordingly
We wonder what they would need to do to arrange this for you?!
Does Bingo Lingo Have A Gambling License?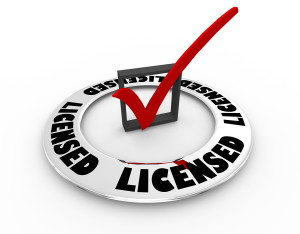 Yes, absolutely. Bingo Lingo is registered with the Gambling Commission and holds a non-remote bingo operating license. They do however state they are a low stakes, low prize gambling provider, therefore they do not need to register under a category. The aggregate stakes and prizes each week never exceed £2000. This is why they offer dated ticket events so that they can ensure they maintain the important terms of their license.
Proof of age (age 18 or over) has to be provided when purchasing tickets, and again on entry if they suspect there are underage players (therefore it is NOT, I repeat NOT a family night out).
You actually have to pay extra (just £1) to participate in the bingo element of the night. This means that for accounting purposes, Bingo Lingo can be clear cut between the costs associated with gambling and otherwise.
Can I Book Bingo Lingo For A Works Night Out?
Yes you can. We love that you can do this. Gone are the days when your boss books a roast chicken dinner at the local pub to thank you for your hard work over the year. Expectations for something a bit more memorable, interactive and well, fun are so much higher these days. We have all been for a nice meal out with work, so we simply want something more.
Bingo Lingo can organise a private event night for as little as 50 guests, with all the same features as a ticketed event. Then you can tailor it with food to suit.
The events are also hugely popular with hen and stag parties, allowing you to go all out in fancy dress and get into the party mood.
We will see you at the next one in Liverpool…don't forget your dabbers and your £1 coins!