Us bingo players don't tend to be big followers of the latest gambling news in the UK, so it's understandable that you might have missed this.
We certainly did!
It happened back in 2019 so not only did we miss it, but it stayed under our radar – and everybody else's by the looks of things, there's no news anywhere – for over 3 years.
We know about it now though, and so here we are reporting it to you.
What is this big news? Well, the huge Irish bookmaker, Boylesports, only went and bought a couple of bingo halls in the UK. Namely an independent brand called Cosmo with halls in Stalybridge and Eccles in the North West.
They shelled out £1.75 million for the business, then spent loads more sprucing them up.
Why is this big news? Just you wait and see.
Who are Boylesports and Why Does it Matter?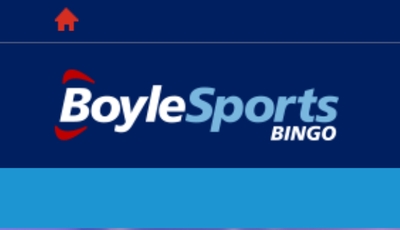 You might have heard of Paddy Power. They are a massive Irish bookie with an online bingo product too, they have shops all over the high street.
Well, Boylesports are just like Paddy Power, except they have kept their business to the emerald isle (that's Ireland if you didn't know) – until recently.
They have been steadily opening bookmakers in the midlands over the last few years to gain a foothold in the UK, but the fact that they have also acquired bingo halls is actually pretty exciting for us bingo fans.
Why?
Because if a huge business like Boylesports is willing to invest all those millions of pounds buying and investing in bingo halls, then they think bingo is on the rise.
It also means that any halls they buy or open will be able to pay better prizes because they are backed by such a big brand.
Boyelsports aren't the only ones at it either. Club3000 have been busy opening new venues and splashing the cash doing up clubs they already own, clearly seeing plenty of potential for real life bingo in the future.
So as players, we can maybe expect more clubs to play at giving us better choice, with better facilities and fancier interiors giving us a more enjoyable experience, and bigger prizes to be won too giving us bigger smiles. Amazeballs!
Who are Cosmo Bingo?
It's unlikely you will know of this brand unless you are based in the North West.
Although they opened back in the 1980s they only ran clubs in Stalybridge and Eccles, remaining an independent family business until 2019.
They are a very well respected brand within the industry though, and their clubs are extremely popular with local players.
As evidence of what we said above, both Cosmo clubs have already benefited from the Boylesports takeover, with renovations making them smarter and more appealing.
Stalybridge in particular is a wonderful club, with proper casino style seating at the machines (sooooo comfy), a brand new bar and even a Smart Lounge where players who want to be able to have a chat without interrupting other players can choose to plonk themselves.
You can see why Boylesports wanted to buy the clubs, they are super friendly and accommodating, and the bingo there is fab. Not to mention the fact that they were looking healthy from a business point of view.
Stalybridge had a turnover of £1.239 million at the time of the sale, and a weekly admission of over 1,600 people.
The new owners have allowed the clubs to keep the independent feel but with all the benefits of having a huge business to back them up, so it really is a best of both worlds scenario for the players.