It's nice to be able to share a bit of good news for once, after months of telling you all about bingo halls closing down.
Today, I am going to be telling you about a bingo hall that has been saved from closure and is not only staying open, but has had a huge makeover and re-fit as well.
This is excellent news for the people of Doncaster who were due to be bingo-less from the end of February.
Well, there's a Buzz but it's all the way on the outskirts of town.
Anyway, it was Club3000 to the rescue in this scenario, but why did they swoop in to save the day when a much bigger brand, Mecca, could not make it work?
Read on and find out!
Mecca Closing Bingo Halls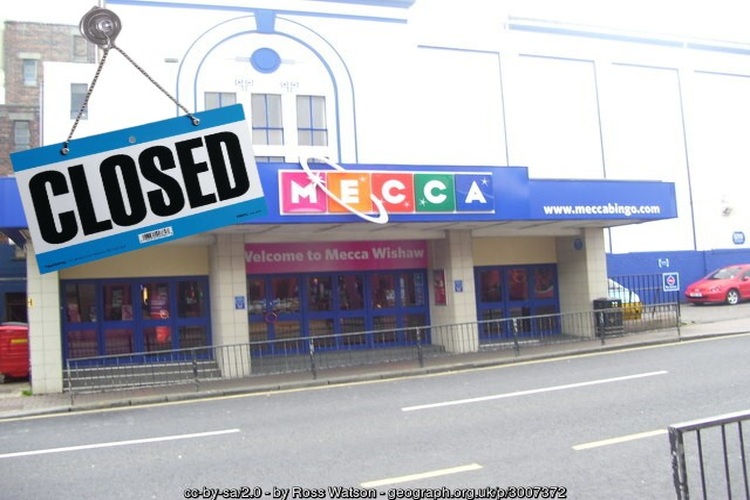 A few months ago I reported on the announced closure of four different bingo clubs owned by Mecca.
Doncaster was one of the unlucky four, and despite customers and locals setting up a petition to try and reverse the decision, Mecca's owners, The Rank Group, would not be swayed.
One regular contacted the press and was quoted as saying:
"Having played bingo for many, many years here like other customers, it's been the hub for many of us and many elderly."

"It is somewhere to meet, feel safe and enjoy a game of bingo giving them an afternoon or evening out."
So you can see how much it meant to the regulars; but closure was due to happen on Feb 26th, and that was that.
However.
A smaller brand with big ambitions saw this as a golden opportunity to snatch a brilliant bingo hall in an area they had long wanted to expand into, and they moved quickly by making an offer to Mecca.
That brand is Club3000, the largest licensed independent bingo operator in the country, but with just 23 clubs it is dwarfed by Mecca's 70+.
Refit and Renovation
Customers were delighted to find posters on the windows of their club stating that Club3000 would be taking over, but they had no idea they would also be getting treated to a bit of a remodel as well.
The interior has been decked out with new equipment, branding, and signage, giving it a nice fresh feel that Club3000 hope will appeal to customers old and new.
"Club 3000 Bingo can confirm it has bought the Mecca bingo club in Doncaster and will be opening their doors to customers as Club 3000 Bingo on 5 April 2023."
They said they were "delighted" to be taking over the venue, and no doubt staff were delighted too, given that their jobs had been saved.
The remodel is only a quick job at the moment, but judging by what some of their other clubs look like, Donny could soon be looking very glam indeed!
Why Have Club3000 Taken Over Mecca Bingo in Doncaster?
It's a good question.
You would think that if a giant like Mecca, who are owned by an even bigger company, can't make it work, then a smaller brand would have no chance.
The thing is though, The Rank Group who own Mecca, also own Grosvenor Casinos and a few other bits and bobs, and they have had an awfully tough time since COVID because almost all of their income came from land based operations.
Other bingo and casino brands had a strong online presence so could weather the storm a little more easily, but Rank lost an awful lot of money, and already had debts.
The same would have been true for Club3000, but being a smaller business, they will have had much smaller outgoings, and probably nowhere near as much debt, if any – Club3000 are an independent company so their financial records aren't publicly available, unlike Rank.
What's more, Rank have a very big ship to steer and that is considerably more difficult than the 23 bingo clubs that Club3000 need to manage, so Club3000 can be much more nimble.
That all got a bit technical didn't it? But basically, sometimes businesses get too big to manage effectively, and have to shed some weight to survive, and a smaller business that is still growing can take advantage of that.
Good luck to them!