If you were an online bingo player back in 2011, you may well have been very excited to hear about a brand new bingo site that was introducing web cams to the game.
Back then, BingoCams was a trailblazer, doing something no one else had thought of using their own proprietary software, meaning that the use of webcam reactions was unique to BingoCams too.
The company quickly got a reputation as one to watch, but as time moved on and technology improved, they failed to adapt their offering.
Other brands overtook them as the 'new exciting' names on the online bingo scene, and over the years, the once boundary pushing site had started to look a little dated.
The Dazzletag owned brand have now announced that they will cease trading as of the 31st March – that's tomorrow – marking the end of the road for webcam bingo.
It's a sad day because BingoCams has been around for a long time in bingo site years (many new sites don't last more than a couple of years if that), and they have played an important part in the history of online bingo.
In their honour, let's have one final look at them, and also delve into their decision to close.
What is BingoCams?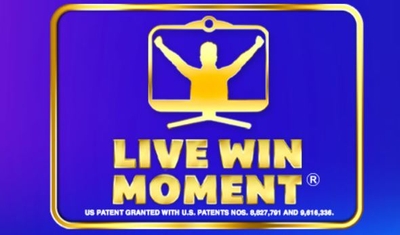 If you are newish to the online bingo world, you might have missed BingoCams.
Their time in the sun was the early and mid 2010s, but the site started to quieten down from around 2017/18 onwards, and these days the rooms are regularly empty outside of peak times.
When they first burst onto the scene with their Live Win Moments though, everybody took notice, and their sense of fun around special times of the year became legendary. Players would dress up for Halloween for example, and turn on their webcams for one hauntingly hectic online bingo party.
Players who used their webcams were rewarded, and winners were encouraged to celebrate on cam so their reactions could be shared with other player. The chat hosts were live too, so everyone got their five minutes of fame with BingoCams.
It was a site that built a loyal following and a real community, attempting to more fully bridge the gap between online and offline bingo.
Their Bouncing Bonus games were another draw, throwing in random bonus rewards to players using a raffle type system based on how many tickets they had.
Over the years they can boast 215,715 Bouncing Bonus games, 128,844 Live Win Moments, , and over 300,000 winners at the site.
Despite updating their website and trying a few new promotional ideas though, BingoCams never really regained their former glory.
Why are BingoCams Closing?
You may or may not know that the online bingo boom has started to tail off.
Fewer players are logging on and for these smaller independent sites that is a big problem.
Many sites that offer bingo are linked with other sites via the platform they use, which keeps the rooms busy, but independent sites don't have that luxury, and when bingo rooms are empty there is no money to play for, which means new players don't want to join.
You can see the catch 22 problem there, right?
On top of this, BingoCams are using an outdated system, which means they can't keep up with more advanced brands.
In their statement, they said:
"As a company, providing our players with a high-quality, innovative bingo product has always been our priority. Unfortunately as our bingo system gets older, this has proved increasingly difficult, and we have been unable to enhance your bingo experience in a way we would have liked to."
So there you go. BingoCams has effectively been left behind.
But there is good news too; their recently launched sister site, Bingostars, runs on a different system, so I expect this site to continue the BingoCams legacy, although whether or not accounts will be carried over is unclear.
The same company, Dazzletag Entertainment, owns both brands and won't want to lose their customer base, so it is a possibility.
Whatever happens, the famous Live Win Moments are unlikely to make the move over to Bingostars, I think that particular innovation will end with BingoCams.
Going Out with a Bang
Despite the sad news, BingoCams are facing it with class.
They plan to end their time serving bingo fans with a bang, by having one last big blowout on their final day of trading.
The last big BingoCams game will be held at 8pm on the 31st March, and there will be £4,000 up for grabs across 32 rounds of bingo, including one top grand prize of £1,500.
Woop woop!
Any customers of the site can log on and join in the celebrations, because that's what they are intended to be, and bid a fond farewell to the once boundary pushing bingo site that will soon sadly be no more.