We all know that bingo is one of those games that has become synonymous with recent British history. Back in the day, it surrounded a friendly and enjoyable night out for the older generation. They would visit their local bingo hall, get to spend time chatting with their friends and perhaps earn a few quid from dabbing off all the numbers on their bingo cards.
As more and more bingo halls closed down though, a much younger generation of players have come to the forefront. And that has been due to a considerable push into the iGaming world, where computer and mobile gamers can easily access a few games of bingo each night.
The question is how much is spent on bingo in the United Kingdom? We're not solely talking about the average spend of players here, but how much the actual UK bingo scene contributes to the economy, what its gross gambling yield (GGY) is on average per year, and so on. After all, it's not often considered to be on the same level appeal-wise as casino gaming or sports betting for example. What figures surround the bingo scene and has it been increasing in spend over the years lately?
General Facts and Figures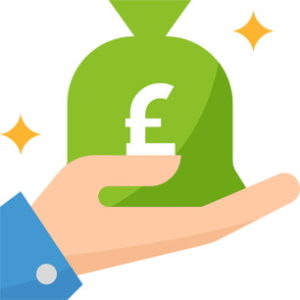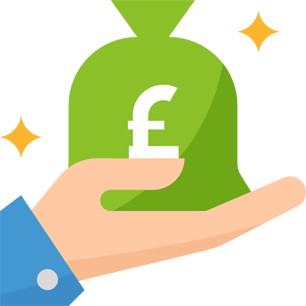 You can seek out plenty of information online regarding the UK's bingo scene. Statista, for example, has details surrounding the revenue generated in Great Britain by people playing bingo between April 2009 and September 2020. The graph on display shows the funds generated from main stage bingo, mechanised cash bingo and from prize bingo.
The revenue figures have definitely been on a decline since 2009 – a steady decline to March 2019, but a decline, nonetheless. And then there is a significant drop in revenue between April 2019 and March 2020. In that year, £497.42 million was generated from main stage bingo in comparison with the £622.76 from the previous period, for example.
There is little doubt that a lot of the issues surrounding revenue from this timeframe was the fact that bingo halls were closed from March 2020 for three months and then re-opened before being shut down again and so on.
The GGY in September of 2020 from bingo stood at £200 million, roughly. The majority of this income came from the remote gambling sector, which brought in a total of £98.2 million. Of course, the fact that there were 710 bingo halls operating in 2014 in comparison to 601 by September of 2020 has undoubtedly had an effect on this. More and more people had turned to the online scene by the end of 2020 due to COVID-19, rendering bingo halls less and less necessary to the country.
How much does the average bingo player in the United Kingdom spend on their gambling habits?
The Average Bingo Spend in the UK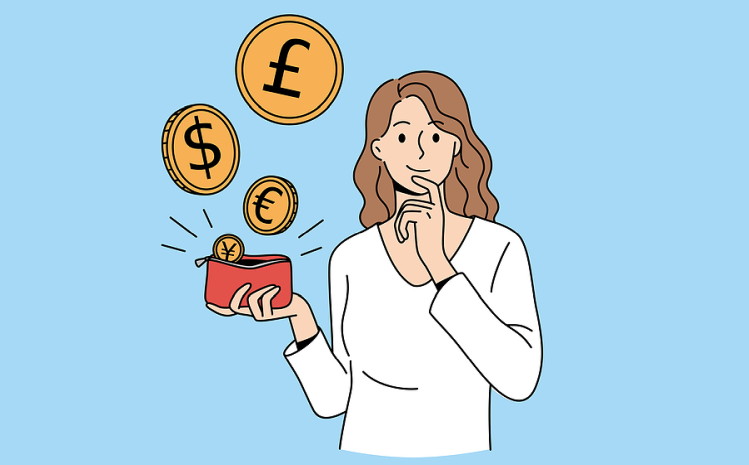 Now, it would be a bit remiss of us to discuss the average bingo spend on the whole, considering land-based bingo and online bingo are sort of two separate areas. Yes, it's the same game being played in general, but the players and ability to play multiple games at once etc. are different. And this affects how much money is spent online when compared with that being played with offline. Let's take a separate look at these areas.
The Online Bingo Scene
| Amount Spent / Month | Percentage of Players |
| --- | --- |
| Less than £10 | 22% |
| £10 to £25 | 30.5% |
| £25 to £50 | 20.5% |
| £50 to £100 | 14% |
| £100+ | 13% |
In 2020, a survey was conducted which found that the average bingo player accessing online games would usually deposit between £10 and £25 into their bingo account(s) every month. This doesn't determine the amount that they spend though, because it's not specifically definite that all that money is used on bingo at any given time. Furthermore, that is simply the players' deposits, and it does not factor in any wins, bonuses or anything along those lines.
Of course, that level of detail is not something that can easily be acquired, so it is easier to go off of the amount deposited to get a general idea of the average spend that people are happy with when it comes to bingo gameplay online. Take a look at the table above to see an average look into the percentage of players who spent different amounts on online bingo from month to month.
Now, the amounts being spent online may seem quite puny when you consider that some gamblers get involved in huge debts when accessing online casino games, for example. The difference is that bingo games tend to have smaller purchase prices for tickets than the minimum bets in casino games. Furthermore, you can play casino games at a swifter speed rate. That being said, it's a little surprising that this is the average general spend for the online scene where bingo is concerned. Smaller bankrolls with bingo can stretch further though, and as noted, if you win a round, then your balance is topped up.
The survey also discovered that the majority of people accessing online bingo do so for anywhere between 30 minutes and two hours each time. Around 29% of British people responding to the survey said that they play bingo every single day, while 24% confessed to playing a few times each week. 15% of respondents said they play just once a week, while 22% commented that they play bingo every once in a while, instead.
The thing to note here is that those players who usually spend less than £10 each month and the players who only access online bingo once in a while both come out at 22%. From this data, it can be assumed that the lower depositors don't access the game as frequently as those who deposit higher amounts. Additionally, it is more likely that those who play the game on a daily basis are much more likely to be the same people who spend more than £50 each month, considering there is only a 2% different in the responses for these.
The Offline Bingo Scene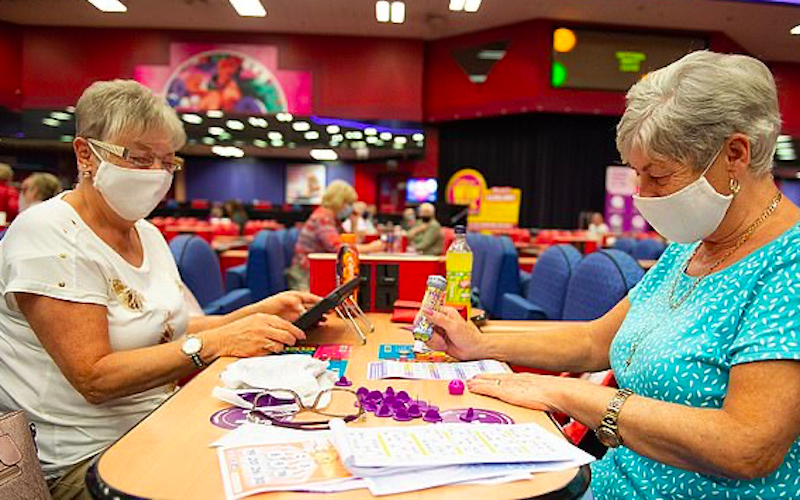 It is not quite as easy to get the information surrounding how much people spend at land-based bingo venues, because this is not something that is kept a track of in any sort of way. Transactions often take place in cash at bingo halls, and then there is income generated from the purchase of drinks and snacks etc.
Yet that isn't a barrier we're unable to get over in some way. Industry statistics provided by the UK Gambling Commission in its April 2015 to March 2020 report dictate that the land-based bingo scene acquired just below £636 million in the period of time between April 2019 and March 2020. This was separated almost equally between physical bingo games and bingo gaming machines. Even though this is the case, the GGY for non-remote bingo has been steadily declining over the years, with the aforementioned £636 million figure being a 5.7% drop from the previous year's sum.
And while some may argue that this is because people have taken the decision to spend less on bingo in general, it could actually be due to the fact that fewer people are actually visiting bingo halls on the whole. According to The National Bingo Game Association, the average night out at a bingo hall would cost about £20, and this incorporates not only the bingo tickets themselves, but the purchase of food and drink. However, it does not factor in any participation in other gaming machines.
If we took the decision to assume that players offline behave in a similar way to those playing online, then an informed guess would state that a small percentage of people attend bingo once every month and spend less than £20. At the same time, the majority of players go maybe once each week and spend just a little more than that figure, while the remainder go to the venues multiple times per week and spend a lot more while there.
How Much Does Bingo Contribute to the UK Economy?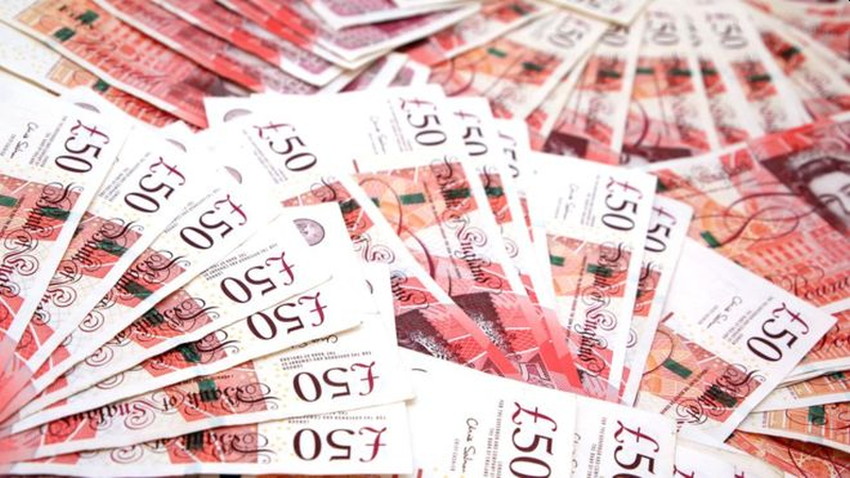 It would then be ideal to look at exactly what bingo contributes to the UK's economy, considering it is not nearly as profitable where GGY is concerned as casino gaming and so on. When you compare online bingo revenue of £176.80 million with online casino revenue of £3.17 billion (and increasing), there is a definitive distinction to be made between them. Can it be said that bingo contributions do that much for the economy of the country?
Well, let's start out by saying that bingo is (or was) bigger than some of the popular services in the UK. For example, in the 2016/17 tax year, it was discovered that bingo was bigger in the United Kingdom than Netflix and Spotify combined. Of course, not all of the money generated from bingo goes to the government to contribute to the economy in some way. Bingo companies also have to pay bills, give their employees a monthly salary, pay out prize money to participants and so on.
Even though this is the case, bingo still contributes to the economy, and it does this in multiple different ways. Let's say that a gambling company made £1 million altogether, and this came from its bingo games, its slot machines, the sale of food and drinks, and so on. It would then be divided up between prize money for gamers, wages for staff, the purchase of additional food and drinks for the venue, any bills or rent that need paying and then taxes/VAT. Anything left over at the end would be taken as profit for the gambling company.
Of course, that is simply an example, and it doesn't dictate what the actual bingo industry generates. Bingo companies in the United Kingdom pay their taxes in a slightly different way. Online bingo companies are subjected to a 21% remote gaming duty on all of their profits, and this relates to whether the operator is based in the UK or abroad. Physical bingo halls, on the other hand, have to pay a 10% rate on their profits. George Osborne lowered this rate in 2014 as the halls were closing at quite the considerable rate, and this was his attempt to help them out. Prior to that, a 20% tax rate was in place on bingo halls in the UK.
Any company turning over £85,000 or more per year also has to pay VAT, although bingo halls are, for the most part, exempt from this law.
What about actual figures? Well, in the tax year ending April 2020, the bingo industry as a whole paid around £31 million in bingo duty, and that figure has remained at a fairly normal level over the past few years. And while this does pale in comparison to other areas of the gambling industry, it still serves a large purpose for the UK economy.
Is There a Future for Bingo?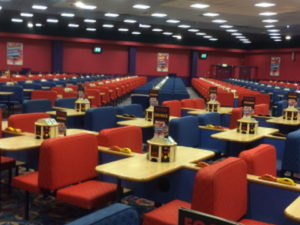 While it may look quite easy to write bingo gaming off as a lost cause, the effects of COVID-19 have actually displayed the fact that bingo does have a future in the United Kingdom. As one of the biggest areas of growth during the pandemic (in the online sphere, naturally), the game seems poised for quite the large surge in the coming years.
Live bingo was the primary driving force for the GGY of £910 million that was hit between April 2019 and May 2020. However, online bingo is not that far behind, registering a 0.9% rise in the amount of money wagered for the aforementioned time period. Brick-and-mortar bingo hall wagers fell by 5.7% comparatively.
And while it would be common to believe that the pandemic has had a lot to do with the increase in online activity, social media sites like Facebook and so on have been promoting free bingo games for some time now. These remain entertaining but offer a slightly more complex variation of the game for players to experience than that associated with traditional bingo. Therefore, it has become common for players accessing these free versions of the game to be thrilled with potentially playing a simpler game that also allows them to possibly receive some winnings.
That, without a doubt, lends its hands to a brighter future for the UK bingo scene.