On Monday 12th August here in the UK, Prime Minister – Boris Johnson, released the next phase of government social distancing guidelines. All rules will apply now from 00:01 on Wednesday 14th October throughout England – but Scotland, Wales and Northern Ireland will still keep to their own local guidelines with a choice to opt into a similar system, should they wish to do so.
With many of the new rules affecting the leisure, hospitality and entertainment industries once again, what really lies ahead now for bingo halls up and down the country? The last set of guidelines were set out just a few weeks back in September, and these still allowed venues to operate with strict social distancing in place. Now however, with the new Covid alert system in place, some clubs and halls could face devastating closures for a second time this year…
Local Alert Levels – What You Need To Know
The newly announced local Covid alert levels will be put into place now from today, in order to assist local authorities, residents and workers in managing an outbreak in a specific area of the country.
The new system definitely isn't the easiest to understand I have to admit however, and it's already proving problematic before it has even come into play.
People are confused now as to which rules apply to where, and are unsure as to whether you can travel between different tiered cities etc too. The tougher restrictions are also potentially devastating for the leisure and entertainment industries yet again as well, with forced closures and earlier closing times already causing several businesses to sadly shut their doors for good.
Here's a little more info on the tier system itself however, and can hopefully give you a little heads up as to how it might affect bingo halls in particular:
Medium Alert
This is for areas where national restrictions continue to be in place:
Rule of 6 both indoors and outdoors.
Venues can continue to operate with safe social distancing measures in place.
Table service.
10pm closure.
Face coverings must be worn indoors at all times.
Track and trace.
In terms of playing bingo, if you currently reside in a MEDIUM alert area, then you should still be able to play if your local hall is still open.
You will be able to play in up to groups of 6 people, but it is encouraged they be from your own household/social bubble. Most clubs already have brilliant social distancing measures in place for this already.
High Alert
These are the restrictions for areas with a higher level of infection rates:
No socialising with anyone outside of your household/bubble.
Rule of 6, even in large outdoor settings.
Venues can still continue to operate with safe social distancing measures in place, unless they have been told to shut down by law.
Table service.
10pm close.
Face coverings must be worn indoors at all times.
Track and trace.
In terms of playing bingo, if you currently reside in a HIGH alert level area, then you may or may not be able to play depending upon whether your local club has decided to stay open or not. Some clubs may choose to close for many reasons at this point, so it's always best to check over the phone/online.
If the club is still open, then you'll be allowed to play in groups of up to 6 people, however these must be from your own household/social bubble.
Very High Alert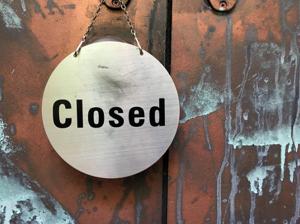 These measures will be put into place where there are very high rates of infection:
No socialising outside of your own bubble in any indoor setting, private garden, hospitality venue or ticketed event.
Rule of 6 everywhere.
Pubs and bars must all close, apart from from where they sell food as main meals. Alcohol will only be sold alongside food.
Avoid travelling outside the area.
Avoid overnight stays.
In terms of playing bingo, if you currently reside in a VERY HIGH alert area, then all your local clubs will be closed for the foreseeable future.
Why Bingo Halls But Not Restaurants?
There is much speculation into why restaurants, flights, schools and universities can remain open in HIGH and VERY HIGH alert areas, yet entertainment venues, pubs, theatres, casinos and bingo halls can't? Is it fair on these industries and the people who enjoy/work in them?
We can all admit that during lockdown we most likely turned to TV, film, books, online gaming and streamed entertainment and events etc for our enjoyment and mental health, so it seems strange to close some but not all venues/buildings now that hold more than 6 people moving forward..?
Is My Local Bingo Hall Still Open?
All of the new rules will come into play from today – Wednesday 14th October, and have been suggested to be reviewed after a month.
We have already heard however that certain parts of England in particular are already on very high alert, so bingo clubs in places like Liverpool and the West Midlands may have to close straight away unfortunately.
The best way to keep a track of which level your local area falls under, is to visit www.gov.co.uk for a full list of alert levels which will be updated regularly. You can also call your local bingo club too, and check in with them over the phone to see what might be happening their end. Fingers crossed we don't see too many closures this time around…