Anyone who's ever played a game of bingo, be it either online or live in a land-based bingo hall, will most definitely be familiar with certain classic bingo calls. The phrases 'Kelly's Eye', 'Two Little Ducks', 'Clickety Click' and 'Legs 11' will no doubt be second nature to most bingo fans across the globe, but recently there's been some new kids on the block replacing these old faves.
The UK bingo scene has seen a few new phrases hit the circuit in 2021. It's not to say that the old faves are not still out there going strong of course, but these new modern phrases are giving a little lift to the classic game and moving it along with the times. Bingo has already adapted so much over the years since it first arrived in Britain in the 1950's, and it's been great to see that the game can change and still be enjoyed.
It's been proven recently too that bingo is attracting a much younger audience these days as well – especially this past year during lockdown as people have had to find new ways to 'go out' – so it's no wonder that the game has taken a slightly more modern turn. It's such great news for the industry to see a younger crowd enjoying the game these days, and hopefully this new troupe will keep the tradition of bingo going strong for many years to come.
Moving With The Times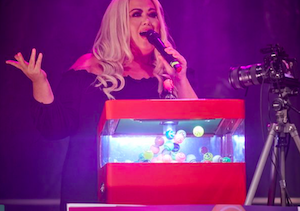 As mentioned earlier, so many bingo calls have stood the test of time here in the UK over the years.
As times have changed however and things like slangs, pop culture, societal changes and just the world in general, bingo has had to move with the times to keep up its popularity amongst younger players.
With the introduction of online bingo in the mid 2000's we saw a massive rise in players across the world – but especially here in the UK, and with recent 2020 live streamed events and fun socially distanced bingo games etc, we've seen even more new twists and takes on the classic game.
Fun New Bingo Calls Hitting The Scene
Here are a few new funky terms to hit the bingo scene over the last few years:
1.'ONE DIRECTION'/'YOLO' – One Direction have made a name for themselves all over the world as award winning pop stars, but now they've cropped up across the odd game of bingo too, as the start of a game, number 1. YOLO is also pretty self explanatory I guess, with the meaning 'You only live once'.
2.'DOCTOR WHO' – Replacing the likes of 'One little duck', comes 'Doctor Who, number 2'. Now we all love a rhyme when it comes to bingo, and this one is no doubt a big hit with all those 'Whovians' across the universe.
3.'DEBBIE MCGEE' – After recent appearances on Strictly and Celebrity Big Brother, the lovely Debbie McGee has made her way to number 3 in our beloved bingo game.
6. 'LITTLE MIX' – Another rhyming call for this much loved UK girlband.
9. 'GET AN UBER FROM MINE '- The only way to travel in style for millennials and Gen-Z kids these days.
15. 'YAS QUEEN' – A favourite with RuPaul's Drag Race fans across the globe.
32. 'JIMMY CHOO' – The classic red soled shoes are stomping all over the bingo community.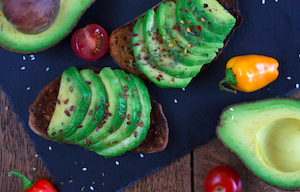 38. 'AVOCADO ON A PLATE' – You can't go to a restaurant anywhere these days without a bit of smashed avocado on toast cropping up on the menu.
39. 'LOVE ISLAND TIME' – The hugely popular dating reality show has got itself a number on the bingo balls.
48. 'NOT ANOTHER BREXIT DEBATE' – Pretty self explanatory really…
49. 'AMAZON PRIME' – First delivery, next kindle, then video and music, and now bingo too.
52. 'BRUNCH FOR TWO' – A classic afternoon out these days with a pal.
68. 'LATE FOR MY TINDER DATE' – A rather cheeky rhyme here for the popular dating app.
74. 'RECYCLE MORE' – Yes please.
78. 'HATER'S GONNA HATE' – A nod to the American pop superstar, Taylor Swift. Or AKA, the beloved 'Tay Tay.'
83. 'GLUTEN FREE' – Something toasty to go with those avocados.
86. 'INSTAGRAM PICS' – The photo app that took the world by storm has snapped its way into the bingo world too.
88. 'WILLS AND KATE' – A right royal rhyme for the royal couple.
Keeping The Tradition Of Bingo Alive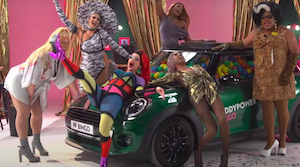 Bingo is a game that has been enjoyed by the masses for hundreds of years, and it's a game that has changed and adapted over time fairly smoothly.
As times have changed and things like technology and social media etc have advanced over the years, bingo bosses all over the world have had to come up with new ways to keep up.
I think that a younger crowd is what will keep the tradition of bingo alive now as we head into the future, so the fact that all these new fun ways of playing it are cropping up is just brilliant. Whether avocado on toast remains 'insta worthy' in a few years however is a different story altogether…