List Of New Bingo Sites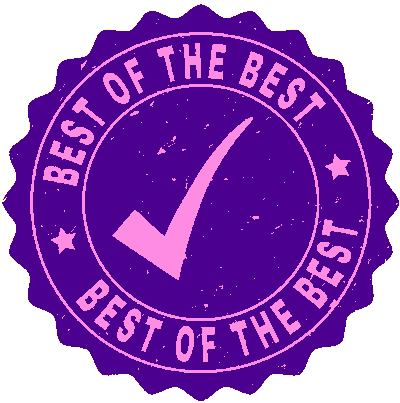 On this page you can find a list of all the bingo sites we have reviewed and tested at NewBingoSites.co.  To see the latest top ten newly listed sites see our home page.
The brands listed on this page are still new to most players, and in fact may be more recently launched than sites on the front page; it is just that we have reviewed them at an earlier stage or they passed our tests quicker.
We try our very best to ensure any closed sites or those not accepting new players are removed from this page.  If however you notice any sites that have shut down or stopped working we would be grateful if you can contact us.
Types Of Sites We List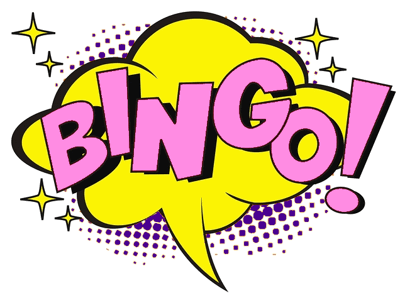 We list sites that provide online bingo! Well, more seriously, all the brands we list do of course offer bingo games, but they come in many shapes and sizes.
Most new sites that are launched come from existing groups and networks, but the level of independence can vary a lot.  It is not always obvious from looking at a site what type it is, so we will run though the common types here:
Independents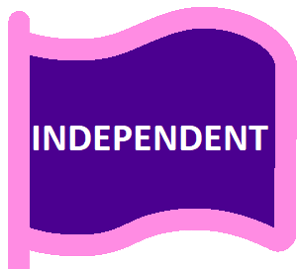 Completely independent sites are rare due to the high costs of developing the infrastructure needed to run a bingo site.  This includes either making their own games, or licensing them from software providers, having payment infrastructure, a gambling license, customer services, promotions, more technical and compliance staff, etc, etc.
When new independents do come along they will be listed here, but in general most sites like this are established and were launched in times when you simply had to do everything for yourself.
Full White Labels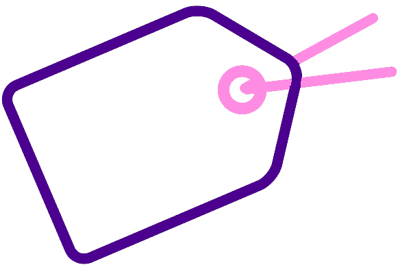 At the opposite end of the spectrum from an independent is a full white label.  These are sites that run using a third party company that provides the nuts and bolts, this includes the games or software licenses, network, payment provision, offers, customer support, and often the gambling license too (i.e. it is the third-party company that is legally responsible).
The brand then provides the logos and has some input into the design, features, theme, games and offers.
In general we don't list many full white labels as they carry the greatest risk of closure, many also become stale if not properly invested in.  However, that being said many brands start off as full white labels, as this is the quickest and cheapest access to the market,  but then convert to more independently managed later.
Therefore there is nothing inherently wrong with a white-label, we just make sure we test them very robustly.  You will notice any white labels we list are usually over one year old for this exact reason.
Partially Manged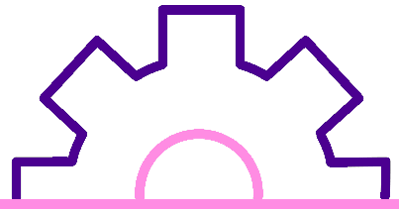 Partially managed sites are in the middle of an independent and a full white label.  The clue is in the name, some of the services, platform and games will come from a third party provider, but the brand itself will also manage aspects,; often payments, promotions and they will hold their own gambling license.
More investment is required for a partially managed site and so these tend to be more robust than a full white label.  They are still significantly cheaper to run in the early stages than an independent so you will find many new sites fit into this category.
You can generally find out if a brand is a full white label or not by looking at who holds the gambling license for a the site in question.
Our Criteria For Listing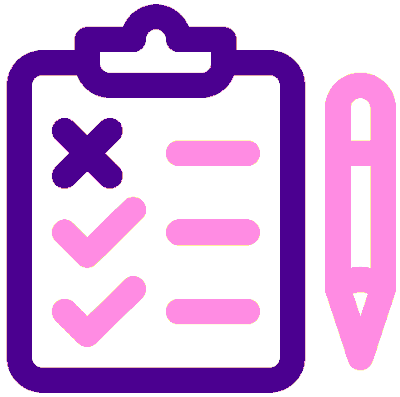 There is no absolute criteria for a brand to be listed, rather we test a range of aspects and play with these sites over a period of time to get a truly rounded feel for the qualities of a new site.
You probably wouldn't expect a brand new site to be perfect from the get-go and this is one reason that we don't list a site the instant it is launched, rather we need to take time to check that the company looks after players and delivers on its promises.
Below is a top ten list of the major attributes we look for before recommending a new site:
Software and Games – At the end of the day this is the most important thing for a gaming site.  We check that there is sufficient depth and variety to give users a reason to play with them.  We also look at the frequency of games, day and night, to check there are games to play when you want to play them.
Stake Range – Players come in all shapes and sizes so we check whether sites have games and stake limits to cover those than just want to spend pennies per ticket vs those that want to spend a lot more.
Limits, Payment and Processing – We check to make sure deposit and withdrawal limits are fair and encompassing, that payout limits are reasonable and that brands don't take an unnecessary time to process a withdrawal by holding it in a pending period for too long.
Welcome Offer – All sign up offers are tested to ensure they are fair and that they deliver on promises made.
Promotions and Loyalty – We play with sites over a period of months to check that they deliver for existing customers as well as new players.
Desktop and Mobile – Most new sites are 'mobile first', but that doesn't mean people don't still want to play on desktop, along with a whole host of other devices.  We therefore check the product on a range of screen sizes to make sure they work as they should do in all instances.
Wider Network and Community – Bingo is only fun when you have other people to play with, otherwise it doesn't work.  We make sure that rooms are sufficiently active and that the community and network is big enough to suit a range of users.
Other Products – Most bingo sites provide slots and side-games, some even offer full casino games and sports betting.  Therefore we look to see if all of the products, not just bingo, are good enough and more crucially that sites do not try to get you to gamble on things you don't want to.
Novel Features – Why sign up to a site if they are just like every other one?  We look for novel features and services that give customers reason to play.
Company and Solvency – You might have the best site in the world, but that isn't any good if they are closed a month later.  We therefore inspect the records of brand owners to see if they are serious about bingo or just want to make a quick buck.
Many new sites are launched by existing companies or networks (e.g. Grand Battery Holdings, Jumpman Gaming, etc), and when this happens we can often list sites quicker.  This is because we have already tested most of the systems in place behind the brands and can be more confident in the products. Sites from new companies or on new networks take us a little longer to list.
Owners, Networks and Software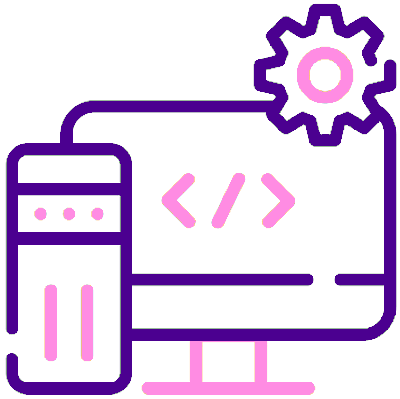 There are three aspects that define a bingo site; who owns them, what software package and therefore games they have and what network they run on.
Owners largely define the direction a brand goes in, what it looks like, who it targets and where the site is going to go.  Owners, however, are often not the service providers for a bingo site.
Most sites run on networks, this isn't only the games software (although confusingly networks and software's can sometimes have the same name), but rather a network of sites that inter-link.  Inter-linking sites share bingo rooms, promotions and other features that define how busy their games are, how often they run and the size of the prizes you can win.  You can read more about all the major networks in our bingo networks section.
The software provider is crucial as this defines the games you want to play.  If you play with say a Dragonfish site then you will be playing slightly different games compared to a Playech (Virtue Fusion) site.  It is important to note that just because two sites have the same software does not necessarily mean they are on the same network, i.e. they may have the same games but not the same bingo rooms.
In general bingo sites only have one software provider for their bingo games, but they may list lots of software providers on their site; this will be providers for the slot and casino games.
There are sites where the owner, network and software are all different, some where two of those are shared and a few where all three are run by the same company.  This might either be a complete independent that does everything for itself or a massive company that has lots of sites.
An example would be Grand Battery Holdings, these guys run a lot of sites, some that they own and some that are owned by others that they run on their behalf.  They have their own networks and also their own proprietary software, Dragonfish; you can see it can get quite complicated.
UK Gambling Law & Regulations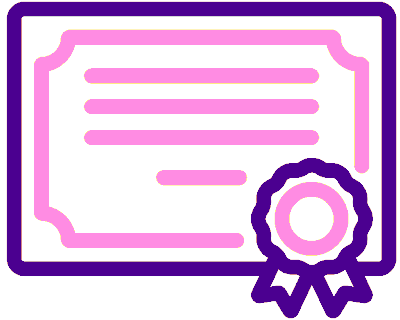 There is no market out there that is safer and better regulated than the UK.  This is therefore why all of the sites we list must have a UK license; although they will often accept players from lots of countries.
Playing bingo with a licensed site protects both you and the operator.  It ensures that sites have sufficient procedures in place to prevent underage gambling and the use of the industry for crime or fraud.  It makes sure that safe and responsible gambling is a priority and that if you have a complaint it is taken seriously.
The UK gambling commission has the power to heavily fine companies millions of pounds if they fail to meet their obligations and therefore you can be very confident about your security when playing with UK licensed sites.  Licensed sites will display their license, or a link to their license, in the footer of their pages.  It should look a little like the screenshot at the top of this section.  Alternatively if you are unsure you can search for the license of any brand with the UKGC.
In addition to this the Advertising Standards Authority (ASA) ensure that all adverts and promotions are fair and terms are reasonable.  They apply stringent Committees of Adverting Practice (CAP) guidelines to all gambling operators to ensure they are meeting their responsibilities to safe and fair gambling.