The current cost-of-living crisis is affecting people around the world. Following the massive destruction to businesses and economies by the COVID-19 pandemic which started in 2020 and the war that has broken out in Ukraine following Russia's invasion, the price of everyday items, materials and foods has increased, although the general salary level of people has not increased to counteract this. Some people may believe that this is something that is solely affecting the United Kingdom, but actually, many countries are reporting that they are experiencing a significant increase in the prices of food, fuel and housing.
This crisis is being blamed on a shortage of workers, as well as the aforementioned Russian invasion into Ukraine and the coronavirus pandemic. Naturally, this has led to some people choosing to cut back on certain things that could be considered as luxuries or non-essential items. In the United Kingdom, this has led to a decline in the sales of lottery tickets and lottery scratchcards. This may seem like it isn't an issue the issue, considering that Camelot (the current but outgoing operator of The National Lottery) recorded sales of over £8 billion for the 2021-22 financial year. Yet despite this being only the second time such a figure has been noted, it did mark a decline of £283.2 million on the sales from 2020-21, which stood at £8.3 billion.
Instant win scratchcards were noted as the most affected products from the operator in this sphere. Camelot said that this is due to the fact that there is "greater competition" when it comes to people's attention and spending habits at the moment. With COVID-19 restrictions being lifted entirely across the UK in recent months, economic uncertainty began to set in on people within the UK, and this has contributed to the obvious cutbacks.
A "Slight Bubble" on Scratchcards During the Pandemic Disappears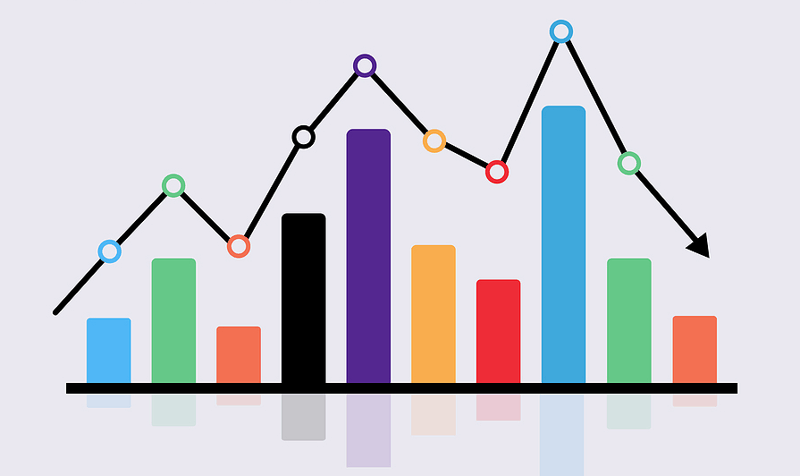 One piece of information that was highlighted by Nigel Railton, the chief executive of Camelot, was that scratchcard games had seen a "slight bubble" in the midst of the worldwide pandemic. However, that has since reversed and disappeared, leaving a very noticeable decline in sales of these products.
"Consumers tightened their belts", said Camelot, thanks to the cost-of-living crisis, which slowed down the recovery of products within retail stores. Of course, this is where scratchcards are purchased from, and The National Lottery has around 44,000 retailers in the United Kingdom, which are no longer receiving the same custom from people. "So scratchcards decreased by a couple of 100 million [pounds] in the year", said Railton.
"We do see that in an economic downturn, people have less spare cash and so they think twice about picking up scratch cards", said psychology lecturer at the University of Kent, Lazaros Gonidis. "But it's also true that other people might turn to gambling in the hope of improving their personal financial situation. It could be that they're doing this more online, rather than buying scratchcards in stores".
Yet fewer people also purchased EuroMillions tickets as a spontaneous add-on during the period between April 1, 2021 and March 31, 2022. This had an additional impact on sales figures relating to instant win games. Figures display that the number of rollovers relating to the EuroMillions had decreased in that timeframe, with 15 jackpots of more than £100 million being noted, as opposed to 22 in the previous year time period.
Even with the decline in sales that has been recorded, Railton spoke of the achievement for The National Lottery of sales over £8 billion for the second year in a row. "It's also testament to the resilient, innovative and responsive business model that we've put in place over the last few years", he said. He went on to highlight that Camelot remains definitively confident in its sales on draw-based games, which were able to hit £4.65 million during the 2021-22 period.
Is There an Issue in All Areas of Gambling?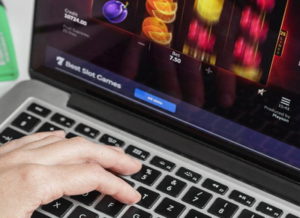 Despite the fact that The National Lottery has experienced declining sales figures, this is not quite the case when it comes to other forms of gambling in the UK. A survey commissioned by charity GamCare, has revealed that the cost-of-living crisis has had an effect on gamblers, but in completely the other way. Rather than getting them to lock up their funds, it says that players with gambling problems have relapsed from their recovery treatment and returned to the activity.
Helpline advisors reported that callers had been participating in gambling as a way of trying to make extra money to be able to cover their bills. More instances of people looking at gambling as a way to improve their circumstances have been reported, despite the fact that this route often makes things even worse on the money front.
Data from YouGov shows that almost half of the people surveyed expressed their worries over their current financial status. The figure is actually quite a lot higher in those who have reported losing a significant amount of money on gambling products. 61% of the group are worried or very worried about their finances.
Gamblers in general, but more specifically problem gamblers, are experiencing huge pressures because of the cost-of-living crisis affecting people around the world. It was also noted that high-risk trading, especially with cryptocurrencies, is becoming more prevalent amongst gamblers. A link between it and problem gambling has been revealed by the YouGov survey.
Back in March of this year, a survey found that 18% of gamblers in the United Kingdom said they would stop gambling altogether in the proceeding months, while an additional 32% said they would reduce their spend. Inflation was labelled as the reason behind this for the majority of the respondents.
Even though respondents to both of these surveys had said that the cost-of-living crisis had affected them in different ways, it stands out that some of them haven't actually turned away from gambling but are instead trying to use it to help cover the household bills and so on. Now there are concerns that a gambling crisis could be heading the UK's way if more people take the decision to gamble what spare money they may have in a bid to cover the general costs that come with everyday life.