One of the best known and best loved bingo networks on the internet, Cashcade has built up a sterling reputation over the years comprising of some of the biggest and best bingo brands around.
Although the name Cashcade might not mean anything to a lot of people, even people who play online bingo regularly, there is absolutely no doubt that they will have heard of at least a couple of brands which they have in their network, which is accountable for having a significant percentage of the online bingo market.
Historical Overview

Founded in 2000 which was basically right at the very beginning of the internet revolution and upon its launch of getminted.com, Cashcade has gone from strength to strength over the years and has become one of the most revered online bingo networks in the UK, due to the great brands that it has in its ever growing and highly impressive portfolio.
Its aim was to be the pioneer of 'free bingo', introducing the concept to the industry while also delivering online bingo to the mass market and convert as many players online as possible who had previously played in bingo halls, such as Mecca.
The UK based gaming marketing company witnessed steady growth in its first couple of years, though in 2002 it created a range of instant win games. Over the years which ensued, it grew considerably and hired well known celebrity model Katie Price (Jordan) and former footballer turned Hollywood actor Vinnie Jones to push the brand.
For the next seven years, the network grew considerably, establishing itself as a major force, investing in some of the best talent around to make sure that the assets that it had were able to always be in the most prominent position both commercially and also from an organic perspective.
Cashcade Acquired By Bwin
In 2009, the company became the subject of acquisition rumours, with a number of colossal iGaming firms understood to be weighing up their options and preparing bids. Following lengthy discussions, terms were finally agreed with Bwin Interactive Entertainment AG, which in 2011 after a March merger with Party Gaming PLC became bwin.party Digital Entertainment with Austrian Norbert Teufelberger continuing in his role of CEO having also been a co-founder of bwin.
Incidentally, Simon Collins, the previous CEO and co-founder of Cashcade (Patrick Southon being the fellow co-founder), stepped down, going into venture capital, while investing in relevant gaming companies, plus starting others, including Gaming Realms in 2018 (a post which he resigned in October 2019) which has the innovative Slingo brand under its umbrella which is an online, single and multiplayer game that combines both bingo and slots.
Bwin Acquired By GVC Holdings
After a perfectly smooth transition, under new owners Cashcade still continued on its path of upwards trajectory, still maintaining its previous and impressive momentum. In 2016 though, bwin.party Digital Entertainment was acquired by, arguably the largest gaming company in the world; GVC Holdings (after a competitive bidding process with 888 Holdings), who as of 2019 had in excess of 25 gaming brands as part of their wide ranging portfolio.
Having successfully steered the company to a considerably lucrative takeover with GVC paying £1.1 billion, Teufelberger was rewarded with the post of non-executive director of the GVC Holdings conglomerate following the takeover; a position that he held from February 2016 until February 2018.
Software That Powers The Cashcade Network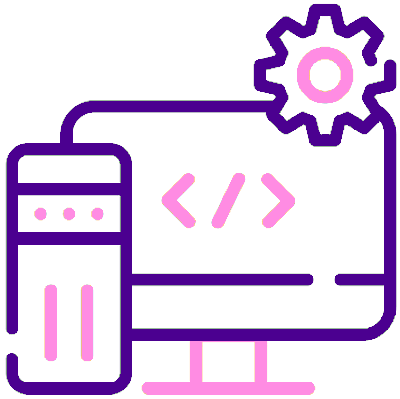 Software plays a very important part in the iGaming industry; indeed it is one of the most competitive market verticals. There are a wide variety of individual software companies, which are standalone, while some iGaming firms develop their own technology in house and use solely for themselves. Others meanwhile, lease their software to other gaming companies or networks.
It can be quite confusing to ascertain the hierarchical structure when it comes to understanding which software company that Cashcade use. Many different iGaming companies or marketing firms sometimes use software companies which are separate to them and as such, lease their technology which as a result is licenced.
What appears to be the case, is that the software which Cashcade use, falls under various ownership and as a result, this makes it considerably nebulous.
It appears that Gibraltar based company, Cassava Enterprises which according to certain sources has since become Virtual Global Digital Services Limited has control of the software that Cashcade use, however these appear to be part of the 888 Group as a subsidiary.
Dragonfish

On closer inspection, the actual name of the software is the better known Dragonfish technology which is the B2B arm of 888 Holdings, which appears to have a company called Bridgend Limited as a holding company.
Without any doubt though what is for sure is that the underlying technology that appears to power the Cashcade network is Dragonfish, which makes sense as to why their brands are so well revered.
Dragonfish makes it easier than ever for companies to use their bingo software and has a wide range of key benefits including a simple application which does not require you to download it.
Others features include:
75-ball and 90-ball bingo
Highly customisable, user-friendly interface,
100s of popular side games, including slots, table games and live dealer
Multi-currency depositing options
Fully certified and licensed for the UK regulated market
Over 300 experienced chat hosts
Massive jackpots, including prize pools shared across the bingo and casino network
Free bingo games
Excellent loyalty points programme
Bonus system integrated into application, including Registration bonus; Deposit bonus; Invite a Friend bonus; Loyalty points
Features include pre buy/ best card first, auto sorting and coverall jackpots amongst others
Dedicated affiliate program
Industry leading back office with advanced financial, risk management, support and chat hosting services for all our licensees, ensuring a smooth business operation.
The Dragonfish software looks after its own individual bingo network as well as powering other bingo networks, which can be confusing for anyone who is looking into this in more detail to try and get an understanding of the overall structure.
Arguably, what is one of the most important things about Dragonfish technology is that they are strictly 'mobile first' and as a result, ensure that all of their planning and development processes revolve around this, from a customer and user journey point of view.
With more and more players in the iGaming industry now preferring to play via their mobile, whether while they are on the move, such as commuting, or just in their homes, it appears that smartphones are now the leading device for the majority of the market and incidentally, this is no different with online bingo players.
In applying this approach to their product development roadmap, Dragonfish make sure that this strategy to develop an in house mobile solution to partners generates a significant increase in popularity of their products with B2C (Business to customer) users.
Bingo Brands in the Cashcade Network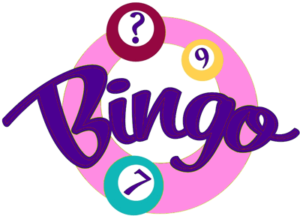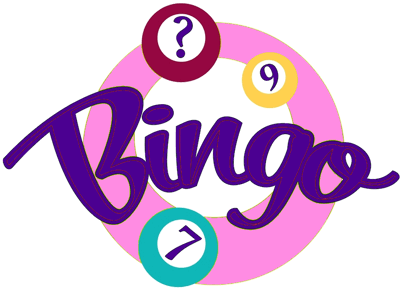 The Cashcade network is home to some of the most popular online bingo brands in the industry which have over the years become major players in the market. When considering the reputation of the Cashcade name in online bingo circles, it is hardly surprising that their bingo brands are some of the most well known and most advertised in the UK.
Let's take a look at some of the most popular online bingo brands that fall under the Cashcade purview!
Foxy Bingo
Undeniably the biggest brand in the Cashcade Network, Foxy Bingo has a solid reputation in the industry with co-founder and ex-CEO Collins once understood to have said: "We were delighted when Marketing Magazine reported the Foxy Bingo brand was top in its Adwatch column".
A considerable statement, if ever there was one, though this is backed up by the quality that the site provides its users. With 90 ball, 80 ball and 75 ball bingo games, it also has the much rarer 30 ball bingo games that players can enjoy at their leisure, as well as a nice medley of slots to provide some variation to the customer.
Also allowing customers to download one of the most intuitive bingo apps currently on the market which is available both in Android and iOS, this has one of the best user experiences in particular when it comes to navigation and practicality.
Cheeky Bingo

Another bingo brand which falls under the Cashcade umbrella, with its striking branding and vibrant aesthetics, it is easy to see why it is so attractive to a vast number of eager online bingo players.
Offering a wide variety of games, including 90 ball bingo, which is the most common that is played, there is also the 80 ball, 75 ball and even the rarer 30 ball version, with games every 30 minutes. With available stakes set at a two pence minimum, the games have a number of different bonuses that players can enjoy during each game, which range from hundreds to 10s of thousands, plus the usual jackpot amounts.
With a great VIP and loyalty program, Cheeky Bingo is able to secure a significant portion of the market who are able to reap the attractive rewards that the brand offers, such as exclusive games which have bigger jackpots, entry to free games and many more great freebies.
Licensing
As far as licensing goes, Cashcade is regulated by the GGC (Gibraltar Gaming Commissionaire), which runs their eye over all of the brands that the company operates.
However, their brands are also regulated by the UKGC (United Kingdom Gambling Commission), which is where there can be some confusion.