Originally called Daub Alderney Ltd, this company was initially created in 2008 and were the original owners of the hugely favourable and popular Wink Bingo and Posh Bingo sites.
Such was their massive success that they then sold both sites only a year later in 2009 to industry titan, 888 for a figure believed to be in the region of £600 million.
In the years which followed, the company appeared to go quiet, however, in the background, foundations were being laid and steps subsequently implemented to create a more sophisticated and advanced version including completely new software.
Now with in excess of eight bingo sites under their purview, these have gone from strength to strength since the company came back with a bang in 2012 and, as a result, are continuing to rise in popularity. In the same year, Daub Alderney Ltd merged with the Stride Gaming Group, based in nearby Jersey and soon started their gradual but highly effective ascendancy.
Stride gaming has since merged with the Rank Group meaning Daub Alderney Ltd are now part of the same group that run Mecca Bingo and Grosvensor Casino.  The Daub name has not been retired and the sites are run under Rank Interactive (Gibraltar) Limited (also known as "RIGL"), however, customers will still recognise the network as 'Daub' for a long time to come.
New Bingo Sites on the Daub Network
Please gamble responsibly: Gamstop.co.uk / begambleaware.org. Offers for new customers (18+) T&Cs apply.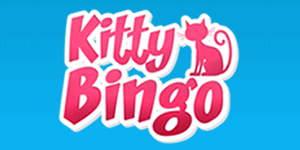 Bet £5, Get £25 Bingo Bonus
New players only, must enter code in Bingo Lobby, claim once only, min wager £5, real cash wagers on bingo only, valid 7 days, bonus & wins playable on Bingo (excl. BOB & BGT), 3xWR, T&Cs apply #ad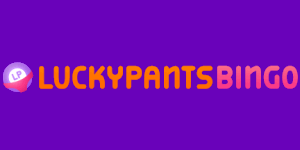 1st deposit only, must select in the cashier, claim only once, min dep £10, valid 7 days, £20 bingo bonus & wins payable on bingo (eclu. BOB & BGT), 4x WR, £10 slot bonus & wins payable on Gonzo's Quest Megaways only, 25x WR, £50 max convertible. #ad
Daub: Quality Over Quantity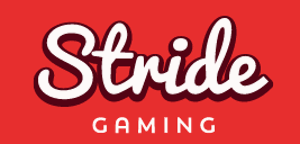 A bingo network with values based on offering a highly personal touch and striving to understand what their customers want from their online bingo experience, the one thing that Daub try and create is ultimate customer satisfaction by ensuring that there is an intimate gameplay experience.
As such, it is clear that their focus is firmly on passion, respect, collaboration and innovation helping to make sure that each product and service that they offer is of excellent quality.
While they do not have many online bingo platforms in their portfolio, the ones that they do have are of considerable calibre with a strong ethos on doing the small things right.
With the backing of the Stride Gaming Group, it has meant that they have been able to push more resources towards creating and developing products and services which are long lasting and sustainable, and, because of this, now have a 25 percent share of the UK online bingo market.
Key Company Details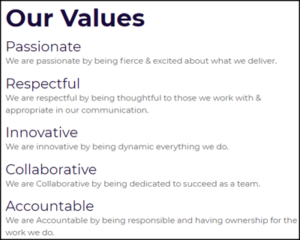 Comprising of a strong executive group which have amassed decades of industry experience between them and led by Chief Executive Officer, Zak Cronje who commands a significant amount of respect in the industry.
Backed up by a strong team in key, strategic positions, it is fair to say that Daub have a robust pedigree across the board and are perfectly positioned to be able to take on the industry heavyweights, if that is what it takes.
Priding themselves on being as agile as possible, the company has built a reputation for being able to move quickly when the occasion calls for it and this is based on the fact that, all of the key personnel are on the same page, despite that there is a significant number of them.
While the company do cover online bingo, they also have a portfolio of other services within the iGaming industry that they specialise in, as with most who operate in this niche; this also includes online casino and have a number of these to complement their online bingo sites.
Although this firm has achieved a number of landmarks throughout their history, it is clear to see that they have a lot of potential to expand their reach, not just across the UK, but also other regulated markets across Europe as well.
Main Features of the Daub Bingo Network

Most online bingo networks do have distinguishing features, or at least one or two unique selling points (USPs), which helps to differentiate themselves from their competition.
The Daub network is no different and it is hardly surprising that they have been able to carve out at least a number of small advantages in their niche.
Without a doubt where Daub sites are able to set themselves apart from others, is that they have a more intimate feel than other sites which is helped by the fact that there are less members that subsequently ensures that bingo rooms do not get too crowded and oversubscribed.
The best thing about this, is that there is a more community feel about their sites and they pride themselves on being able to provide the opportunity for their members to feel able to chat to other members, arrange games and even talk about bingo.
Players can enjoy a number of different games at sites which are included in the Daub network, including 75 ball bingo, 90 ball bingo, five line bingo, Swedish bingo and a whole host of speed bingo games, which add more variety to their offering.
While the types and varieties differ considerably within the Daub brand, the network does still offer some classic online bingo games with each of them having their own unique feel about them. With free bingo also available in each room, tickets are very reasonable starting at just one pence each.
Most of the Daub sites have chat features and also interesting blog sections which get considerable traction and create a number of talking points between members and as a result, this helps to add considerably towards the social element of the sites including the message that the Daub brand likes to convey.
As previously touched upon, the Daub network also has casino sites within its repertoire as well and these have a combination of popular slots, scratch cards and table games including baccarat, blackjack, roulette and poker; all with their differing varieties and also in some cases, Live Casino offerings. Due to each one ranging in popularity, it could at times mean that some jackpots are smaller than others.
The four Daub casino sites and brands include Magical Vegas, Lucky VIP Casino, Regal Wins plus Spin and Win with each one having their own distinctive theme and because of this, appealing to different sectors of the market.
Advantages of Daub Bingo Software
The Daub software has a number of great advantages that its sites and also numerous players benefit enormously from and as a result, this has contributed to the significant success that their sites have achieved.
These include:
Sophisticated Security
Being licensed by two of the most rigid regulators in the world of gambling; the UKGC (UK Gambling Commission) and the AGCC (Alderney Gambling Control Commission), this means that every site within the Daub network has to adhere to the strictest rules. This includes ensuring that they have software which can combat any threats to customer privacy and security.
Ultimate Mobile Compatibility
Designed and developed using the industry leading software coding language HTML5, this means that every product that Daub offers on all of their sites can also be equally accessed via tablets and mobile phones. As a result, mobile slots load supremely fast and are also tailored specifically to function superbly on touchscreens.
Supreme and Unmatched Bingo Products
Each bingo title that is powered by Daub Aldnerey is visually stunning and as a result boasts a superbly intuitive graphic user interface (GUI). It adds ultimately, to the player experience which are unique compared to most other bingo network sites. It is no wonder why Daub has in excess of 25 percent of the bingo market.
Disadvantages of Daub Bingo Software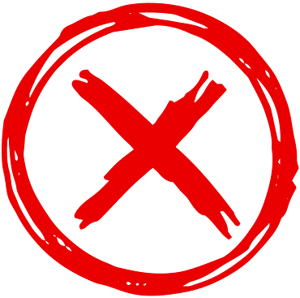 As with most products and services, if you can find good things about them, it also means, by law, there must be some drawbacks.
While Daub is very well respected for its software, it isn't perfect and there are a couple of irks, which are not impossible to iron out and, perhaps understandable
Game Choice is Limited
With the Daub software not being anywhere near as big as a major player such as Dragonfish, it means logically, that there aren't as many products in their portfolio, regardless of how good their quality is.
Limited Availability Compared to Some Brands
Despite the Daub Alderney online bingo network having 25 percent of the online bingo market, their products still aren't as widely available as the ones that other providers, such as Playtech advocate.
Daub Bingo Sites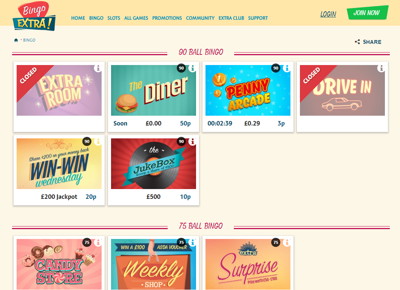 It goes without saying that the Daub network clearly has a number of popular bingo sites under their purview, with each one having their own unique qualities that their players find attractive.
Daub are highly bingo focused, which means the sites are principally designed for bingo, not as an add on to slots sites.
Let's take a look at what they have on offer.
Lucky Pants Bingo
A site which has roots going back to 2013, this is one which has considerably established itself from the crowd by making sure that it provides more than just the normal online bingo site. Giving players the ability to participate in both 75 ball bingo and 90 ball bingo there is also Turbo Bingo on offer as well as generous welcome bonuses.
Kitty Bingo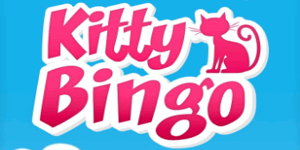 Comprising of 12 terrific bingo rooms, offering 75 ball bingo, 90 ball bingo and five line bingo, the proprietary software that this site is built on, means that the games cannot be found anywhere else. In addition there is also Turbo bingo and games start from as little as one pence.
Bingo Extra
With a sensational 17 bingo rooms on offer for players, it is fair to say that this online bingo offering really does have that little bit of something extra about it. With 75 ball bingo, 80 ball bingo and the more traditional 90 ball bingo on offer for players, as well as five line bingo and jackpot games, their ongoing special offers plus a generous VIP scheme make for one of the more exclusive bingo experiences.
Concluding Thoughts
It is fair to suggest that Daub are well respected within the online bingo sphere and because of this, it is no wonder why players are huge fans of their sites.
Perhaps what is most impressive is how they have been designed and developed, which is no doubt a factor that has been influenced by a scratch executive team who have decades of major experience in the industry. The feel that players experience on their sites is more of a special and intimate buzz, which allows them to also interact with other players via the online chat functions.
The Daub bingo network has all of the right foundations in place to build on its already quarter stake of the industry and they can easily go from strength to strength.