This bingo network at first glance would appear to be completely new, however, looks can be deceptive. Dig deeper and any serious online bingo buff will recognise quite a few brands in an instant.
The reason? Well, ElectraWorks was formerly Cozy Games until they were bought out by industry behemoth Entain Plc and reborn under? Yes, you got it, ElectraWorks.
Letting go of all but their most profitable brands, ElectraWorks have been busy growing the network back to its former glory with the aid, guidance and expertise of one of the most serial players in the online gambling industry.
New Bingo Sites on the ElectraWorks Network
Please gamble responsibly: Gamstop.co.uk / begambleaware.org. Offers for new customers (18+) T&Cs apply.
More ElectraWorks Sites
Cozy Games
Cozy Games were essentially the company that ElectraWorks are now, following the acquisition by Entain Plc (Previously know as GVC Holdings). They were founded in 2005 basing themselves in the Isle of Man and quickly grew in size and stature, really capitalising on the growth and popularity of online bingo in the UK market. Closely monitored by the UK Gambling Commission, they became a market leader, providing customers with highly innovative and content rich bingo games.
Created using industry-leading software and some of the most sophisticated security it subsequently meant that they had one of the most robust online bingo platforms in the marketplace. At their peak, they established somewhat of a reputation as a trendsetter, with only Dragonfish really in any position to compete with them and the quality of the number of customers they were able to attract was really testament to the high calibre of their network.
Cozy primarily ran white labels, brands owned by someone else who Cozy would operate on their behalf.  The new Electraworks network has largely moved away from this, offering services to in house brands and third party games to other providers, but not under their license.  Many of the former Cozy white labels have moved to Dragonfish and Jumpman.
Who Exactly Are Entain Plc?
If you have some kind of exposure to the online gambling industry, you may well have heard of this behemoth. Simply put they are an online gambling conglomerate and arguably the biggest in the industry. With in excess of 25 different brands under their control (including the firm Ladbrokes Coral and as such both brands, bwin, sportingbet, eurobet and many more, plus a handful of US companies), they have a significant global presence in the industry.
As you may have guessed, they are active in all aspects of online gambling including casino, sports and bingo across a wide range of markets around the world. With their acquisition of Cozy Games, this was one of many signs in recent years that the company was continuing to diversify their growing portfolio.
With gambling licenses in over 20 jurisdictions, Entain are a force to be reckoned with, especially considering that they have a workforce which exceeds 24,000 employees in 20 offices spread across five continents.
Not just an end product/B2C vehicle (Business-to-Business), their business model includes B2B (Business-to-Business) organisations designed to provide services to other gambling companies in the industry, while Entain also owns proprietary technology across all of its main verticals that it can leverage towards its own brands, sometimes reducing the need for them to use external software providers.
In the United States, Entain operates Roar Digital, which is a joint venture with MGM Resorts, which was created as a way of being able to make the most of opportunities presented to them by the evolution of the US online gambling market.
ElectraWorks Software
Following on from predecessor Cozy Games' reputation of having some of the best software in the industry, ElectraWorks have started as they mean to go on.
The software that they have in place for their customers means that they can enjoy hours of entertainment without any glitches. Let's take a look at some of the main highlights.
Bingo Games
One thing that ElectraWorks can be complimented on is that they have basically continued with the same bingo game formats that were so popular under the Cozy Games network, though in some cases have tweaked technical elements slightly to make them faster and more functional on mobile.
Their 90 ball, 80 ball and 75 ball bingo games that are available across their network are rich in features such as enticing bonuses like free spins on slots and entry into competitions. Because their brands are so well known as well, it means that there is a quite a large and collaborative community of online bingo fans who are all there for one thing; because they enjoy playing bingo!
What has also started to feature more prominently as touched on is the 30 ball bingo game, which is a rapid fire, more condensed version of the 75 ball format, but where the players have a much higher chance of winning. It has taken the online bingo community by storm and one of the reasons why it is gaining in popularity perhaps, is that players face off against the game itself and not other players.
Furthermore, for new players who just want to try online bingo out, some sites also have versions of free bingo available, where they can just play for fun until they get used to the format, before feeling confident enough to play for real money.
Slots and Table Games
Most of the big online bingo sites on the ElectraWorks network work with some of the most reputable software providers in the industry such as NetEnt and Microgaming to offer them some form of differentiation such as slots and table games.
In many cases, they are also able to combine each product by offering online bingo players free spins on a certain slot for progressing so far in a bingo game, so the opportunities for cross-promotion act as a great feature for the sites.
Live Casino
This is another highly popular product which has witnessed much success and, again, which most of the prominent bingo sites on the ElectraWorks network offer their players. More as a way of trying to keep them on their site if they want some kind of variation to bingo.
Live Casino has increased in player participation in recent years, mainly due to the fact that players can combine the real life casino experience with the convenience of their own surroundings.
Payment Providers
This has become all important in the online casino world and bingo sites have also capitalised on this. The vast majority of ElectraWorks sites offer some of the latest payment methods in the industry, including debit card (across a range of different banks) as well as the latest internet payment gateways such as PayPal, Neteller and Skrill (which adds another layer of security).
In addition, on the major brand sites such as Coral, players can also deposit using the unique and highly efficient Paybymobile method, where the sum gets added to their monthly phone bill.
There is also the Paysafecard option available for security conscious players which means that they can purchase this from any approved physical store or online retailer for their desired price, enter their voucher PIN when prompted and start gambling.
Customer Service
Having become considerably important in recent years, customer support helps to prop up many online gambling brands. Many of the online bingo sites on the ElectraWorks network feature the popular live chat function, while also having an email address, phone number, headquarter address and a comprehensive FAQs page on their sites.
Mobile Optimisation
In line with mobile play becoming increasingly popular over the last decade, with the vast majority of customers preferring to play using their handheld devices, bingo operators tend to commit substantial resources towards developing their mobile sites, or in some cases even specialised apps.
Customers on the ElectraWorks network can enjoy Android and iOS versions of their bingo sites, which are fully optimised and since moving across to ElectraWorks have been much improved to make them faster and more responsive.
Popular Brands On The ElectraWorks Network
While ElectraWorks let go of a number of brands following the GVC takeover of Cozy Games, there could still be more that they may release over the coming months based on a number of factors such as whether they decide that every site that they have are all inhouse.  However, let's take a look at the ones that they still do work with.
Coral Bingo
Perhaps unsurprisingly, Coral Bingo was one of the first ones to move under the ElectraWorks framework following the restructure and it has been a seamless transition. Customers at Coral Bingo benefit from a number of different advantages, not least of which top of the range software and unrivalled customer service.
With 75-ball, 80-ball and 90-ball bingo available, there is also the increasingly popular fast-paced 30-ball bingo across nine bingo rooms. In addition to this, customers can take advantage of the Friends bingo room which is licensed from Warner Bros Entertainment with an immersive image of the New York skyline greeting players, plus images of the cast themselves.
This fun attribute is a 90-ball bingo game which includes a further bonus version on the 'Central Perk Ticket', where you can call 'bingo' on any number on the ticket which wins you a bonus prize, with £75 on offer for getting a full house.
Being a big brand, there are a number of perks on offer, such as attractive sign up bonuses for new customers, as well as the Big Booster Bingo Room which offers significantly better prizes, while players can also download the dedicated app on both Android and iOS so that they can play more effectively, while on the move.
Lucky Ladies Bingo (Closed 27th August 2020)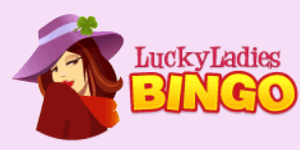 Another brand to come across from the Cozy Games network, this has a number of selling points for customers including eight different bingo rooms which all feature a range of 90 ball, 80 ball, 75 ball and 30 ball bingo games as well as a wide variety of different slots, table games and live casino from in excess of 20 different software providers.
Launched in 2015, it is perhaps surprising how fast it has taken Lucky Ladies Bingo to become so popular, however, thanks to clever branding and a solid business model, it is no surprise that Entain made the decision to retain this site under their purview.
Perhaps one of the most distinguishing features is their VIP scheme whereby players are rewarded with points based on their deposits, as well as being able to earn great rewards which helps to set it apart from many other online bingo brands.
This brand was closed in 2020 but is highly likely to reemerge on another network in the near future.
Ladbrokes Bingo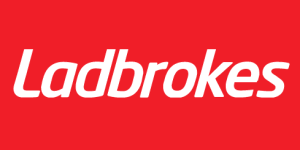 While Ladbrokes is arguably best known for its sportsbook offering, their bingo product also packs a punch. Following its move from the Virtue Fusion network over to ElectraWorks, they have undergone somewhat of a revamp including a considerable upgrade which has resulted in much better mobile functionality and also significantly faster load times.
With seven different bingo rooms available, there are certainly sites which have more, though brand loyal customers can find a good mix of 90 ball, 80 ball, 75 ball and 30 ball games available, as well as a special 90 ball bingo room which is open for players through the night and which acts as somewhat of a selling point.
This means that being such a big brand, players can expect round the clock customer support via a highly efficient live chat function which is arguably the best way of getting in touch and finding a solution quickly to any problems.
Being such a major brand, customers can also enjoy an array of major slots and table games from a wide range of reputable developers including Playtech, plus a Live Casino portal as well.
Main Advantages of the ElectraWorks network?
The beauty of the ElectraWorks bingo network is that although it is a new name in the industry, that is all it is. Potential customers will more than likely already be familiar with all of the brands that they have on their platform, which means that this recognition will act as a hook to entice them in.
Another is that they now have virtually unlimited resources which means that they can either add or develop more sites or commit investment towards making their current sites even better in line with customer feedback. This could include developing apps for those sites which do not have one or committing more towards customer support, whether this be in different languages to attract more customers globally or making their live chat functions 24 hours.
For new customers of bingo sites, knowing that there are going to be enough players to play against is an important factor. Being owned by Entain means that they have an almost unlimited database to cross-market to and this is undoubtedly a huge draw for future ElectraWorks players.
History of Entain PLC as a Gambling Business

Interestingly, the company was only founded in 2004 in Luxembourg, when they bought Casino Club and their shares were admitted onto the AIM (Alternative Investment Market), while their first sportsbook launched in 2007, though it soon became clear that they were essentially intending to operate almost as a venture capital company who specialised in buying gambling brands and making them better.
This was evidenced in 2009 when they secured the acquisition of Brazilian focused bingo and sportsbook company, Betboo. In 2013, the company announced the purchase of Australian heavyweight, Sportingbet.
While in the interim they had started and acquired other, more niche brands which have since grown considerably, in 2016, they followed their success up with the purchase of bwin.party Digital Entertainment PLC (owners of the bwin brand) which was seen as a major coup and which strengthened their position in the industry significantly.
Following a couple of years of consolidation and further growth, the company then completed the takeover of the recently merged Ladbrokes Coral in 2018 – a deal that was understood to be worth in excess of £4 billion and which transformed them practically overnight into one of the biggest listed online gambling businesses in the world.
This was a bit of a landmark year for the company, striking while the iron was hot, when they also bought Australian digital sports operation Neds International, as well as a 51 percent stake in Crystalbet, a company which is based in Georgia and which is one of the largest sports gambling brands in eastern Europe.
Now with the acquisition of Cozy Games which has subsequently become ElectraWorks, there is huge potential to grow one of the biggest online bingo networks in the world and there are considerable resources at their disposal to enable this to happen. There is no doubt that it will become a platform to watch in the future, especially considering the potential for future partnerships throughout the Entain business model.
Entain have come a long way in such a short space of time, with many other online gambling businesses having existed for decades, though this just shows the level of dedication, commitment and passion that has gone into building one of the most successful online gambling businesses in the world.
ElectraWorks Brands Under Entain Umbrella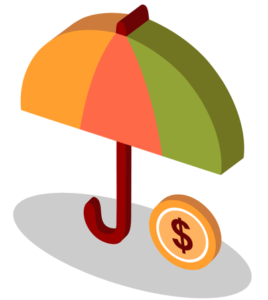 Following the creation of ElectraWorks and the almost transformation of them based on what they were under Cozy Games, after they axed a number of brands from their network, this does pose a potential theory of how the network may grow in the future.
At the moment, there is slight conflict considering that the Entain owned Gala bingo brand still runs off the Virtue Fusion network, something that Entain need to decide moving forward whether this will remain so. The fact is that Virtue Fusion are one of the major online bingo networks and subsequently work with many of the major brands' bingo offerings, including William Hill, Bet365 and PaddyPower.
There are a number of advantages for Gala moving over to ElectraWorks and although this may not happen (at least anytime soon), it is highly likely that it is something that Entain executives will have discussed at length.
With ElectraWorks very well capable of being able to cater for 90 ball bingo, 80 ball bingo and 30 ball bingo at the very least, they certainly have the foundations in place to be able to accommodate a robust online bingo brand such as Gala who have a considerable customer base.
Should Gala move across to ElectraWorks, this could definitely help to make things easier for Entain, having two of their brands cross-functioning. One of the biggest advantages, is that they could better and more efficiently track data because ultimately, they own the B2C (business-to-customer) brand and the B2B (business-to-business) brand, which means they would have access to better data analytics for each customer and also be able to track and monitor conversion rates.
In addition, it would mean that communication is improved and made more efficient due to the fact that each entity is under one business.
Furthermore, it could well potentially act as a magnet to attract other big names to join the ElectraWorks network. This might seem a strange suggestion considering that both brands are owned by the same business; it would make sense right?
Well not necessarily; at the end of the day, it is all about the bottom line and if Entain believe there are more financial benefits to Gala being part of Virtue Fusion then this is something that they may take advantage of for as long as possible, especially if it considerably impacts their end of year balance sheet.
This means that if the decision is made to move Gala under the ElectraWorks bingo network, then other big brands may just take this seriously, knowing that Entain believes that there it is more profitable to be under ElectraWorks than Virtue Fusion and that the former maybe has increased marketability.
Future of ElectraWorks as Entain Subsidiary?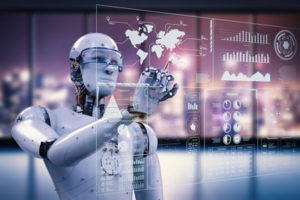 There are certainly plenty of positives to take out of the Entain acquisition of Cozy Games and consequent re-brand. What this means, especially for the company is that there is the potential for them to become one of the largest online bingo networks in the industry and crucially, they can take their time to make sure that they get their strategy right.
This is because they have an almost bottomless pit of resources available and they can use and allocate them how they see fit. Whether this includes potentially buying other bingo networks and moving their best performing brands under the ElectraWorks network or developing their own, new bingo brands in house, they clearly have many options available to them. Also, if they deem this to be of value, they could well see some of the bigger brands such as William Hill or Bet365 for example, move onto their platform, which would certainly be a major statement of intent and also a great compliment for ElectraWorks and Entain. No doubt this is a decision that would need a lot of thought.
As referred to, the biggest question is regarding Gala; evidence so far suggests they will be moved to ElectraWorks, though this is not going to happen overnight. It is often forgotten or not taken into account, is that players get frustrated when their favourite bingo brands move networks and this can often cause disillusionment and as such, in the  worst case scenario, they end up leaving.
Having already cornered the online casino and sportsbook market to a degree, Entain have the perfect platform in place to grow their online bingo offering considerably and challenge their competitors for top spot, even if that means buying them out.
Crucially, Entain takes Responsible Gambling very seriously and this is highlighted across all of their brands. Following recent changes in legislation, especially by the UKGC (UK Gambling Commission), there has been a considerable crackdown into gambling brands who flout these regulations. Ultimately, it is highly advisable that you do not gamble more than you can afford to lose and if you feel that you need advice or help, the majority of sites have resources that you can contact, such as GambleAware.
Overall, there is a huge amount of potential for the ElectraWorks online bingo network to grow considerably under Entain Plc, so it is just a matter of watching this space to see what happens in the future!