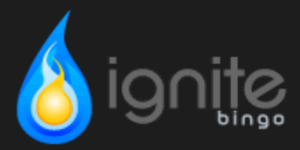 Launched in 2009, Ignite Bingo has strategically located offices in Gibraltar and Norwich (United Kingdom) and has a great standing in the world of online bingo. Operating as an affiliate marketing network of bingo sites, Ignite Bingo has established itself among the major players in the industry.
Previously known as Jet Media, Ignite Bingo is owned by Mandalay Media Group Ltd and has an impressive array of network sites which have become brands in their own right over the years.
This has seen the company become almost synonymous with bingo, even though it also offers online slots and casino to its ever increasing following of loyal players. Such a rapidly expanding fanbase is testament to the work that has been put in behind the scenes and also highlights just how far the company has come since re-branding their name.
New Bingo Sites on the Ignite Bingo Network
Please gamble responsibly: Gamstop.co.uk / begambleaware.org. Offers for new customers (18+) T&Cs apply.
Company Structure & the Early Years

Founded in 2000, Mandalay Media Group is the brainchild of two of the most revered and successful internet marketers of their generation within their particular niche; Norwich based Richard Skelhorn and Alex Holt.
From inception until 2008, the company had affiliate portals which they operated including Casino Choice and Bingo Social, which gradually started to build up in momentum and popularity over the years which ensued.
The focus of their Casino Choice offering was based on driving traffic to the world's largest internet and poker casino brands, which led to them building up a significant share in the market.
Perhaps one of the biggest advantages of Casino Choice is that they were one of the only casino portals who advertised on television, which proved to be a smart investment, due to the large volume of leads that they were able to generate.
In addition to this, they also owned a site called tournaments.com which meant that they could facilitate the ability for players and online gamers to create and join tournaments, which were played on the internet via their subscription based website. This ultimately proved to be a successful source of revenue.
As of 2009, Skelhorn and Holt both decided that Mandalay should expand its portfolio in order to further enhance their revenue generation and as such, a decision was made to naturally move into becoming a gaming operator and provider.
Launch of the Ignite Bingo Network

Later that year, after considerable research into the market and by popular demand, Mandalay set up their Ignite Bingo Network and as a result began to establish a number of promising bingo brands.
Their award winning Costa Bingo was formed, which was marketed as being the home of free bingo and at the time, the UKs biggest ever jackpot.
Now, Costa Bingo is a true online force in the UK, which attracts in excess of 10,000 unique players on a daily basis. The business model behind Costa Bingo when it launched, in order to differentiate itself in the marketplace, was based on the idea of providing numerous free bingo games, which led to an influx of interested players.
At the time, it was firmly regarded as the most successful launch of a bingo site to date, due to the fact that everything that they had in place was implemented with perfection. This solid foundation made sure that Costa Bingo literally went from nowhere to being a huge hit, in what seemed to be no time at all.
When Costa Bingo was first launched, Mandalay used Brigend Limited as software suppliers to power their platform and services, which catered comfortably for a number of bingo operators and bingo players.
While the Brigend software was highly customisable, it also incorporated Flash software, which eliminated the need for players to download this.
After initial success, Costa Bingo moved to the highly regarded Dragonfish software, which is heavyweight operator 888 Holdings Ltd's B2B (business to business) arm and is responsible for providing software to hundreds of online bingo halls.
The true beauty about the Dragonfish software is the fact that it is versatile which essentially allowed Costa Bingo to put its own unique spin on it and because of this, they were able to differentiate themselves from the rest of their competition with their own spin and features.
Burgeoning Growth
In 2010, off the back of much success of Costa Bingo, Ignite added to its network and further strengthened its reputation and standing in the industry.
As a consequence, Sin Bingo was launched and offered considerable winnings while it was also renowned for giving away strange memorabilia as well as musically focused prizes.
The site also benefited from using the highly advantageous Brigend Bingo software to power its games and as a result, shot to popularity in relatively no time at all.
Now, there are in excess of 25 Ignite Bingo network sites and brands under their umbrella after more than a decade, not only getting it right, but also going from strength to strength.
Software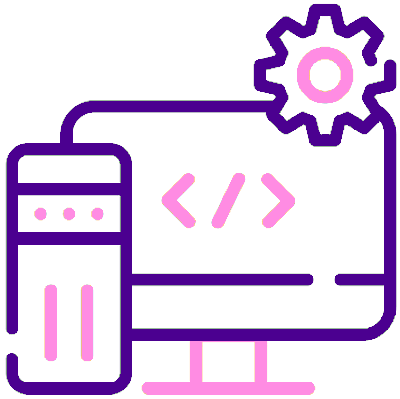 As touched upon, the vast majority of the Ignite Bingo network sites are run on the very reputable Brigend Bingo (part of the 888 Group) software, which also offers some Dragonfish (sister company) software capabilities as well.
While over the years, each software has run off different kinds of computer code, as different ones upgrade, Brigend is known to run off the highly versatile and multi functional Flash technology, which means players do not have to download anything.
One of the major advantages of the Brigend and Dragonfish software is that it has exceptionally quick load time speeds (assuming you have a WiFi connection), which has become very important for online bingo players.
Wide Range of Promotional Offers
Now a household name in the industry, Ignite Bingo can be recognised from the amount of network sites – even brands – that it has built up over the years.
This is often due to the considerable array of advertising and promotional activities that each site runs, which are usually unique, though designed and marketed in a way which attracts a significant volume of customers.
The majority of the Ignite Bingo sites have particularly distinctive branding, which makes for very easy promotional abilities which also provides clever tie ins, based on the names for creative marketing campaigns.
When it comes to customer acquisition, for a new site, Ignite Bingo has a strong database of actively interested bingo players, that they know can be marketed to without worrying about whether any marketing material will be well received or not.
This vast build up of contact details means that each site can also cleverly profile each player and target them with relevant offers, based on their playing history.
Examples of particularly creative promotional offers include on their Kingdom of Bingo brand site where players can join daily bingo games for just 1p to be in with a chance of winning a £13 weekly jackpot.
Their Monkey Bingo site incorporates the brand name into some of their promotions, by having a jungle theme which sets the tone for the games that they run on there.
Advantages of the Ignite Bingo Network
There are a number of great many advantages of the Ignite Bingo network; first and foremost being that they have a considerably long history in the industry, which as a company dates back to 2000 and then beyond that with their founders.
This has enabled them to steadily create a firm foundation, which over the ensuing years, they have gradually built on slowly but surely. What that means is, their reputation in the industry cannot be questioned and as a result, they are somewhat of an authority.
New customers to their network can relax knowing that they are playing on a site which has gone through a highly regimented build and is run on some of the most reliable software in the industry.
Website functionality is a huge part of the iGaming industry, in particular for mobile, due to the staggering amount of customers who use their mobile devices to engage in online gaming; in this instance, online bingo.
As such, which is also down to the company's expertise in the industry, each of their websites is thoroughly built and well designed so that there can be no doubt that they can continue to regard themselves with pride in the industry.
Disadvantages of the Ignite Bingo Network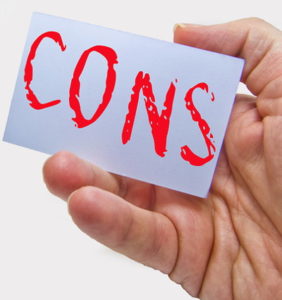 One current drawback, which could cause them to miss out on opportunities in the future, is that the brands aren't currently marketed to a US audience.
If this became the case, it would mean that they would be able to attract more players, offer more games and considerably increase their jackpots.
With gambling legislation in the US still a tentative subject, with some American states having legalised some forms of gambling, this is a topic that will more than likely be watched with interest moving forward.
Also, another disadvantage for some players, which Ignite Bingo no doubt have plans to work on, is that payouts for winnings can often take between 24 hours and five working days, depending on the size of the jackpot and the circumstances in which they are won.
Final Thoughts
Overall when it comes to the world of online bingo, there can be no argument that Ignite Bingo (and its parent company, Mandalay Media) doesn't know what it is doing.
As a result, there are very positive signs moving forward and they are in a great position right now as a company. Should they wish to expand and build their network out further, there is definite scope to do this and they can rest assured that they would be able to attract the players, through cross marketing from their other sites.