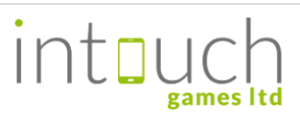 You might know the InTouch Gaming Network for their excellent slot games, but we are going to show you why this brand could be a good choice for your bingo gaming. There are plenty of quality online bingo networks out there, but InTouch Gaming Network should be factored into your options and we are going to explain exactly why.
We'll start this process by talking a bit about how InTouch Gaming Network grew to become the company behind some of the biggest brands in the international gaming sector. Then we will tell you exactly what kinds of bingo games you can expect to enjoy at InTouch Gaming Network's sites.
This means that we will introduce you to some of the software featured on these gaming platforms so you get an idea of how easy the sites are to use and what kinds of features like customer support and payment methods you can expect to enjoy. After this, we'll take a brief look at what kinds of promotions, bonuses and special offers you can find at an InTouch Gaming Network site.
We will conclude by talking about the advantages and disadvantages of using the InTouch Gaming Network bingo platform, and also let you know where you stand in regards to licensing and regulation. So take a look at our comprehensive guide to InTouch Gaming Network below.
License Suspended & Surrendered September 2023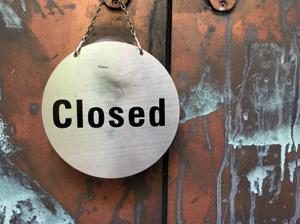 On September 1st 2023, the UKGC took the decision to suspend Intouch Games' license with immediate effect.
This was due to concerns around repeated anti money laundering checks, fair and transparent terms and practices, and reporting key events.
Following that news InTouch made the decision to surrender their license entirely in the UK.  This means that all sites are now closed to UK players and will not come back unless bought by another licensed operator.
This means all Intouch Games' casino sites are currently unavailable other than to withdraw funds. Customers can not sign up, deposit funds, or play games.
Sites will remain live until March 2024 to allow withdrawals of funds.  After this time any remaining customer funds can be requested directly by contacting customer support.  Skywind Group, the owners of InTouch, are not going out of business and are still active in other areas.  Therefore customer money should be safe.
This page will stay up for the time being, and will be updated when more news is available.
Introduction to the InTouch Gaming Network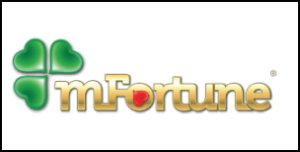 InTouch Gaming Network is one of the world's leading eGaming brands. It is thought that there are over five million players of InTouch Gaming Network sites in the UK alone, and the brand have won numerous accolades and awards for their achievements.
InTouch Gaming Network are based in Halesowen in the West Midlands of the UK, but they are a truly international brand with offices in Bucharest (Romania) and Taipei (Taiwan). The InTouch Gaming Network employs over 400 people and they operate five distinct mobile gaming brands that are enjoyed by well over 80,000 daily gamers
The story of InTouch Gaming Network began in 2001 when they actually started out as a physical slot machine maker. But with the coming of online technologies, the InTouch Gaming Network made the smart move into developing a new kind of mobile casino that featured roulette, poker, slots and blackjack in 2007.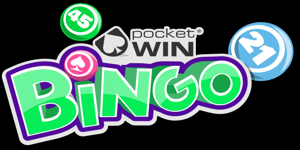 InTouch Gaming Network unveiled their first online bingo product in 2008. This was followed up by the unveiling of the InTouch Gaming Network customer services team in 2011 that was expanded into a 24/7 support feature. InTouch Gaming Network quickly became a leading figure in the eGaming industry as was recognised through the Product of the Year award at the 2012 EGR Operator Awards where they also won the Best Bingo Operator.
InTouch Gaming Network have kept growing throughout the years with 2016 seeing them moving to their current HQ in Halesowen and introducing their third casino brand, while the following year saw them open new offices in Taiwan.
As recently as 2018, InTouch Gaming Network won a WhichBingo award and even was given the Digital Business of the Year award in the Midland Tech awards. All of which points to a very bright future for InTouch Gaming Network and their online bingo sites.
What Bingo Games Do InTouch Have?
InTouch Gaming Network currently feature five excellent mobile gaming sites and these usually focus on slots and table games. However, we found that some of their sites have some great bingo gaming options that you should definitely try.
The brand's flagship site, mFortune has some of the best 90-ball online bingo games that you're likely to come across. But other sites like Mr Spin also have some great variants that can give you chance to win some substantial progressive bingo jackpots.
The fact that InTouch Gaming Network focus on 90-ball bingo shouldn't put you off using their sites. This is because 90-ball bingo routinely serves up the biggest prizes and all of the bingo rooms at InTouch Gaming Network are renowned for their fun atmosphere.
Is The Network Software Any Good?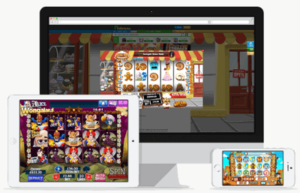 The fact that InTouch Gaming Network have won multiple awards for their bingo platforms should give you a good idea of what to expect from their sites. Their software has been specially developed to operate flawlessly on HTML for desktop and laptop computers.
InTouch Gaming Network were also one of the first networks to realise the potential of mobile gaming and so it's only fair that they have single native applications for Android and iOS smartphones and tablets. The brand have gone on record as stating that their games are supported on 99.99% of all devices which is a bold but accurate claim.
All of the InTouch Gaming Network bingo sites are packed with colour and fun animations. There's definitely a playful theme at the brand's gaming websites, and it is refreshing to find that they don't take themselves too seriously.
Despite this, we were glad that all of the InTouch Gaming Network sites featured language that was easy to understand so that you knew exactly how to play the bingo games and take advantage of any bonuses.
Most of the InTouch Gaming Network sites seem to follow the same format with login and register buttons featured in the header alongside a navigation bar that allows to access banking, promotions and account details. The footer of the InTouch Gaming Network sites will usually include helpful features like live chat customer support as well as further information regarding things like responsible gambling and the relevant licensing and regulation.
There are some online bingo platforms out there that seem to make things unnecessarily complicated. But all of the InTouch Gaming Network sites seemed to load quickly, look great and make it simple to get started on your online bingo gaming.
An overview of the Promotions and Bonuses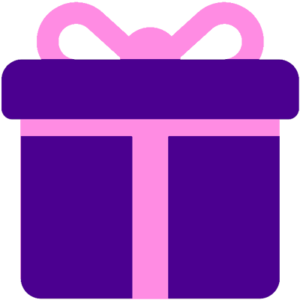 Like many other bingo networks, InTouch Gaming Network seem to understand that bonuses are one of the best ways to attract customers to sign up to their bingo sites. The brand appears to serve up an ever-changing selection of promotions for all of their sites and they all look to be decent ways to get a little extra for your bingo gaming.
We found that  InTouch Gaming Network actually offers new customers some great welcome bonus deals. These usually came in the form of matched deposit offers that give you a big boost on your opening deposit. But it didn't stop there, as they also seemed keen to throw in some extra slots spins on top of the standard bonus.
You might also find that InTouch Gaming Network also have some decent bonuses for existing customers. At a few of their sites we saw a refer-a-friend deal that gave you instant betting funds along with a 50% match of your friend's initial deposit – these kinds of bonuses invariably change on a monthly basis.
Other interesting promotions included some decent Game of the Month deals that contained special bonuses, as well as free giveaways on social media that could give you extra bonuses simply by following the brand's social media page.
We can't miss out on the fact that some of the InTouch Gaming Network sites even had weekly bingo prize draws that promised some truly staggering prizes to give you yet more reasons to try the brand's online bingo games. As a result, it seems that InTouch Gaming Network site's are great places to go if you want to get a little extra from your bingo gaming. Just remember that many of the bonuses featured at the platform might include some tricky wagering conditions, so be sure to read through all of the terms and conditions first.
The Best Bits of InTouch Gaming Network
There are so many reasons why you should choose to sign up to one of InTouch Gaming Network's bingo sites. The first thing to remember is that this is an award winning bingo network who are one of the most respected names in the online gambling industry. The fact that their sites are enjoyed by millions of gamers is a good indication of the quality that you should expect from the brand.
A quick look at any of the InTouch Gaming Network bingo sites instantly reveals that this is a brand who put their players first. The sites are all well designed and look good too. They make it easy to find the kind of bingo game that you are looking for, and other important features like live chat customer support are also just a few clicks away.
In terms of the actual bingo games, then it's clear that InTouch Gaming Network know what they are doing. They have an excellent range of bingo rooms that all seemed to be busy, and some of the jackpots were very generous. It proved to be remarkably simple to use their service to play bingo on a desktop computer or even a tablet or smartphone.
The fact that the InTouch Gaming Network sites are all licensed by the UK Gambling Commission should give you plenty of confidence, and we have to say that all of these sites had some of the best customer support that we've come across. Whether you needed help setting up your account or making your first withdrawal, the whole process seemed to be very efficient and friendly.
When it comes to bonuses and promotions it seems that InTouch Gaming Network aren't holding back. They've got a fantastic range of bonuses for new customers, and existing customers can also access a good range of promotions that can give you a little extra to play with.
Above all, InTouch Gaming Network have done an excellent job in putting together a top quality bingo gaming service. It's easy to see why they have become a market leader and we look forward to seeing where they go from here. So be sure to sign up to one of InTouch Gaming Network's sites, pick up a bonus and see what you can win.
Limitations of the Network & Bingo Games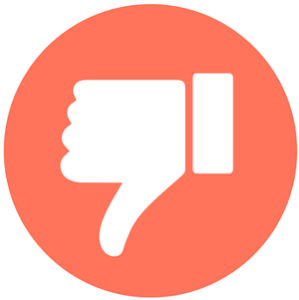 It's really hard to come up with any faults in the InTouch Gaming Network bingo platform. If you were really pushed then you could maybe criticise the fact that the brand seem to focus a little too much on the 90-ball variant of the game. A few of their rivals have found success in putting on a few more alternative bingo options, and we would like it if InTouch Gaming Network could do something similar in the future.
In addition to this, it's worth mentioning that quite a few of the InTouch Gaming Network bonuses and promotions had some seriously difficult wagering conditions. This isn't rare in the online gaming realm, but it once again illustrates how carefully you have to read the small print of these special offers.
The fact that InTouch Gaming Network only have a handful of bingo platforms might also cause some gamers to think about looking elsewhere. But it's hopefully just a fact that InTouch Gaming Network are more about the quality of their sites rather than the quantity.
All of these criticisms aren't serious enough to stop you signing up to any of the InTouch Gaming Network bingo sites. But it shows that there's still some room for improvement at even the best online bingo platforms.
Is The Network Fully Licensed & Regulated?
All of the InTouch Gaming Network's bingo sites are licensed by the UK Gambling Commission. This means that it is fully legal to play the sites' bingo games from the UK, and it also means that the brand are duty-bound to look after your deposits and personal details in a safe manner.
It's also nice to find that all of InTouch Gaming Network's sites are GamCare certified. This means that brand has taken all of the steps necessary to give you enough tools to keep your bingo gaming under control. This can be seen from the fact that the sites all contain separate sections that can identify and help you deal with any concerns about responsible gambling.