There are plenty of great online bingo networks out there in the highly engaging gambling industry, but we are going to show you how Live Bingo Network shapes up to the competition. Live Bingo Network currently features a strong selection of online bingo sites that all promise to give gamers fun bingo games with some surprisingly generous jackpots.
But, we want to go further than the hype to let you know who Live Bingo Network really are and how they became such a key player in the online bingo scene. As a result we will delve into the history of Live Bingo Network to see when they launched and who they are owned by.
From here, we will briefly outline the main pros and cons of signing up to a Live Bingo Network. This will be followed up by a more in-depth examination of the software used by the Live Bingo Network sites.
Everybody knows that bonuses are the best way to get more from your bingo bets, so we will give you a decent outline of what kinds of promotions and special offers you can expect to get from Live Bingo Network.
We will round up our review of Live Bingo Network by taking a look at their online security in regards to licensing, payment methods and so on. So if there is anything you want to know about Live Bingo Network, then be sure to keep reading.
New Bingo Sites on the Live Bingo Network
Please gamble responsibly: Gamstop.co.uk / begambleaware.org. Offers for new customers (18+) T&Cs apply.
Who Are Live Bingo Network?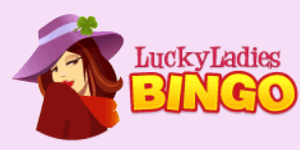 Live Bingo Network was launched way back in 2009 with the mission of helping users find and enjoy safe and fun games of online bingo. In the past decade, Live Bingo Network has grown in size and now features around a dozen high quality online bingo sites.
Although many of the sites featured on Live Bingo Network are relatively small, it's important to remember that this brand is growing fast. This has definitely been the case since 2013 when Live Bingo Network welcomed a huge amount of new customers and sites within their operations. This time period saw the brand adding sites like Aunty Acid Bingo, Bingo Hotpot, Naughty Bingo, New Look Bingo and Big Bucks Bingo to their portfolio.
Most gamers will probably go straight to a bingo site without really thinking about who owns and operates the platform. But it's always a good idea to do a little bit of research to make sure that you are dealing with a brand who can give their customers a safe and fair bingo gaming service. Thankfully, it looks like Live Bingo Network are a legitimate business who have all of the regulation necessary to help you enjoy winning big on their online bingo games.
Is Live Bingo Network a Market Leader?
Live Bingo Network are a respected platform in the online gambling realm, but it's fair to say that they are one of the smaller brands. This isn't to say that Live Bingo Network won't offer you a decent range of bingo sites and games, but it means that it is one of the more niche brands.
There's plenty to recommend going to a smaller brand like Live Bingo Network as you will know that you are getting a specialised service and won't just be treated like all customers who go to the bigger rivals.
Some of the promotions that are featured on the Live Bingo Network might not be quite as eye-catching as some of the larger platforms. But with a massive range of bingo variants courtesy of Cozy Games, then it's clear that you'll find plenty to enjoy at a Live Bingo Network site.
Above all, it's the fact that Live Bingo Network have put in so much effort into hosting a good choice of fun and friendly bingo sites that could be their appeal. From amusing options like Mummies Bingo and Scrummy Bingo to the more stylish New Look Bingo, there's something for everyone. Plus there's even the fun Honey Bees Bingo there to add a touch of sweetness to your bingo gaming action.
Why Should You Give The Network A Try?
If you are into bingo gaming, then you should find all of the sites at Live Bingo Network will meet your needs. We found that each site offered a good range of quality bingo games from Cozy Games who are one of the most respected gaming developers around.
There was a nice choice of well-designed sites to meet a variety of different tastes, and each site proved to be intuitive and simple to use. The range of bonuses was roughly on par with what you can find at rival brands' sites, and they could easily be used to get a little extra with your bingo gaming.
We should also mention that Live Bingo Network's sites all felt very safe and secure. The fact that their bingo games fall under the jurisdiction of the UK Gambling Commission should mean that you can enjoy legal online bingo gaming here, and you should also expect a fair and transparent online gambling experience.
Apart from the basic feel of each site, there wasn't too much to separate Live Bingo Network from the competition. Some people might wish to go to a larger bingo network, but we found that in the case of Live Bingo Network, small is sometimes beautiful.
Reasons To Give Live Bingo Network A Miss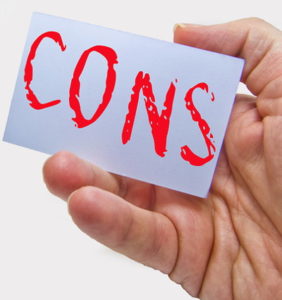 The fact that Live Bingo Network is one of the minor operators in the online bingo domain might have the potential to put some people off. This is especially true as some of the larger platforms are often able to put on bigger bonuses and have even more substantial jackpots than some of the ones that you can find at Live Bingo Network.
We also found that some of the customer support options at the Live Bingo Network could have been improved. Many rival brands have implemented some excellent customer service features like live chat and free telephone hotlines. But on our examination it seems that Live Bingo Network's sites might be lagging a little behind in this regard.
In addition to this, some of the websites did feel a little dated in terms of the graphics used. While some of the Live Bingo Network products might have felt OK five years ago, a few of their sites could benefit from a quick revamp.
What Bingo Software Does The Network Use?
Live Bingo Network is one of a handful of bingo platforms that exclusively use gaming software courtesy of Cozy Games. This is important for a number of reasons. Firstly, it means that you will get to enjoy a high-quality online bingo games that cover a good range of variants.
Secondly, it means that you will get a bingo gaming service that is licensed and registered in the Isle of Man which comes under the jurisdiction of the UK Gambling Commission. Finally, it's worth noting that all of Cozy Games' bingo software works faultlessly without any annoying glitches and it can help you focus on winning big.
The fact that Cozy Games' software is used across all of Live Bingo Network's sites might mean that the websites are in danger of looking a little formulaic. Thankfully, this definitely isn't the case as each site featured on the Live Bingo Network has its own look and feel. While the overall framework of each bingo site feels similar, this makes the websites easy to use and it allows you to concentrate on important tasks like playing bingo and claiming your bonuses.
Even the language used on each site is remarkably different and there's plenty of fun to be had in looking around to see which site is best-suited to your own particular tastes. But it's worth remembering that whether you are a Live Bingo Network site like Mummies Bingo or New Look Bingo, then you are probably going to encounter the same Cozy Games bingo games, and a similar range of bonuses and promotions.
A Look At The Bingo Variants On The Network
With a name like Live Bingo Network, you should have a pretty good idea of what to expect when you come to one of these brand's sites. Each website features an excellent array of bingo variants and there's something for everyone.
Most customers will probably come to one of these sites to play 90-ball, 85-ball or even 75-ball bingo, and there are plenty of options for these variants. However, it's the fact that Live Bingo Network have been quick to implement the ultra-fun 30-ball speed bingo that could mark this platform out from many other rivals.
Each of Live Bingo Network's sites will tend to feature a different number of bingo rooms. However, it's worth mentioning that we found that they all seemed to be populated by a healthy number of customers so that you can usually be sure of lots of competition and some decent prizes.
Although you will be focusing on the bingo gaming entertainment, you should also know that many of these sites serve up lots of other online gambling options. Expect to see lots of slots games, table games and even a few scratchcards on all Live Bingo Network sites. So that whether you are a complete bingo newbie, or have spent lots of time playing this classic game, there's a good chance that you will enjoy your stay at a Live Bingo Network site.
Does Live Bingo Network Offer Any Bonuses?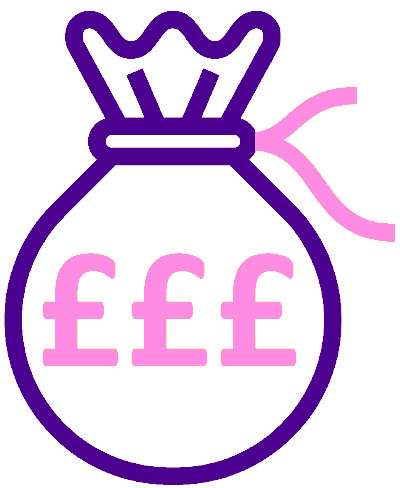 There's nothing like a decent bonus to really make your bingo gaming truly worthwhile. We were very pleased to find that Live Bingo Network have a pretty good track record of serving up some generous promotions across all of their bingo sites.
We've seen some of their sites put on some great no deposit offers that allow you to play all of their bingo games for free during the first seven days of using their site. Before you jump to try some of these no deposit special offers, it's worth remembering that they often have some tricky wagering conditions that must be bet before you can claim your extra winnings.
The same goes for all of the standard welcome bonuses featured at the bingo sites on Live Bingo Network. We saw plenty of very generous matched deposit bonuses for new customers that could double your initial deposits. This looked to be great deals, but upon investigating the bonus terms and conditions, we found that you would have to invest a lot of time and money to be able to truly benefit from these deals.
Many of the Live Bingo Network sites also served up some interesting daily giveaways and tournaments. As always, it's a good idea to check the small print before signing up to any of these deals. This isn't because Live Bingo Network are trying to trick you, as things like wagering conditions are fairly common practice across all reputable bingo platforms.
Is Live Bingo Network Safe Or A Scam?
Although Live Bingo Network might be one of the smaller online gaming platforms, there is no reason to think that they aren't going to take good care of your personal data and deposits. This is because their use of Cozy Games software means that their products fall under the jurisdiction of the UK Gambling Commission.
This will provide you with some of the highest levels of licensing and regulation around, and it should ensure that you will be fully protected. Just to let you know, it looks like all of the sites at Live Bingo Network are encrypted to keep your sensitive information safe, and they also provide some responsible gambling tools to help you keep your bingo gaming under control.
We should also mention the fact that Live Bingo Network only facilitate the most reliable payment methods. This means that you can safely make deposits and withdrawals with payment brands like MasterCard, Maestro and Visa, and you might also be able to add funds to your account with e-wallets such as Neteller and Skrill.