The Lucky Duck Network is a comprehensive iGaming solutions provider which has a vast number of services that it renders and subsequently relies upon as part of its burgeoning business.
Essentially, the Lucky Duck Network, is an all encompassing, highly strategic bingo and iGaming supplier that helps its clients to meet the most advantageous benefits for the clients that it serves in the most relevant manner that is best for their utmost and best business objectives.
As a result, over the years, since inception, Lucky Duck Network has helped to establish and rank itself as one of the most sought after and ultimately, well thought online bingo networks, not just in the UK, but also across Europe, evident based on the number of fans that loyally use their network of sites.
History and Overview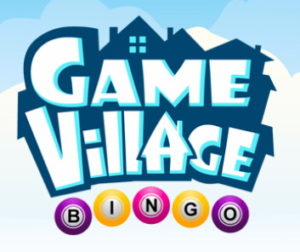 They say that in life, you make your own luck, and Lucky Duck Network has done just that by positioning itself as a market leader in the industry, through a series of clever strategies and tactics, not least achieved, by being able to put into practice a formula that is tried and tested in the groundworks of their discipline.
Licensed and regulated by the UKGC (United Kingdom Gambling Commission), the partners of the Lucky Duck Network are subsequently able to offer immediate and unrestricted access to the arguably unrivalled network of products that are ultimately provided to their customers.
When it comes to online bingo, it is fair to say that the Lucky Duck Network are more than equipped to deal with ever increasing high demands of the industry and as a result demonstrate this to full effect with the services that they provide to their customers.
The Lucky Duck Network has been established since its first site launch in the year 2007, from which Malta is its base, when it first came to pass that there was a need for a highly dedicated and sophisticated bingo supplier that was armed with a difference. Having realised that they could provide the online bingo world with a highly distinguishable and easily supplementary entertainment, though with a subtle difference, a promisingly distinctive, yet highly understandable and professional bingo network was born.
What sets the Lucky Duck Network apart is the fact that it is operating as more of a multi functional agency, which not only provides bingo products (and also online slots and casino as well), but also most of the other components which come attached to such an agency.
This includes such departmental aspects such as operational support, marketing, payment services, licensing, games and technology and mobile functionality and, as a result, this ensures that they are able to deliver a service which always exceeds the utmost expectations.
Software
The Lucky Duck Network is powered by the highly regarded Cozy Games Software provider which has a sterling reputation in the iGaming industry, based on its history of delivering exceptional results to its impressive list of clients in the space.
A considerable veteran in the market, it has every right to be able to position itself as one of the most reliable in the industry. As such, Cozy Games has actually built a particular niche for itself by being a specialist in the online bingo software industry.
Having founded in 2005, the software company is well aware of the many trials and tribulations that have faced the industry since then and because of this has found many ways to adapt to the multitude of challenges that have been presented to it, not least the financial crisis, where many iGaming businesses in the industry had to adapt accordingly.
Based in the Isle of Man, Cozy Games has a strong foothold in the world of iGaming and it would be foolish to suggest that there isn't anything that it doesn't know when it comes to supporting the world of online bingo.
Able to provide some of the most innovative, such as the feature enhancing bingo games that it proffers and market inspiring content currently on the market, there quite simply are no limits to what Cozy Games can achieve and this is exemplified through the Lucky Duck Network of games that it supports.
Without doubt a market leader, the hardware and software that Cozy Games is able to offer is indisputable and because of this they are well renowned in the industry.
Equipped with state of the art technology, it comes with a number of layers of security as well as having an ISO 9001 certified development centre, which means that it is a legitimate B2B (business to business) provider and passes stringent regulations. Due to this, players can rest assured that the games that they play on are the very latest and most respectable currently on the market.
Promotional Features
The Lucky Duck Network plays home to two highly renowned bingo websites, which have made a number of waves in the world of online bingo.
Game Village Bingo was first launched in 2007 and has since gone on to become one of the household names in the online bingo world. Where this sets itself apart from most of the other online bingo sites, is that players are able to almost immerse themselves into a fantasy/reality which in a way screams simulation.
Players are almost in their own little world of augmented virtuosity whereby they can choose to be drawn into a mythical mysticism that is unheard of in the world of online bingo, built around a digital village where you get to become the owner of a home.
It really is Sims meets online bingo, but on a much more surreal level and players really need to experience this to believe it. However, it is worth experiencing and yet it continues to attract many countless thousands of players on a weekly basis.
The Bingo Magix site is a significant player in the online bingo industry and can quite comfortably rank itself as one of the most distinguished in the online sphere. Having launched in 2008, their continuous allure is a product of being almost irresistible to new members with more than generous welcome bonuses, which have been up to 600 per cent.
With a particularly diverse amount of jackpots and monthly promotions as well as highly entertaining chat rooms, the Bingo Magix website is certainly well equipped to leave you more than spellbound. As such, the site now has a substantial amount of loyal players which visit and return on a weekly basis.
Both sites being able to offer their community of players 50 ball, 75 ball, 80 ball and 90 ball bingo games, there is definitely a plethora of choice for potential members wishing to find a memorable online bingo experience.
Good Points About The Lucky Duck Network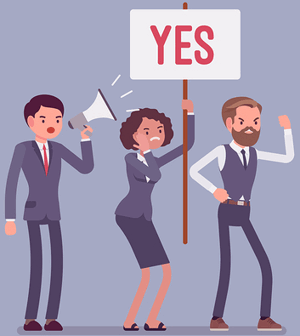 Due to the fact that the Lucky Duck Network doesn't only position itself as a bingo network, but almost a support system for other independent bingo and iGaming sites, by offering support across a number of categories such as marketing and operations, it really helps to set itself apart from its competition.
This enables it to equip itself to be in the best position possible to aid its sies in being able to deliver the best possible service that it can on a regular basis which helps to keep its standing among the most respected in the industry.
Of particular importance is the fact that it uses some of the most distinguished software in the industry which is not only designed to last, but also service some of the most popular websites.
Having been around since 2007, the Lucky Duck Network has a considerable knowledge of the online bingo industry and can adopt this to its practices in order to make its offering even better to potential new players,
As a result, this means there is plenty of scope for it to expand considerably due to the foothold that it already has. Because of this, there are a vast amount of cross marketing opportunities open to it in order to acquire new players.
Furthermore, Lucky Dick Network offers some of the most superior mobile technological formatting on the market and because of this, there is a considerable fan base for what they are able to offer on a mobile device across each of their sites, with much application dedicated to such development.
Bad Points About The Lucky Duck Network
Perhaps one of the major disadvantages of the Lucky Duck Network is that due to the fact that it is a little more than your average online bingo network, due to offering services that make it look like it is also operating as an agency, it can be hard for new players.
There is always the potential thinking that, for new players, they are not sure what they are getting themselves into, however if they are able to distinguish between and understand the company structure they can be sure that they will enjoy a highly illuminating experience on both of the sites.
The Verdict
It is hard to argue with the Lucky Duck Network when it comes to finding a place to really get to know the intricacies of online bingo, despite it having such a small network. However, it doesn't seem to let that put it off, which is backed up by the fact that it has such strong support behind it.
Should Lucky Duck Network have the inclination to launch more online bingo sites, they without a doubt have the ability and expertise to do so, but not only that – due to their name in the marketplace, they would easily be able to attract the players if such a thing did happen.