Launched in 1999, Virtue Fusion is an unrivalled heavyweight in the online bingo industry, so much so that in 2010 it was bought by arguably the best online gaming software provider in the iGaming industry; Playtech.
Now branded as "the largest bingo network in the industry", the entity comprises of over 60,000 players on a daily basis, on more than 100 possible skins across numerous sites. Quite simply, it is considered a true brand leader in the world of online bingo and as such, shouldn't be taken lightly in what it can offer its players, with in excess of an estimated £80m wagered on a monthly basis. There, after all is a reason why it attracts so many players on a daily basis.
New Bingo Sites on the Virtue Fusion Network
Please gamble responsibly: Gamstop.co.uk / begambleaware.org. Offers for new customers (18+) T&Cs apply.
Virtue Fusion Industry Heavyweight
Virtue Fusion in its own right is a king of its industry, even without Playtech's ownership, though from an online bingo perspective has always been primed to swallow up the market should it so wish. Even if it doesn't, the attraction is there from a role reversal standpoint with more and more players joining its network on a daily basis.
Hosting the vast majority of Playtech's bingo clients as well as the clients that it already had under its own purview, the Virtue Fusion network can consider itself a giant in the hall of online bingo fame. Responsible for powering sites across most of Europe in multiple territories, Virtue Fusion has almost an online stronghold of invulnerable bingo sites.
An award winning company, Virtue Fusion has won the crown of Best Online Bingo Innovation, Best Bingo Software and Bingo Supplier of the Year awards on multiple occasions and as a result, is well revered in the industry by its competitors.
History: Life Before Playtech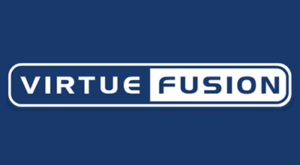 Virtue Fusion led what has been a successful transition into the digital world and with considerable ease as well. Identifying an opportunity to provide disgruntled traditional players who had become disillusioned with the bingo hall format, the company aimed to bring a completely new experience to the masses, even with the goal of acquiring players who were fresh to the game.
Founded just off Regent Street in London, in a small office, the company has really gone from strength to strength over the years as popularity has considerably increased. Beginning with a team of five which included founder Al Haig Thomas, they adopted the focus of developing software for the highly promising online gaming market, having identified a promising niche.
In 2010, the UK market had a backdrop that was worth in excess of half a billion pounds and Virtue Fusion had gradually capitalised on this over the years, building to become a 285 strong company in London, while also having expanded its reach to the Channel Islands.
In 2007, the company appointed a new CEO called Bob McCullogh who joined the firm in 2005 and the key reasons behind the subsequent and continued success of Virtue Fusion was because of fundamental decisions that were made around the time of his arrival.
"Focus was initially on soft games and bingo. In 2005, the company launched a mobile platform that was advertised on Orange World and Vodafone Live but still did not make a satisfactory return, so we piled all our resources into online bingo,"McCullogh had said at the time.
The emphasis then switched towards developing and supporting a platform which featured well over 50 games with the intent of making sure that they appealed to interested bingo players, both new and seasoned in terms of experience.
Virtue Fusion also implemented a full and slick back office solution in order to provide support whenever it was needed which further contributed to helping the company run smoothly.
Further developments and Advancement
The company also then introduced the implementation of a turnkey service suite, such as CRM (Customer Relationship Management) so they could better and more strategically target customers, anti fraud measures which helped to tighten online security and KYC (Know Your Customer) procedures which also contributed towards fraud prevention.
Furthermore, advancements in customer support, such as 24 hour live chat, ensured that customer enquiries could be dealt with promptly and efficiently, with each staff member receiving extensive training, followed by an exam, so that they could handle all customer complaints and queries in a highly professional manner.
Affiliate Marketing
Their were also fundamental improvements to their affiliate marketing strategy as well, which became a vital factor in helping the company grow their customer base further.
This was also at a time when affiliate marketing was still relatively unheard of and as a result there were huge opportunities available to savvy online marketers who understood the intricacies of the digital world, such as search engine optimisation and CPC (Cost Per Click) advertising, so that their website and products ultimately ended up in front of the right people – paying customers.
Landmark Moments
Such landmarks throughout the history of Virtue Fusion include developing the code for Gala in 2001, being awarded a gaming license in 2004 which also tied into launching with its first customer with Mecca that year as well, as well as signing a joint venture with NBGA (National Bingo Game Association) in 2006.
Furthermore, under the astute leadership of the particularly switched on McCullogh, the company doubled in size in relatively no time at all. The CEO listed the launch of the multi currency network launch in March 2009 as well as going live with Endemol's Deal or No Deal six months later as key wins since he arrived at the company.
At that particular time, McCullogh spoke highly of the technological advancements that the company had been able to achieve, naming them as considerable reasons for the successes since his arrival.
Speaking about its importance to the iGaming market, he said:
"The ever-improving speed and availability of broadband and increased power of personal computers is what allows us to continually develop products, while higher consumer sophistication and expectation keeps us on our toes,"

"New browser-based technologies help shape the way online bingo is provided to the player and will increasingly help to make mobile gaming feasible. Mobiles are increasingly more capable of delivering acceptable gaming experiences and connectivity issues that have plagued the industry are slowly abating," he continued.
It was interesting to note that even then, McCullogh had already recognised the importance of mobile and the huge effect that it would go on to have in the iGaming industry, yet realising that even though bingo was available on mobile handsets, until there was a firm network of players, this would not contribute any significant benefits.
Market Strategy
The strategy then was ongoing consolidation in the UK market as well as recognising the need from an important business and commercial growth perspective, to increase its presence in the European market which even then was responsible for contributing 30,000 players on a daily basis. This alone was helping to drive the bingo stakes well beyond €100,000,000 on a monthly basis.
Interestingly going on to talk about how relatively unaffected Virtue Fusion had been by the global financial crisis and the emphasis that had been put on governments to help alleviate debt with new revenue streams, McCullogh continued:
"Pressure from the European Commission on member states has accelerated the pace of change in gaming law in a number of countries, but the Commission has not been exerting force in isolation.

"The financial crisis that started in 2007 has increased government debt and with it the search for new revenue streams. Impending legislation to regulate online bingo in Italy, France and Germany will probably drive more players online as mainstream media can be adopted to acquire customers, further broadening the reach of the game."
European expansion was a strategy that had long been on McCullogh's mind, even before he made the step up into the board room and this was something that Virtue Fusion made a priority, even despite the difficulties that were presented.
"Apart from language, the major differences relate to government legislation and local cultures. As we have seen recently in France, state decisions can turn your strategy upside down. Alternatively, in Italy, the model appears to be one of profitable co-operation between business and government, providing a stable base from which businesses can progress," McCullogh had elaborated.

"Regional customers also play a significant part in the success of any venture and there's no underestimating the value of local knowledge and partnerships. However, once again it's necessary to tread carefully when choosing a local partner, as has been the experience of a number of notable companies in both Spain and Italy."
European expansion

In 2007, Virtue Fusion finally made the long awaited move into the European markets, particularly Scandinavia which had been identified as a highly promising territory of prime opportunity.
It was very interesting to note that McCullogh did not give too much away about how he thought the future may unfold even in 2010 which interestingly is when Playtech made their move.
"There are always new projects in the pipeline, without which we would not be able to continue our programme of development. The recent success of the Deal or No Deal game in partnership with Endemol has opened up a new element in the bingo market, and one we intend to exploit. Further branded products are planned, some of which will come to market very shortly," he said at the time.
Playtech and the Rise of a Giant

In 1999 a little known, albeit visionary 27 year old Israeli entrepreneur by the name of Teddy Sagi identified a gap in the market and right at the very beginning of the .com explosion. Timing was everything.
This was at a time when nearly every business was beginning to appear online and for Sagi, he noticed that to survive, the gambling industry simply had to make that shift.
Simply put, it was recognised that gambling companies would need software to run their websites and as a result, Playtech was launched. Despite many knockbacks for funding, Sagi was able to raise the capital needed to put together a team of some of the very best coders and mathematicians from around Europe to develop the software.
Partnership Grows
In the years that followed, Playtech secured lucrative partnerships with nearly every major online casino and gambling company in the world to supply their sites with the software that was needed in order for their businesses to run and function properly.
By constantly developing new products across multiple lines, Playtech began to diversify its offering, with not only casino software, but also sports and online bingo as well, when they realised that their could well be a considerable shift towards online with the introduction of the smoking ban at traditional brick and mortar bingo halls.
Having identified this development successfully, they were quick to market with their bingo technology and overnight almost became the single largest supplier of bingo software to the UK market, contributing a staggering 40 per cent share.
With award winning and cutting edge, market performing bingo software, there is no doubt that Playtech made a serious name for themselves in this niche, though they did not rest on their laurels.
Maintaining Number One Position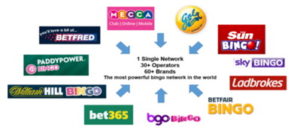 In order to stay number one in their market, they bought up their competition with a number of high profile acquisitions in the years that followed, the most notable being that of the giant Virtue Fusion in 2010 for £36 million. Latterly, this followed with ECM Systems in 2016 and the purchase of Eyecon one year later.
The acquisition of, especially Virtue Fusion took Playtech almost into the stratosphere and as such, the company gained the millions of players that had subsequently been under the Virtue Fusion umbrella.
Under Playtech ownership, Virtue Fusion was able to further expand their brand, knowing that they had vast resources to continue to build their network of bingo sites. Their platform also took on Playtech's own bingo clients which they used for their hosting abilities.
With over 20 licensees which include Betfred, Bet365 and Betfair; from this alone, Virtue Fusion was able to generate over £12.3 million in revenue during 2009, a figure which continued to increase considerably.
Specifics

The vast capacity of the Virtue Fusion network means that this is one of its major advantages. With in excess of 15,000 people able be active one their network sites at any one time, this means that highly lucrative jackpot games can be played as many times throughout the day, which as a result attracts significantly more visitors back to the site.
Also, due to the fact that the network runs off very sophisticated software, this means that it can run across a number of sites and as such generate considerable and sizeable jackpots.
Because of Playtech's ownership of Virtue Fusion as well as the company's dedication to customer experience, Virtue Fusion also benefits from some of the biggest bingo providers currently on the market.
It means that some of the major players on the market are able to effectively use its highly sought after services, such as bet365 Bingo and William Hill Bingo, as well as the more light hearted sites such as Mecca Bingo. This ensures that players are then able to have a diverse choice of different sites.
Mass Appeal
One of the great things about the Virtue Fusion network is that it has a multi lingual, multi currency network and as a result this has mass appeal to players in a number of countries all over the world.
Being completely unique, the platform was also the first of its kind to offer to bring mobile bingo to players which saw its popularity soar almost overnight, which brought in an influx of new players, who found that they preferred to play via their mobile phone devices.
This led to Virtual Fusion then operating as a stand alone, being able to offer linked up bingo rooms with industry leading graphics which consequently conveyed the feel and look of a genuine bingo hall.
As such, players were then able to gain access to giant jackpots in addition to being able to enjoy the unique promotions as well as a defining sense of rapport.
Software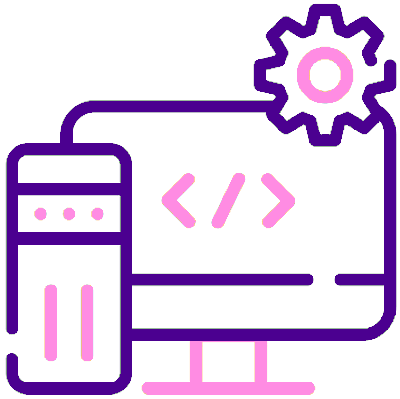 Arguably having some of the very best software on the market, Virtual Fusion benefits from Playtech's own in house and dedicated technology team who look after the development of products and also specific sites.
Utilising the highly customisable and tailored HTML5 software, Playtech is able to leverage this efficiently and, as such can be confident that what they provide works to full effect.
Omni-Channel Solution
By using an omni channel solution, Playtech are able to cover every single channel that they offer to their customers, which includes online, mobile and retail. While their retail exposure is growing significantly with a large majority of bingo halls across Ireland and the UK making use of the ECM System (acquired the company in 2016) platform and systems, this has become pivotal to the entire operation of retail bingo on a daily basis.
The systems are able to provide key facilities for main stage bingo, cash bingo, wide area linked gaming operations as well as front of house reporting. Also, a complete facility based around customer support is able to provide technical and repair services for all of the legacy products, which includes thousands of terminals and Electronic Bingo Terminals (EBTs).
In addition, Playtech also provides retail operations with the content software that is able to offer games across all of their terminals and handheld portfolio as well as in excess of 600 bingo and slot games, which is unrivalled in the industry.
Advanced Marketing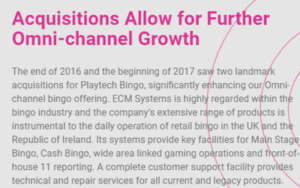 Their significant and diverse range of products and services also adds on to managing as much, or indeed, as little of a licensee's operation as they might want. Also, the end to end lifecycle bingo marketing team of gurus are able to offer all and every sort of marketing services, including CRM (Customer Relationship Management) through to VIP player handling, with the bingo network chat moderators being on hand to ensure that licensees' players are continuously happy.
Every Playtech bingo product that is used are supported by a robust and highly efficient award winning business intelligence driven IMS platform which enables each of their individual licensees to manage and control each and every kind of task whether that be an operation, transaction or bonus, including data analysis and tools geared towards player segmentation.
What this effectively means is that their customers are then able to properly and efficiently target, reward or create and send promotional campaigns to any category, group or individual (depending on how the fields have been named and which are used) player which in turn makes for some of the most effective customer acquisition and retention software in the online bingo industry.
Positives of the Playtech-Virtue Fusion Network
In acquiring Virtue Fusion, Playtech essentially created the largest online bingo network in the world, and as a result is able to connect millions of people across multiple platforms.
Such a reach means that players can rest assured that there a bigger jackpots on offer, based on the amount of interested members that will likely sign up to the games, something which can also be applied to other countries.
One of the major benefits of this network, is the incredibly powerful and sophisticated software that is on offer, built, developed and constantly maintained in house by a dedicated technology team.
Players are able to fully take advantage of some of the best graphics and user interface technology in the industry, with amazing interactive capabilities and gameplay features as well.
Negatives of the Playtech-Virtue Fusion Network
At times, because there are so many different sites under each umbrella, it can be hard for players to differentiate and identify whether they are playing on a Playtech site and unless they actually know for sure, it is something that they may not realise.
Also, unlike other bingo networks, Playtech isn't actually known for constantly releasing bingo games on a regular basis which can mean that players can often get disillusioned quite quickly.
Final word
Overall, the Playtech and Virtual Fusion bingo networks pack a punch when it comes to being able to deliver a comprehensive service and the quality of the gameplay cannot be questioned.
With unlimited potential for expansion, due to an almost bottomless pit of cash reserves, this network could become a serious titan in the online bingo world over the next few years.