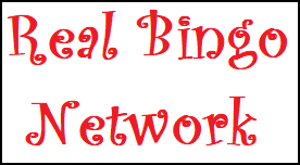 Welcome to our guide to Real Bingo Network. If you have ever wanted to know who this brand are and what they offer in terms of online bingo entertainment, then you are in the right place. This is because we will tell you everything you need to know about Real Bingo Network so that you can make an assured decision about whether you should sign up to one of their online bingo sites.
We'll start off our Real Bingo Network guide by telling you who the brand are, when they started operations, and how they grew to become a key player in the online bingo scene. We will follow this up by taking a look at the brand's software so that you can see what variants of online bingo they feature on their sites, along with what kinds of customer support you can expect, and what payment methods you might be able to use.
From here, we will examine the different kinds of bonuses and promotions that you might be able to access on Real Bingo Network, and see what kind of licensing the brand has in place. We will then finish off our overview of Real Bingo Network by going over the basic pros and cons so that you know exactly what you can expect to find should you sign up to one of their online bingo sites. So keep reading to see who Real Bingo Network really are.
New Bingo Sites on the Real Bingo Network
Please gamble responsibly: Gamstop.co.uk / begambleaware.org. Offers for new customers (18+) T&Cs apply.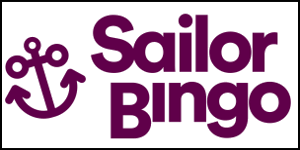 Spin The Wheel + 50 Spins
First time depositors only. Min deposit £10. Max offer: 4 Bingo Tickets to play BIG BANG) & 50 Pending Free Spins (Irish Luck, win cap of £1, wins are set at min £0). 1x Spin of the Sailor Wheel minigame. +46 Tickets to KACHING room. Pending Free Spins will be available once £5 of deposit funds have been wagered. Bingo Tickets/Free spins are valid for 7 days. All winnings are real money and cashable at any time. Valid until further notice. Country restrictions apply. UK only: deposit balance is available for withdrawal at any time. General withdrawal restrictions & full T&Cs apply #ad
Who Are Real Bingo Network?
Real Bingo Network are a UK-based company who aim to give customers a quick and easy way to play bingo games online. They were launched in January 2017, and have already earned plenty of acclaim for their no bingo bonus network, but more about that later.
It's fair to say that Real Bingo Network is one of the smaller brands in the online bingo industry. While they might not be rivalling some of the bigger networks out there, they have still built up a decent collection of bingo sites. Many of these names will be familiar to you as a result of their distinctive brand names and graphics, and they all have the Real Bingo Network stamp of quality.
Real Bingo Network are reportedly one of the fastest growing bingo networks in the UK, and given that they have only been around for a couple of years, it's going to be fascinating to see where they go from here.
The group of bingo sites who operate under the Real Bingo Network banner all have a similar feel, and it's clear that the brand has worked hard to make sure that they make a big splash in the fiercely competitive online bingo scene. So let's take a look at how Real Bingo Network could offer you a great way to play bingo online.
What Software Does Real Bingo Network Use?

All of the sites on the Real Bingo Network make use of Dragonfish software. Dragonfish are one of the leading software providers in the online bingo realm, and it's great to see how Real Bingo Network have made full use of their services.
This means that you should get access to a huge variety of bingo gaming options. These cover all of the standard 90-ball and 75-ball variants, but you might also come across some of the more unusual options. There are some sites out there that may offer a slightly more comprehensive range of bingo games, but the Real Bingo Network offer a broad service that's sure to meet the needs of most casual bingo fans.
Everything about the Dragonfish software feels professional, and their sites appear to be well-built and easy to use. They make it simple to sign up without too much stress, and it's nice to find how important features like making payments and contacting customer service can be done at just a couple of clicks.
There is plenty of fun to be had in the bingo rooms at Real Bingo Network. There usually seemed to be a good amount of people in the bingo rooms, and the potential jackpots and prizes on offer appeared to make all of the gaming worthwhile.
In terms of the games, there wasn't too much to separate Real Bingo Network sites from much of the competition. However, the sites featured at Real Bingo Network all have their own individual feel and look, and it's nice to be able to pick and choose a bingo site that looks good and feels right for your needs.
We really can't fault the use of Dragonfish software on the Real Bingo Network. While the sites all operate the same way underneath the graphics, there's enough of a difference here to keep things interesting as you wait to land that next elusive jackpot.
How Big is Real Bingo Network?
Real Bingo Network is a relatively new brand, and it's clear that they still have some way to go before they catch up with the big players in the online bingo scene. Despite Real Bingo Network's relatively small stature, they have gathered together a decent selection of online bingo sites.
This has helped to boost the Real Bingo Network profile significantly, and they have also implemented a few smart promotional moves to help them stand out from the pack. Many bingo gamers will tend to go to the larger networks in the belief that this will help them get a chance to get bigger jackpots.
But in our brief overview of the Real Bingo Network, we found that the jackpots on offer were all fairly substantial, and it never felt like you were compromised in terms of gaming options by visiting a smaller network. So while Real Bingo Network isn't yet one of the big players, it seems that they have everything they need to become a key player in the online bingo domain.
Does Real Bingo Network Have Any Promotions?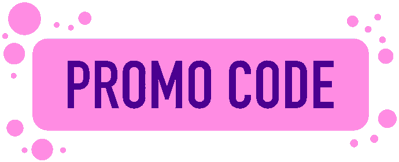 This is the area where Real Bingo Network differ from the competition. This is because the Real Bingo Network was launched in 2017 with the unusual concept of being a no bonus bingo site. This doesn't mean that the brand won't give you anything extra to wager with, as they seem to serve up free bingo tickets instead.
As a result, it means that you won't have to deal with any annoying wagering requirements, and can instead just look forward to getting your winnings paid in cash. It's a fairly unique selling point for Real Bingo Network, and there's nothing to suggest that they won't change their viewpoint on bonuses in the future.
This is because the majority of bingo fans will tend to pick an online bingo site based on the size of their welcome bonuses. Seeing a Real Bingo Network site being advertised as a 'no bonus bingo site' might initially cause some potential customers to go somewhere else.
However, the Real Bingo Network's policy of having no wagering conditions could work out to be a great deal. Anybody who has ever picked up a large bingo bonus will know that tough wagering conditions can often quickly work out to be a real nightmare. Having to wager the value of your bonus and deposit potentially dozens of times within a short period of time often means that you forfeit the bonus itself and it is the biggest cause of complaint for many online bingo fans.
But if you go to a Real Bingo Network site, then you will get to keep whatever you win. This is because the brand has lots of promotions that give away anything from free bingo tickets to daily free spins. All of which can be used to play on the sites' games and then whatever you win, you are free to withdraw immediately.
There are many reasons as to why Real Bingo Network may have chosen to follow this path. Perhaps the largest reason is the fact that online bingo bonuses are taxed in the brand's home country of the UK. Because of this, offering matched deposit bonuses tends to make little business sense, and so offering free bingo tickets and extra spins cleverly gets around this problem.
What's Good About Real Bingo Network?
If you sign up to a Real Bingo Network site, then you know that you will get to enjoy a good range of quality bingo games from a reputable gaming software developer. There are all of the standard 90-ball and 75-ball bingo variants that you would expect, plus a nice selection of alternative bingo options too.
All of the Real Bingo Network sites proved to be intuitive to use, and they all featured trustworthy payment methods as well as responsive customer support facilities. This is due to the fact that Real Bingo Network use Dragonfish's legendary gaming software that makes it remarkably simple to sign up, add funds and then play bingo with ease.
The fact that Real Bingo Network don't make you deal with wagering conditions with their free bingo tickets is a big plus point. This is a somewhat unusual approach, but it could easily give you plenty of extra funds to play with when you next want to play online bingo.
We should also highlight the fact that the Real Bingo Network sites are all fully licensed and regulated. This doesn't just make it legal to play bingo here from the UK, but it also means that you should get lots of protection should something go wrong.
The fact that all of the games on Real Bingo Network are independently tested by eCogra doesn't hurt either. So for a fun, easy and secure way to win big on online bingo games, be sure to give one of Real Bingo Network's sites a try.
What Could Be Better About Real Bingo Network?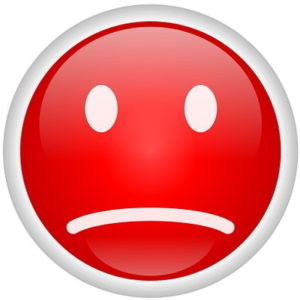 On the whole, the sites at Real Bingo Network look and feel very similar to many other online bingo sites. This means that Real Bingo Network might not stand too much out in a crowd, and we hope that they will do more to make a more unique offering in the future. That's not to say that any of their online bingo games are below par, but there could be a little more variation.
The brand's decision to forego any kind of bingo bonuses is a brave move. While most bingo gamers will welcome the fact that this means avoiding wagering condition, the fact that there aren't any matched deposit bonuses could lead some gamers to head elsewhere.
Nearly all bingo fans will know that a matched deposit bonus is one of the biggest reasons to sign up to a bingo site. The fact that you don't get any of these promotions at Real Bingo Network means that there's a good chance that your opening bingo win might not be too impressive.
Obviously, you can still earn some pretty good winnings with the Real Bingo Network free bingo tickets offer. But it's still unclear whether these are as good as a decent matched deposit bonus. Real Bingo Network might change their approach in the future, but if you are looking for a good standard bingo bonus, then you might have to look elsewhere.
Is Real Bingo Network Licensed?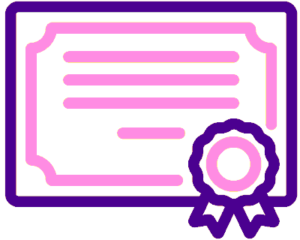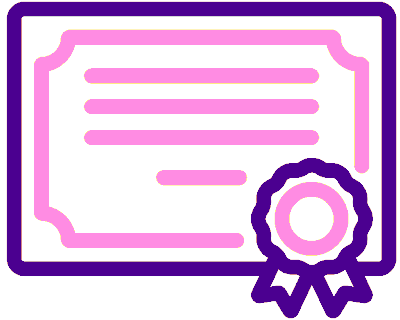 As the Real Bingo Network sites all run on the Dragonfish software, it means that their bingo games are legal to play in the UK. This is because the Dragonfish platform is licensed in several different jurisdictions, and they have that all important license from the UK Gambling Commission.
This means that you should get to enjoy some of the highest levels of customer protection currently available. We should also mention the fact that all Dragonfish sites on the Real Bingo Network are monitored by the eCogra organisation.
As a result of this, eCogra will independently test all of the games featured on the Real Bingo Network sites to make sure that they offer fair results that aren't tilted too much in the operator's favour. So for safe, legal and fair bingo gaming, be sure to sign up to a Real Bingo Network site.