It was on March 20 that British Prime Minister, Boris Johnson opted to make a speech regarding the lockdown in the United Kingdom. As part of that speech, he ordered that multiple different businesses close their doors in a bid to stop the spread of coronavirus, including bingo halls and bookies.
Pubs, restaurants and leisure centres were also ordered to close their doors "as soon as possible" to try and curb the spread of the virus. This has been the scenario with bingo halls across the world, though. Plans are in place for some of these locations to re-open, with Fort Worth, Texas suggesting that they were opening their doors on Friday, May 8.
On the 23rd June the Prime Minister announced that leisure businesses could reopen from the 4th July 2020, this includes bingo halls.  Some big companies, including Mecca, have announced they will be reopening 36 halls on the 4th July, Buzz bingo are reopening on Monday 6th with others to follow through the month.  Beacon announced they will start opening halls from Monday 6th July too.
We are still waiting to hear from Gala and others but we can assume they will want to reopen as close to that date as possible.  Halls will have to follow social distancing guidelines, which may prove a challenge, although that distance is now set at 1m instead of 2m and that should make things easier.  Guidance does still however say that 2m should be used where possible.
When and How Will Bingo Halls Reopen?
While it's currently unclear as to how bingo halls (and indeed, other businesses) will operate once they re-open, suggestions have been floating around about seating any potential players at least one metre apart. Granted, this isn't a difficult thing to do within most bingo halls, but do players really want that sort of setup?
Generally speaking, when people meet up in a bingo hall, they do so not just to play the game, but also to engage in a bit of a chat, too. Is this really such a possibility with being seated in such a way?
It's common for bingo halls to attract people from the older generation as well, who are considered to be most at risk from contracting the disease in a fatal way. There's the potential for some establishments to reduce the number of people they allow inside, though.
With regard to the aforementioned Fort Worth, suggestions have been put forward to admit a 25% ratio of people into the bingo halls. At the same time, gamers would be asked to wear masks and only one to two people would be seated at each of the tables. Another necessary process would see chairs, tables and counters be sanitised and cleaned frequently.
Issues surrounding use of daubers and other materials usually provided in halls may mean people have to bring their own, or will be given their own to keep.  There are also potential issues around the use of toilet facilities while maintaining distance as well as bar service.  There may be restrictions around the use of games cabinets often featured in bingo halls due to cross-contamination.
It is not known yet whether people will need to wear masks or whether some establishments may ask them to do so even if it is not general policy.
Halls may also have to pay more staff to ensure safe social distancing and with the prospect of reduced capacity it may prove difficult for some halls to afford this easily.  Other options that are possible include perspex screens between players.
Preparations For Re-Opening
Preparations to reopen bingo on the 4th of July began some time ago, but what we can expect on the long awaited day of opening is anyone's guess.
The government have now said that the 2 metre social distancing rule will be relaxed soon so there is a chance that players can sit closer together, perhaps two chairs apart or, as with poker, with Perspex glass between them.
At least that is how it is looking.
Two Metre Rule
The big brand bingo halls such as Mecca Bingo, Beacon Bingo and Gala Bingo have announced their preparations for reopening through social media accounts.
What we know is that each of these will be switching from glass to plastic for their drinking vessels and that chairs will now be positioned at least two metres apart.
Hand sanitizers are going to be plentiful going forward and will, it looks, be placed throughout the bingo clubs with patrons encouraged and expected to use them regularly.
From now on, cashiers will now be shielded behind Perspex screens and numbers will be restricted during busy times, while the walls will be covered in posters and social distancing restriction reminders.
Enhanced Cleaning Regime
A spokesman for Mecca Bingo said;
"We are encouraging all customers to use contactless payment wherever possible, but we will still accept cash.

We will have signage throughout the club to help direct you and some tables and slot machine may not be in use, but there will be signs to show which ones can be used.

There will be an enhanced cleaning regime in place with our team cleaning on the go with all touch points such as tables and machines cleaned.

To ensure social distancing within the club, there may be times when customers are asked to queue outside to respect this and we would recommend that people arrive in good time ahead of their preferred session."
The move comes after the UK government, wrongly or rightly, lowered its coronavirus alert level from four to three.
As for dabbers, no information has yet been released but, in the bigger halls at least, you would think that customers would be encouraged to purchase new ones on entry at the door, or given them for free.
Reopening Not Easy For All Bingo Companies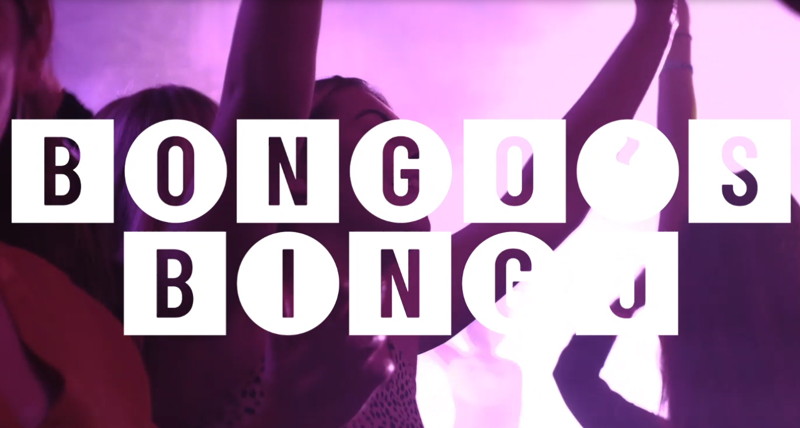 Traditional bingo halls tend to be large venues with big internal spaces, the clue is in the word 'hall'.  This will make implementing social distancing relatively easy compared to smaller premises like bookmaker shops.  The nature of bingo also means you don't need to sit or stand together to play, this is not true in the likes of a casino where players congregate around tables.
On balance, therefore, most bingo halls will have relatively little problem in reopening compared to most leisure businesses.  This is not true of all bingo companies however.
In recent years a new type of bingo has emerged that combines bingo with a nightclub rave, designed to attract younger audiences.  The biggest of these is Bongos Bingo, who host bingo around the country, often alcohol fueled and raucous with live music and a party atmosphere.
Bongos Bingo proved incredibly popular prior to lockdown, with most nights selling out in hours.  The nature of this type of bingo, however, makes maintaining social distancing near impossible in its current format.  This type of bingo will either need to change significantly or wait a while longer before returning.
Will People Want to Mix with Others in Bingo Halls?
There's little doubt that bingo halls provide some people with what could be considered a second family. After all, it's common to meet up with friends while there and sit at the same table during gameplay. But is that something that people will still want to do…at least, so swiftly after lockdown measures are reduced?
During lockdown, residents of some locations have been engaging in playing bingo via the Zoom app that has become popular recently. This is the case for residents of a retirement estate in Essex, UK where over half of the people living are over 75 years old. Potentially, these are the people who will want to stay away from land-based bingo halls once lockdown restrictions are lifted. So, maybe halls shouldn't expect such a huge upsurge in people looking to enter their premises again so soon.
On the other hand, staying indoors and at home has been difficult for many people who would previously go out and socialise with others. Bingo halls provided such opportunities to people before the virus outbreak, and the likelihood is that people will be wanting to return to that semblance of normality. It would be necessary to try and get a good balance in place, though.
When bingo halls do open in the coming weeks, it would most likely be better to expect things to improve on a steady basis. In the same instance, it would be a lot better for such establishments to ensure that stringent cleaning processes are in place to begin with, and that halls aren't filled to capacity.