If you've been playing bingo with Coral or Ladbrokes over the past few years you may have noticed that in early 2020 all of the bingo games and rooms changed along with the community of players.
This is because when Ladbrokes and Coral started offering online bingo they were independent brands.  Both sites, by coincidence, ran Virtue Fusion games on the VF Network (part of the Playtech Group).  Both brands had a long running partnership with Playtech and consequently a lot of players that use those sites to play Virtue Fusion games.
In 2016 Coral (who already own Gala) and Ladbrokes merged and then the following year the combined group was bought again by the mega gambling company GVC Holdings.  In 2017 GVC also acquired Cozy Games, a company that ran bingo sites, games and their own network since 2005.
The Cozy Games network was very different to Virtue Fusion, mainly providing bingo-only white labels with over 50 different brands contributing to the community.  Following the takeover by GVC Cozy Games began dropping most of their brands, many of which were picked up by rival networks such as Dragonfish and Jumpman.
In 2019 GVC dissolved the Cozy brand and moved the remaining most profitable sites, and gambling license, to a new subsidiary called ElectraWorks.  This in effect made ElectraWorks and in-house proprietary bingo game developer and network.
Logically (for GVC at least) they decided to move many of their own existing brands over to the new ElectraWorks network.  The biggest of which were Ladbrokes and Coral, who proceeded to ditch Virtue Fusion, changing all the games, rooms and the community as a whole overnight.
Why Did They Change Every Game & Room?
The issue is all of the games previously were developed by and belong to Playtech.  Without an agreement in place to license their games and network brands cannot provide any of the games.
The decision to migrate to the ElectraWorks network means all of the games and rooms are now provided by them, which means different games and themes.
Ultimately with bingo unless you are a specialist that develop your own games already you are reliant on a third party to provide those games.  This means when that third-party changes so does the whole bingo package that the site provides.
Bingo sites change network all of the time, but rarely do the biggest brands with the biggest communities choose to make such a move.
What Has Changed?
In terms of the basic game types not a lot has changed, you can still play 90-ball, 80-ball and 75-ball bingo on the new ElectraWorks network.  You can, in fact, now play 30-ball bingo (or speed bingo) that wasn't available previously, but 40-ball and 50-ball games are no longer available (although they may be added in future).
While the types may be similar the games themselves are now totally different in terms of how they look, ticket prices, prizes and the people you play against (from other sites in the network).
One of the biggest changes are the themed games, such as Deal or no Deal, which is no longer available as this is licensed to Playtech.  There are themed games with ElectraWorks, such as Friends, but no where near as many as on Virtue Fusion (although again this is likely to change).
Why Is Gala Still On Virtue Fusion?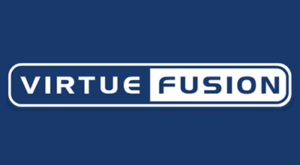 Coral and Ladbrokes are mostly known as bookmakers that offer bingo, i.e. it is not their primary product.  Gala, however, is a bingo brand and most of their customers are there to play bingo.  Therefore, the decision to move Gala over to ElectraWorks will take longer, but it is likely to happen at some point.
Gala have several exclusive themed bingo games that they run with Playtech, the best known are the TV drama themed games such as Coronation Street.  It is likely that GVC will not move Gala until these licenses have expired, possibly taking these themes with them and relaunching new ElectraWorks games under the same name.
Moving Gala is a far bigger risk for GVC as bingo is the primary product for the brand, although it does seem inevitable that it will move once they have developed the ElectraWorks network to a better level that could compete with the current Playtech games.
Are ElectraWorks Bingo Games Any Good?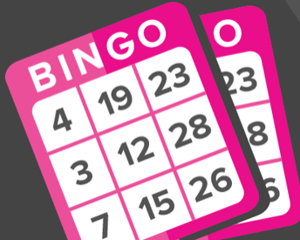 If you read bingo forums you will find many disgruntled people who are appalled by the fact that Coral and Ladbrokes have changed the games they know and love.
This doesn't necessarily mean the network is worse, but it is very different to the old one and change is not something many people adapt to easily.
ElectraWorks has its merits, especially 30-ball bingo, but it is by no means the complete product yet.  While at present it may not be as good as what they had before it is likely resources will be pumped into the bingo network over the next few years, which should produce unique games and more themes.
Ultimately GVC are hoping that by having their own bingo software and network that they will be able to tailor it more to their own brands.  Therefore, there is potential that eventually ElectraWorks games may be better and could make Coral Labdrokes and other GVC brands a bigger draw.
Of course, if you don't like the new games there are fortunately still around 20 sites that run Virtue Fusion games, which you can read about on our Playtech network page.