Here at New Bingo Sites we love bingo. We live it, breathe it and of course; play it. A lot. But we are sensible and we think about each other and make sure that playing it doesn't turn into an unhealthy habit.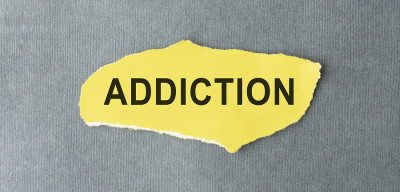 People become addicted to things. Gambling being one of them.  Certainly one that can cause some of the utmost distress and pain to the player's life and their friends and families lives.
All bingo website's must provide players with options and support to control playing habits to ensure they don't get out of hand. They all need to provide players with avenues to find extra support.
This article explains the current charities, groups, organisations available, providing you with a summary of how they support and the approach they take. It may be that you are looking for yourself or a friend. Hopefully this will provide some useful information so that you can do to the right place and get the right help for any gambling addiction issues fast.
GAMSTOP

Gamstop are probably the most well known support service for controlling gambling that players know is getting out of hand.
Every single licensed bingo site in Britain is a member of GAMSTOP.  Its very straight forward system. You provide them with your details these being you address, postcode, date of birth, mobile number and email address and they add you to a database that prevents you from entering any of the sites. You choose the amount of time you wish to exclude yourself. This being 6 months, 1 year or 5 years.
Your GAMSTOP account will be activated within 24 hours of registering.
Do People Actually Use GAMSTOP?
Yes, they absolutely do.  Up to September 2021, GAMSTOP report they had over 218,000 registered people with their scheme. Most of these opting for a 5 year exclusion, around 58% of people registered.
Approximately 70% of GAMSTOP account holders are men and 30% women.
Could Someone Register Me With GAMSTOP Without My Consent?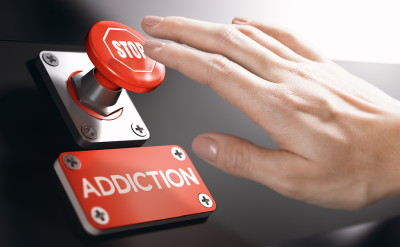 In theory, yes you could register someone else with GAMSTOP if you know a lot of information about them. But the crucial thing with registering someone else is you need access to the main email that you use. Once you provide that email, GAMSTOP send a verification email. Its not that easy.
You would probably need to know all of their previous addresses (because people can set up lots of different bingo accounts using old addresses) you would need to let them know all email addresses (again addicted players are likely to have a number of email addresses in use).
However, would it not be kinder to let them know first that you are concerned and think GAMSTOP might help?  Ultimately if there is a problem the person needs to want to stop, acting on their behalf could actually end up having the opposite effect.
What If I Change My Mind Once I have Registered With GAMSTOP?
As part of their safety protocols, once you have registered and selected the exclusion period, then nothing can be done until that period has expired.
This is really the only way it can work to support vulnerable players. Once the period has expired then you need to contact them to ask for the ban to be lifted.
Will I Get All Of My Account Balance Funds Back Once I Register?
No, you will not get all of you account balances paid back into your account automatically. GAMSTOP don't hold this responsibility. We actually think this should happen automatically.
But it's not a system they have in place. You would need to contact all of the websites you have banned yourself from that you use and request a withdrawal.  If at all possible it would be advisable to withdraw any balances you have before registering with GAMSTOP.
What Do People Say About GAMSTOP?
We have taken a quick look at TRUTPILOT, who are a fairly respected reviewing website for just about anything. Interesting GAMSTOP are slated on there. There seems to be a real problem for people that want to return to being able to use their chosen gambling sites once their self exclusion period has come to an end. Some that have asked to re-self exclude again and had issues with this.
Some of the gambling websites themselves continue to exclude players – so you almost have a two step approach to being able to begin playing again.
Despite these issues, a lot of the reviews are positive. Citing that GAMSTOP has been a 'lifesaver' and really has helped people get their lives back on track and abolishing gambling from their lives.
Conclusion
This really is the incredible hulk of the support world. Its simple, fast and long term. Although think hard before activating an account because there is no U-turn opportunity. No cooling off period – you are locked out. Some people need that hard and fast approach. For some, this may cause extra problems.
GamCare
Founded in 1997, GamGare provides advice and support for those with gambling problems and those affected by gambling addictions and problems.
They are more like a signposting charitable company that provides suggestions for support.
Free Telephone Help Line
Initially you can contact GamCare to speak to a specially trained advisor. They are there to listen to you concerns. Their lines are open 24 hours a day, all year round. Calls are free to: 0808 8020 133.
GamCare Chat Rooms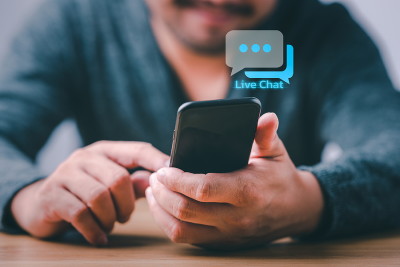 You can create a GamCare online account and access their chat room that is run by specially trained advisors. In these more open forums, you can see others experiences and challenges.
General Chatroom: Everyday at 8pm. Also 1pm on Fridays, Saturdays, Sundays and bank holidays.
Family and friends affected by gambling harms: Last Tuesday of every month at 7pm (Next: 29th November).
Women's Chatroom: First Thursday of every month at 7pm (Next: 1st December)
GamCare Support Via WhatsApp And Messenger
If you prefer to use WhatsApp or Facebook Messenger, you can access the helpline using this applications.
GameChange Online Course
You can apply to complete a GamCare online course. You can complete it at your own pace within an eight week period. There are a number of modules that are designed to help you to address your issues. This being an approach that you take the lead with.
You are assigned a GamCare practitioner if you need further advise or help accessing the course.
Prior to being enrolled on the course, GamCare complete a short 20 minute screening on your needs to be certain the course is right for your needs.
Conclusion
GamCare are a charity and they work to prevent people really harming their own and families lives through gambling addiciton.
They are very useful first port of call if you have concerns about your own problems or those of a friends or family member. The focus is on self-help and discussion initially.
Gamblers Anonymous
Born from the chance meeting between two men in the USA in the late 1950's who began to talk about how their lives had been turned upside down through gambling addiction.
They continued to meet as part of their ongoing self therapy however extended these meetings to support others. In the mid 1960's the Gamblers Anonymous group was brought to the UK.
Forum Face To Face Meetings
Gamblers Anonymous support people in group meetings, held at local halls or anywhere suitable within towns and communities.
There will be a group leader and people are welcomed to join. There is no expectation that you have to talk or share; you can go along and simply listen to others experiences.
Types Of Meetings
Gamblers Anonymous have a selection of meetings which will hopefully cover all peoples needs:
Main Meetings – These meetings are where compulsive gamblers sit together and help each other through the difficulties of compulsive gambling. There are no counsellors or professionals, just compulsive gamblers.
Mixed Meetings – These meetings are the same as main meetings, but family members and friends are welcome.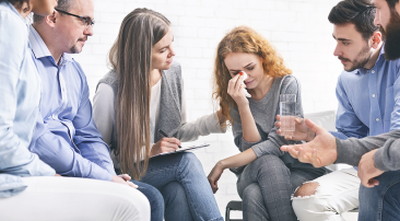 Newcomers Meetings – These meetings are ideal if you are new to stopping gambling. They are the same as main meetings, but more focussed towards newcomers.
Steps Meetings – These meetings are better-suited for those who have abstained from gambling for some time. They are focussed on the Twelve Steps of Recovery.
Women-Preferred Meetings – Any compulsive gambler may attend these meetings, but they are more suitable for women.
Open Meetings – Most Groups hold at least one open meeting each year. These are where compulsive gamblers gather with their friends and families to receive recognition for abstaining from gambling for a number of years. These are fantastic, emotional meetings, not to be missed.
Gam-Anon Meetings – These meetings are specifically for the friends and families of compulsive gamblers.
How Do I Find Where A Meeting Is Being Held?
On their website, you can do a search using your postcode or by enabling location services. There are many meetings available across the UK that meet during evenings on a weekly basis.
Conclusion
Attending a meeting face to face takes real effort for some. Being able to fit this into your life with other commitments. This is very different to doing online courses or talking over the phone. However there is definitely an anonymity promise involved which means that you don't share others stories and experiences beyond the group.
By attending one of these meetings you are likely to form bonds with others experiencing similar issues which can be very healing and useful for recovery.
Gamblers Anonymous might be a good fit for those that are well on the way to acting on the difficulties encountered from gambling harms.
BeGambleAware
BeGambleAware provide live chat function for online users and a freephone helpline open from 8.00am until midnight, seven days a week.
There number is: 0808 8020 133.
They are actually linked with GamCare, therefore offering the same service as them.
Self Assessment Tests
On there website they have a few quick self assessment tests that you can complete to give you opportunities to think about the amount of money you are spending on gambling and to support yourself to consider if you might have a problem with your gambling.
National Gambling Treatment Service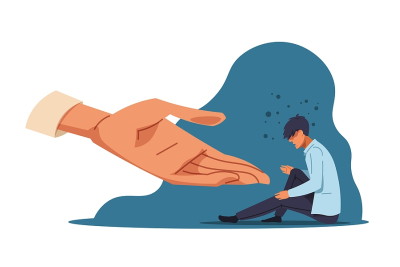 Be Gamble Aware provide information on the National Gambling Treatment Service.
Often your GP can refer you for specific support through this service.
There are a number of programs that run across the UK, groups, counselling through to residential rehabilitation support services.
Conclusion
Gamble Aware is more of a umbrella organisation that links up with many other smaller charities and organisations across the county.
Their services are available through contacting their help line. It may be that you are signposted to an entirely different organisation or support charity based on your location in the country.