To say this is a particularly small bingo network would be an understatement.
The Bingo Stars Network comprises of just two bingo properties; Bingo Hollywood which was launched first and its subsequent sister entity called Big Tease Bingo that followed not long after.
New Bingo Sites on the Bingo Stars Network
Please gamble responsibly: Gamstop.co.uk / begambleaware.org. Offers for new customers (18+) T&Cs apply.
Bingo Hollywood

The Bingo Hollywood site is Bingo Stars Network's maiden asset, launched in 2010 with the goal of bringing some panache to the online bingo world, comprising of all of the ingredients that players could probably expect from a Hollywood themed site.
Despite popular belief to the contrary, Bingo Hollywood doesn't herald from Los Angeles, however, it is easy to understand why people may come to that assumption, with a bingo site of box office credentials.
With the glitzy and glamorous website aesthetics, it is easy to see why Bingo Hollywood is such a popular destination for online enthusiasts of the game to visit.
Also, Bingo Hollywood wasn't just built as a sole bingo site. The Bingo Stars Network decided to differentiate their offering in order to attract more players and this as a result has also helped with new and alternative marketing opportunities over the years as well.
Big Tease Bingo

The Big Tease Bingo site was launched in 2017 with the intention of having a retro appeal in order to bring in customers that had a soft spot for the vintage era and as a result, the aesthetics of their site resembled a cartoon layout.
This has made for a big win when it comes to branding the website, with the Bingo Stars Network, able to really maximise the potential due to the eye catching and vibrant nature of the dazzling colour scheme.
Licensed and regulated by the Gibraltar Betting and Gaming Association (GBGA) and the Government of Gibraltar as well as the United Kingdom Gambling Commission (UKGC), this is one site that the Bingo Stars Network have definitely put the appropriate steps of legitimacy into to ensure their players are well protected.
While Big Tease Bingo is a Bingo Stars Network site, it could actually be accused of being marketed as being in the Dragonfish (an 888 Group technology arm) network, due to the fact that it runs off Dragonfish software.
Software

Both of the Bingo Stars Network website's are run off the highly reliable and reputable Dragonfish software, which is a B2B technology arm of iGaming operator behemoth 888 Group who have a considerable portfolio of companies under their purview.
This software is widely used within the gaming world because clients know that it can deliver very good results, due to the fact that a considerable have been spent on developing it by a huge name within the industry.
Benefits of Dragonfish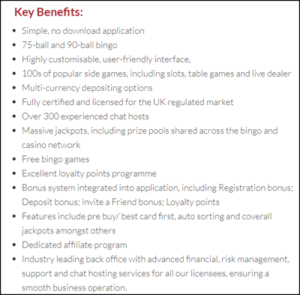 What this software does well is allow for customisation and one of the main reasons for this is that Flash is integrated into its functional technology. The true beauty of Flash is that players benefit from the cross browser compatibility, which means that players can switch seamlessly between mobile and desktop for their gameplay at their convenience.
There is also superb interactivity, which makes the website graphics and the user interface that much more better and sharper, while also having near to superior handling of video, audio and animation technology. This is a big factor in iGaming and an element which was quickly adopted by the bingo market in a bid by websites to really stand out from each other.
What makes the Flash technology stand out for Dragonfish, is that players do not need to download this separately as a plugin, because it is already implemented in their own licensed technology.
It is one of the reasons that makes Dragonfish websites so attractive to players which is something that Bingo Stars Network were keen to capitalise on and will likely continue to do so as they release more potential sites to their burgeoning network.
Dragonfish software is particularly evident with the Bingo Stars Network sites, based on the amount of flexibility that is available, especially from an interactivity point of view. Bingo Hollywood is certainly a beneficiary of this feature and even if played on mobile is just as impressive.
Promotional Activity and Opportunities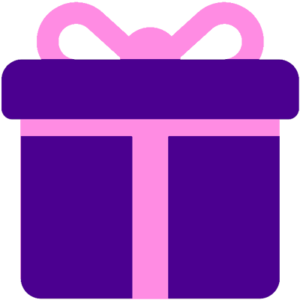 Both Bingo Stars Network sites have engaged in a number of promotional campaigns over the years, while there is potential for much more in years to come.
Such promotions have included free bingo games or reload games across both sites, welcome offers, daily jackpots and even birthday bonuses for signed up members as a loyalty perk.
Furthermore, when they launched their second site which was Big Tease Bingo, Bingo Stars Network were in a great position to be able to ensure that they could attract a considerable pool of new players, thanks to having Bingo Hollywood already established.
What this meant, was that they knew that they already had very interested and active players in their database to whom they could market a new site to, such as a number of intuitive cross promotional campaigns.
Also, due to the fact that Bingo Hollywood has other offerings as well, such as slots and casino games, it means that they have been able to merge market in order to attract new players to either of their products. For example, offering free spins on slots when you as a player sign up to a bingo game, or a free game of bingo when you deposit to play online casino.
Advantages of the Bingo Stars Network
One of the good things about the Bingo Stars Network, is that they have been around since the launch of their first site which was Bingo Hollywood in 2010. They left it seven years before launching their second, which shows that they have a great understanding of the industry and as a result have a good and insightful instinct when to launch a new site.
Also, both sites use the highly efficient and respected Dragonfish software, which is a heavyweight in the iGaming world. This means that their sites are seamless across both desktop and mobile, while the high quality interactivity that the software provides enables for an exciting bingo experience for players.
Furthermore, both sites feature both 70 ball and 90 ball bingo rooms and games, with multiple offers and promotions on offer for their players to take advantage of.
Disadvantages of the Bingo Stars Network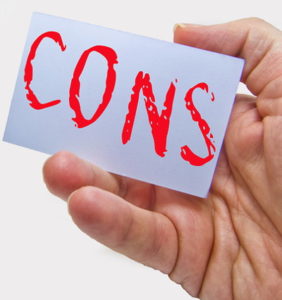 One of the biggest advantages, especially for dedicated and serious players within the Bingo Stars Network, is that there are limited payment options available for players.
While both sites accept most major credit cards, they only have PayPal as the other payment option.
Also, it is perhaps slightly disappointing that they only have two websites and properties as their network, which, considering they launched in 2010 perhaps doesn't demonstrate much ambition.
Final word
While there is perhaps a big opportunity for Bingo Stars Network to really capitalise in this industry, thanks to the growth of online Bingo over the years, it does at the moment look unlikely with only two sites under their umbrella.
They are however, very well run and have a great blueprint to follow, should they wish to add more properties to their bow and, as a result, there could well be some interesting movements over the coming years.