As we see a change to the horizon of the city or town centre due to many people choosing to shop online, life style changes and businesses working more remotely, we see even more bingo halls close for good. Sadly, most towns in the UK will have a building that was once a cinema, theatre or bingo hall just sat empty.
A Quick History Of The Decline Of The Bingo Hall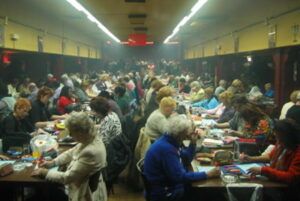 If we take a whistle stop tour through the history of the bingo hall, the first impact on closures was in the 1990s. With the introduction of The National Lottery, people had their eyes opened to a different type of bingo game. This being a similar bingo type game being played in the comfort of their own homes and with a chance to win money.
People held the attitude that they could pay less to play the lottery but be in with a chance to win larger sums of money. Less people went to the bingo hall, therefore the prize pots shrank and it became a vicious circle forcing bingo hall operators to close.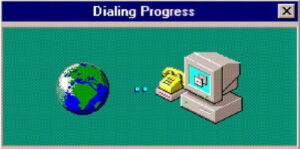 In the 2000's we saw a swift introduction to online bingo with many people at first having a PC or lap top in the home. The internet exploded and with it opportunities to start doing more things online rather than face to face.
Then of course the beginning of the smart phone movement making the internet available all of the time. Oh what was it like before having a smart phone?!
Typical bingo players started curiously logging on to see what all the fuss was about, then holding bingo accounts and exploring bingo options more frequently online. Online bingo is significantly easier to access than making a journey to a bingo hall.
In the mid 2000's the introduction of the smoking ban saw people not want to go out play bingo and have to nip out for a cigarette mid bingo game. Interestingly many player habits at the time meant that when having a cigarette, players would nip over to the casino machines and have a quick go on them while smoking.
With the smoking ban coming into force, people were not playing on casino machines as much and this represented a fair loss in revenue for the bingo halls. Bingo halls couldn't really justify having smoking areas outside likes pubs and restaurants could.
In 2009 the government chancellor increased the business tax that has to be paid on bingo hall profits. There was a jump of a 15% tax to a 22% tax. It wasn't in line with any other similar establishment tax rates but made a huge hole in bingo hall profits. Lucky the government made a u-turn but still the impact hit.
Closed For Good
Like many other high street businesses closing down, bingo halls have followed suit. There are hundreds of empty bingo halls waiting for new life to be injected into them. In the last two weeks alone, Mecca have announced closures in Plymouth and and Bridgewater.
Buzz Bingo, another popular land based bingo operator saw 26 of their clubs never re-open following the hard times of the COVID pandemic.
However there are also many investors that have, or plan to get their hands on these disused empty buildings or the plat of land beneath to breath a new lease of life into them.
Demolition
Bingo halls being in town centre locations are often demolished to make way for brand new developments. For many bingo halls actually being extremely old and asbestos ridden buildings, it simple isn't worth it to try to make use of the existing shell.
Warrington in the North West have green lighted plans to demolish existing buildings including the old Buzz Bingo hall. The redevelopment plans to build 900 affordable homes, office space and mixed retail space.
The old Mecca Bingo site on Fishergate in York is undergoing serious demolition at the time of writing this article. This demolition is in hand to make way for student accommodation, comprising of 267 flats.
Salford town council are set to vote on the approval of plans for more affordable housing and social housing to be built on the grounds of the Buzz Bingo on Hanskinson Way. There are plans for 268 homes with parking to be built.
For Sale
Some bingo halls are currently up for sale.  Slough council have put the Buzz Bingo Hall, that was formerly the Adelphi Threatre up for sale; but without a price tag. They want to find out what people are willing to pay, and gauge interest in order to find out its true value.
An old bingo hall in Liverpool was recently up for sale via an auction , however we have no idea what the interested party paid for it.
Apparently it never got to auction because there was a hugely competitive buyer ready to seal the deal. A hugely derelict building requiring hundreds if not millions of pounds investment. Its future use unknown.
A Supermarket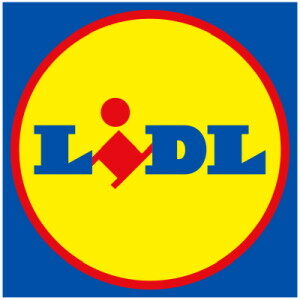 Bingo halls have a large floor space, so there is plenty of room for tables and people to move around. This layout and vast ground floor, floor space lends itself well to supermarket chains buying up and setting up shop in the disused halls.
Although we are seeing a lot more supermarkets build the shops from ground up to be super energy efficient, some are still embracing the art deco / historical building feel.
Plans are afoot in Liverpool for Lidl to make a home in an old bingo hall and theatre. Local folk are thrilled at the prospect, because empty buildings are never a good feature of an area and new business brings about new jobs and often a much needed new lease of life.
Illegal Usage
This has been stopped and addressed by the police long ago, however a number of organised crime drugs gangs have set up cannabis factories in disused bingo halls.
There are various news reports of disused bingo halls in Kettering in Northamptonshire and Rhyl in Wales being home to some pretty large illegal drugs operations.
This is not the use anyone really wants to see happening in any community!
To Conclude
It seems that demolition to make way for affordable housing is the most likely fate of the traditional bingo hall. Sad really, because some of them are truly magnificent buildings and provide communities with many fond memories from yesteryear, but unfortunately they were built many years ago and a lot of the energy efficiency and safety standards they were built to are nowhere near what is expected of buildings used today.