Bingo Bonuses, Free Spins & Free Tickets
The UK is one of the most regulated but also one of the most competitive gaming markets on the planet.  In Britain people gamble more per head than any other nation and therefore there are lots of slices of the pie to be had.
High competition means brands must provide a serious incentive for you to play with them.  Why would you risk your own funds alone when another site is offering to give you free funds to play with for largely the same games?
Introductory free spins, free tickets and bonuses are therefore part and parcel of playing online bingo and you should take advantage of them if you want to play.
Still it is worth understanding how these promotions work to allow you to effectively compare deals and find the right ones to suit how much you want to deposit, what games you want to play and over what time scales.  On this page you will find the information you need to choose the right offers.
Bingo Welcome Offers – Are They Genuine?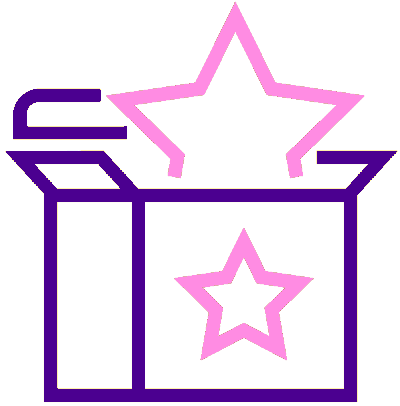 Bingo and gambling in general in the UK is one of the most open free markets there is, and just like other competitive sectors, such as supermarkets, brands simply have to give you incentives to spend your hard earned money with them, otherwise you would go elsewhere.
Therefore, yes, the sign up deals you see on this page are genuine, but understandably people are skeptical as to why a company would give so much away for free.
Well, the point of introductory bonuses is not really for you to win, as such, this is why they often carry 'wagering requirements' (read about these further down) that prevent you from withdrawing promo cash or free spins winnings until you've played a certain amount.  The ultimate idea is rather to give you some promo cash to play with so that you get a feel for the site, features and games, without having to risk so much of your own real money.
You certainly can win with bonuses and free tickets, especially some of the more generous deals, but in reality you will only end up withdrawing bonus winnings in some cases.
To help you decide which type of offer you will get the most benefit from we discuss the major variations below.
Types Of Bingo Offer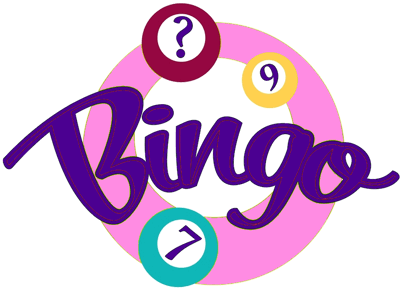 If you look at a list of bingo offers you might think there are lots of different variations, but in reality this is down to clever wording.  There are five major classifications of offer, that we detail here.
Some offers are more common than others, but you can find variations of all of these at the top of this page.
Whatever the offer it is critical that you read the significant terms before taking them, we also explain on this page how to understand and interpret those terms.
Free Spins and Free Tickets
Most 'free spins' and 'free tickets' are not 'free', i.e. you can't just play with them and then withdraw the winnings and walk away.  Rather they give you the opportunity to play a bingo or slot game for free, with a set number of spins, after which any winnings is treated as bonus cash and will have a set wagering requirement.
Free spins are of course to be used on slot games, as you can't spin in a bingo game of course, whereas free tickets give you a set number of free bingo games.
The one you choose should reflect which games you want to play the most.  If you are only really interested in bingo there is little point taking free spins, as you can only use them on slots games.  The reason sites do this is because slot games earn them more money frankly, therefore you should only play slots if you want to, you shouldn't get sucked into playing them just because there is an offer.
Free spins are often combined with deposit bonuses.  Here the idea is you can use your deposit bonus to play bingo games, and then the free spins on slots.  There are multi-product offers and discussed further down.
Free tickets are less common but more useful if all you want to play is bingo, as they give you free goes on bingo games.  Winnings are usually treated the same though, requiring you to wager the amount a set number of times.  Free spins and tickets also often have maximum overall winnings amounts that can be withdrawn, it is important to read the terms.
Deposit Bonuses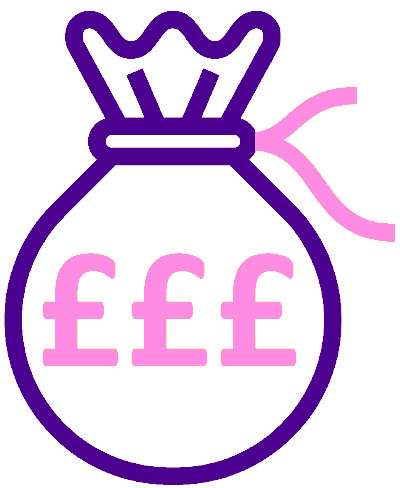 The most common offer is a deposit bonus.  This gives you an amount of promotional cash proportionally matched to your deposit amount.
Bonus amounts vary but bingo attracts some of the highest percentage matched offers in iGaming.  It is common to see 200%, 300%, 400%, sometimes even higher. However, while the percentage is high the amount matched is usually low, generally £5 or £20 (although some sites offer deposit matches up to £100's).
You may need to add a promotional code to claim the bonus on registration or deposit so please check this.  You may also be restricted from claiming with some payment methods (usually eWallets), so again check in advance.
Once you've made a deposit you will usually have to play through your deposit amount once before you an play with your bonus and if you withdraw your deposit amount before completing the bonus terms you will forfeit the bonus.
The bonus will need to be wagered a certain number of times.  For example, a 20x wagering requirement on a £10 bonus would require £200 total to be staked with the bonus and bonus winnings before this comes cash.  Wagering requirements vary a lot and sometimes include the deposit amount, something else worth checking.
There may be game restrictions, i.e. some games that will not count towards the wagering, or at least do at a lower rate.  There also may be maximum bet sizes, i.e. you can only wager so much bonus per game/spin, and there may be maximum winning amounts once your bonus is complete, e.g. £250.
The last thing to consider is time, there may be a time limit from registration to deposit to claim the offer and then there will likely be a limit on the amount of time you have to wager the bonus.  If you play through the bonus and meet all the qualifying criteria, anything left in cash is yours to withdraw, or continue playing with, as cash.
No Deposit Bonuses & Spins
These are not too common these days, they used to be more prevalent but have been subject to bonus abuse and a different taxation system that means sites rarely provide no deposit bonuses any more.
When you do find a NDB it tends to be for a low amount, usually £5 or £10 or a handful of free spins or tickets, and more so than deposit bonuses the idea is not really for you to win money from it; rather they want you to use it to try the site out but without needing to risk your own money.
No deposit offers therefore tend to come with high wagering requirements, more game restrictions and a maximum winnings cap.
You can win with NDB's and spins, but remember the purpose is more for you to have a go for free.  Usually with these offers you can go on to claim deposit bonuses after you've used up your freebie too.
Cash Tickets and Spins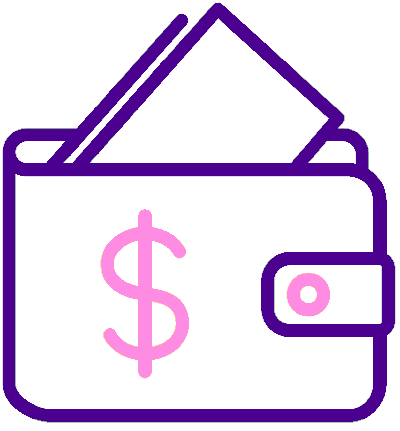 The only true free ticket or free spin is one that pays you out in cash, not bonus funds.  There is however nothing stopping people signing up, using the freebie, withdrawing the cash and then leaving.
In light of this you will very rarely find sign up offers like this that provide cash rewards.  When you do find them they will be from the bigger operators, those that have the pockets to afford it, and the amounts will usually be low, 10 spins, £2 worth of tickets, etc.  The offer will usually be restricted to one or a handful of games and will almost certainly have a max winnings cap.
These deals are also not usually permanent but instead are found at only certain times of the year when sites really want to attract new customers.  For bingo this tends to be at the start of the summer holidays and over Christmas and Easter.
Multi-Product Bonuses
Around half of the offers you will find are packages with elements covering multiple products.  They may look like the following:
No deposit offer + deposit bonus
Free spins/tickets + deposit bonus
Split bonuses, e.g. half for bingo, half for slots
A choice between a bingo or slots bonus
Tickets and spins
These deals are obviously more attractive than single offer promotions, especially if you want to play both bingo and slots on the site.
One thing to be cautious of is how the offers inter-link.  It is important to check the key terms to see if you need to complete the criteria of one offer before claiming the next, or whether offers can be used in parallel.  If you try to withdraw money for example too early you may end up cancelling subsequent parts of the deal.
Significant Bonus Terms To Be Aware Of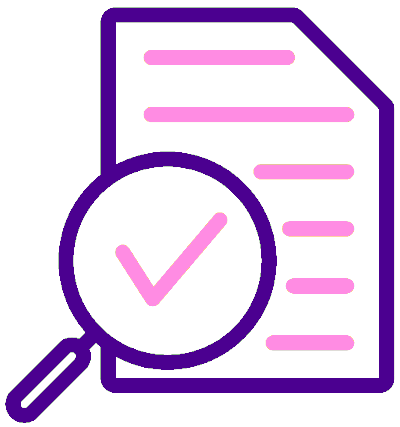 Welcome bonuses are not designed to trap you or con you, the whole idea is for you to like the brand and get a feel for the site by using some free promo funds.  Therefore most terms are designed to help you get the most our of introductory offers.
Still there are many out there that try to abuse offers to make a quick buck, which lets the system down for everyone as this makes operators introduce more stringent terms.  Most of the terms are there to prevent offers being abused, rather than to catch you out.  Knowing how these major terms work is therefore important to get the maximum enjoyment from these generous deals.
Promo Codes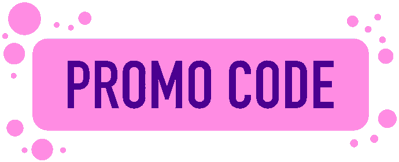 Some offers have promotional codes that need to be entered either on registration or deposit to claim the offer.  These codes are there mostly because an operator may have several different introductory offers available and needs the code to know which one you want to claim.
If you forget to do this or enter the wrong code it is worth contacting the site in question to see if they will still give you the offer.  Remember they want you to play and in 99% of cases they will happily still award it to you.
Qualifying Criteria
With most promotions the qualifying criteria is to make a minimum deposit amount, or if it is a no deposit bonus you will usually just need to register.  Once you've done this you should receive you promo funds.
You often need to play with your deposit amount first before you can play with bonus funds, it is worth checking if there are restrictions on this.  For example, if you take a slots bonus you may need to spend your deposit on slots, not bingo, to claim it, and vice versa.
Timing and Expiry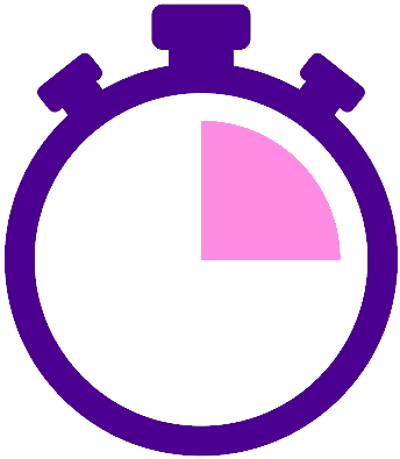 There are four major expires to look out for with these offers:
Do you need to deposit within a certain number of days from registration to claim?
Is there any amount of time you have to play your deposit with to active a bonus?
There is usually a time limit on how long free spins / tickets are available to use.
How long do you have to wager your bonus or free spin / ticket winnings?
All of these timings will be communicated clearly in the terms, but you need to be aware of these as they can vary from as little as one day to unlimited.
Wagering Requirements
This is the term that confuses most people.  It is often referred to as the wagering requirement but is also sometimes called the rollover, play-through or turnover requirement.
For most offers wagering only applies to the bonus itslef, although in rare cases you may need to also wager your deposit a set number of times to activate a bonus.
The wagering is usually communicated as a 'X' with a number, e.g. x35.  This will generally apply to the bonus amount only, but can sometimes be the deposit + bonus amount.  This is more common in casino, and is used as a means to make the wagering requirement look lower.  For example, if you deposited £10 and received a 100% matched bonus, i.e. £10, you might see the a wagering requirement of 20x the bonus or 10x deposit + bonus; this is the same thing.
Most wagering requirements have a time limit.  They will also usually have a list of restricted games or products, this means if you play restricted games or products with your bonus it may not count towards your rollover. A bingo bonus, for example, cannot be used on slots, and vice versa.
Restricted Games
Most restricted games are those that have a high return to player, or another way of thinking of it, a low margin for the operator.  They don't want you to play these games using a bonus as your win percentage is too high.
It is critical you check if a game or slot is on an exlcuded list before you use your bonus on them.  For example, sites that offer a full suite of casino games will generally restrict bonus usage on table or live games.
Restricted games to sometimes count to a wagering requirement but may have a lower weighting.  For example, if the turnover is set at 20x the bonus but the game you are playing has a 10% weighting, then you will need to wager the bonus 200x on that particular game.
Maximum Winnings
Many bingo offer have maximum winning amounts, often termed maximum conversion.  This means that no matter what you end up with in winnings once you've wagered your bonus you would only actually be allowed to withdraw the maximum winnings pre-set level.
Generally maximum conversions are set at least 10x the bonus, usually a lot higher, and so in most cases won't affect you.  It is still worth bearing in mind, especially if you are close to the level at which point it is not worth risking your bonus as much.
Maximum winnings tend to be a lot lower and are more common for no deposit offers.  In general progressive jackpots are excluded from maximum conversion amounts.
Maximum Bets
Maximum bet criteria prevent you from just putting your whole bonus on one individual play, meaning you have to split your bonus into several different games or spins.
This is usually set at around 10% of your bonus amount, but is highly variable.  If you exceed your maximum bet with the bonus then either the additional amount will come from your real money funds, the extra winnings will not be awarded or at least will not count towards wagering requirements.
Payment Method Restrictions
These days you can deposit to a bingo or slots site using lots of different means, however not all of these may be eligible to claim a bonus.
Many eWallets (such as Neteller and Skrill) and pre-paid voucher systems (such as PaySafeCard) have been used to abuse offers.  This is because ID verification isn't always as strong as with a bank and this leads to some people using those methods to make duplicate accounts to claim the same offer multiple time.
Due to these abuses in the past it is common to see these methods excluded from offers.  Should you sign up and make a first deposit using certain methods you may not receive a bonus.
If you still want to use something like an eWallet but want to claim a deal consider making a first deposit with a bank card, or other accepted method, and then switch to an eWallet for normal play later.  Although be aware that some sites even restrict existing customer offers too based on payment method.
Verification and Withdrawing Deposit & Winnings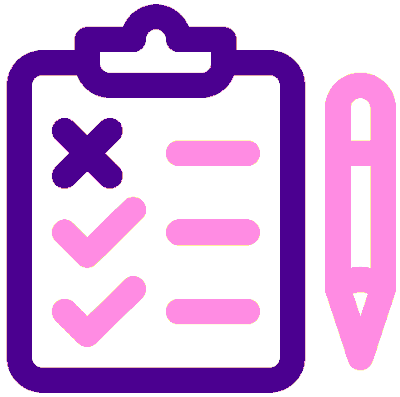 It is the law that a gambling company taking UK players must verify the identity and age of that customer before allowing them to play on the site.  Therefore you will have to verify your age, using a passport or driving license, and your residential status, with a utility bill or similar.
You cannot sign up to any UK licensed site these days if you do not do this, it is universal, and it simply isn't worth the risk playing with an unlicensed site.
Sometimes you can be verified automatically if you sign up and deposit using a bank card registered at the same address you use for your bingo account.  In these cases some operators can perform a soft credit check to verify your identity and address – although only if you are on the electoral roll.
UK Advertising Rules and Laws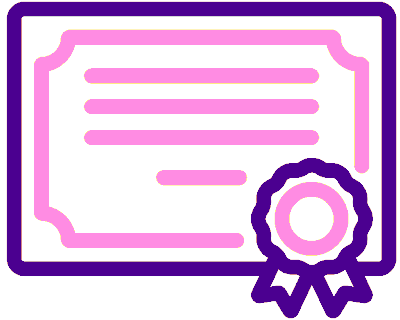 All of the sites and offers we list are UK licensed, although most take customers from other countries and you are welcome to claim them. The reason we choose to restrict listings to the UK is that the country has strong gambling laws, but at the same time an open and regulated market.
UK gambling licenses ensure that operators protect players, prevent underage gambling, prevent fraud and ensure a fair and honest industry.  Without these protections operators could frankly do what they want.  The UK gambling commission will fine or revoke licenses from any operator that fails to meet their legal obligations.
In addition to the UKGC the Adverting Standards Authority ensure offers and adverts are fair and proportional by applying Committees of Adverting Practice (CAP) guidelines.  This means that companies cannot make misleading claims, must provide all significant terms and warnings for adverts and that terms must be reasonable.