Happy New Year to all of our wonderful readers!
How did you spend yours?
A wild night out on the town with the girls/guys and the next day spent recovering?
Perhaps you took a more civilised approach and went for a slap up meal at a fancy restaurant.
Or maybe, like us, you spent it at home with a few friends and then went to bed at about half twelve because you knew the kids would wake you up at 6am regardless?
However you said goodbye to 2022 and hello to 2023, we bet you didn't do it in as much style as one lucky bingo player from Stockton-on-Tees.
She saw in the New Year with an extra £50k in her bank account, and here is why.
National Bingo Game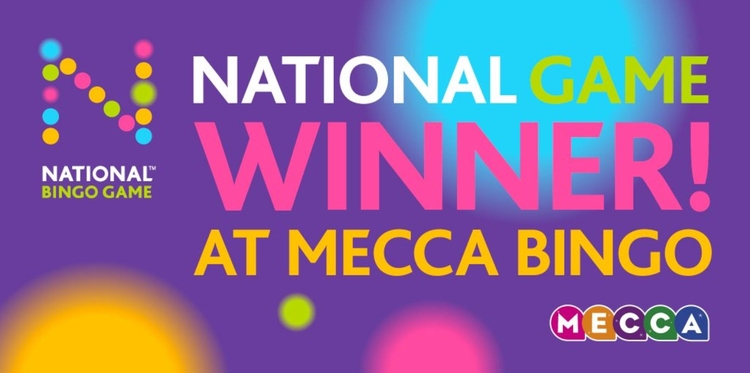 Bingo stops for nothing. Well not for very much anyway.
So many players spent their afternoons or evenings on the 31st of December at their local bingo club, with friends, playing their favourite game.
It was certainly a busy night at Mecca Bingo in Stockton, where a lady who has chosen to remain anonymous settled down to play at her regular table.
A frequent visitor to the club, she was known by the staff and other players alike, so when, during the National Bingo Game, she called 'House', the room was instantly filled with excitement.
The general manager at Mecca in Stockton, Lynne Butterworth, was quoted as saying:
"It's always such a special moment when we have a National Bingo Game jackpot winner in the club. We all feel like we get to celebrate along with the winner and there is a real party atmosphere. £50,000 is an exceptional prize amount and we're thrilled it was won in our club on New Year's Eve! What a way to start 2023!"
Isn't that lovely? A win for one of us is a win for all of us, that kind of thing.
Except it's not really because only one person ends up £50k richer, but still, if I stop being Grinch like for a moment, one of the things I love about bingo is the support players give each other, and it must be incredible to be in the room when a big win is claimed.
The winner has said she plans to split the money with her sister, so the joy will be shared around her family. Awww.