Bingo Is My Lifeline Campaign, started by the Bingo Association last week is currently working hard to ensure bingo halls in Scotland, under the current lockdown tier system , can stay open, should the area be placed in tier 2.  Bingo players and lovers of trips to the bingo hall can complete their details in a petition letter addressed to Nicola Sturgeon, Scotland's fist minister.
By participating the petition campaign, people can fill out their personal reasons why bingo is their lifeline, which will then be added to an email sent to the first minister.
We simply can't understand why bingo halls being closed indifferent tiers of lockdown are in question.  We all sit still at tables, we love table service for drinks and food, we bring our own dabbers…there is minimal opportunity for spreading the virus.
Coupled with the expense and blood sweat and tears bingo halls have gone through to ensure their environment is COVID safe, we think its a travesty and needs to be looked at again, The Bingo Association making a caring and wise move here.
Bingo Is A Lifeline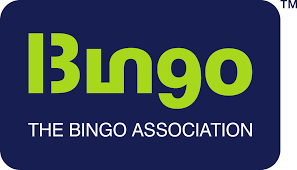 The Bingo Is My Lifeline campaign have stated there is no reported cases of COVID transmitted at bingo halls in Scotland, as far as they are aware. They see bingo halls as huge parts of communities with uncertainty around potential closures causing real unease for employees and of course its all important players.  People want reassurance that this highly safe form of entertainment should never be in question regarding lockdown closure.
The Bingo association are placing focus of their campaign around combatting lockdown loneliness, as it is recognised there are a vast number of people that visit bingo halls whom would instead be at home, on their own if the bingo hall were to be closed.  Bingo simply is a lifeline to a lot of people.
Life Without Bingo
The Bingo Association has identified that nearly a third of regular bingo players say that going to the bingo hall is the highlight of their week, with even 1 in 10 players say they can't imagine their life without bingo.
Miles Baron, the CEO of the Bingo Association says in his open letter as published on the Bingo Is My Lifeline website:
Playing bingo isn't just an incredibly popular activity for all generations – it is also a safe place for people to meet friends and family, and is a vital community hub. With loneliness on the rise, many people need COVID-19 safe spaces to overcome social isolation and connect with others.
Bingo players of the UK can also complete their details on the campaign website in an email addressed to Robert Jenrick, Secretary of State for Housing, Communities and Local Government and to Members of Parliament in Manchester and South Yorkshire as these are also areas with temporary bingo hall closures in question in tier 3 England lockdown restrictions.
I have filled out my email.  Have you? Fingers crossed we see some change.