If you have tried to play at BGO Bingo, Power Spins, Chilli Casino or Vegas Luck Casino since the 15th October you may have noticed you can't play any games.  New players can also no longer join.
This is because the UK Gambling Commission suspended the license for BGO Entertainment Limited, the company that operates BGO and the other sites.
As things stand there is little detail on what the suspension is for exactly but the UKGC rarely suspend licenses without a very good reason.
A week later on the 22nd October 2021 BGO surrendered their UK license entirely, this mans they will not be coming back.  It remains a possibility that another company could buy the brands and bring them back but for now this seems to be the end of BGO and their brands in the UK.
The UKGC have said that the BGO suspension relates to: "Failing to protect consumers was a key consideration in the suspension decision".  Ultimately to lift the suspension BGO would have had to demonstrate that they have worked to fix the issues that have led to the suspension before the license is reinstated.
The fact BGO have surrendered their license instead suggests they the fine they are facing (on the back of similar fines in previous years, read more further down) is too big or that the changes they would need to make are not attainable for them.
In the meantime existing customers can still access the sites and their accounts to withdraw any funds.
Not The First Time The UKGC Has Got Involved With BGO
While BGO is certainly a brand liked by their customers, boasting some of the best loyalty in the business, they have been rapped on the knuckles previously by the UKGC.
In 2017 the Commission gave the company an official warning relating to nine adverts on their site that contravened social responsibility codes.  The fact they failed to react quickly in this instance also made things worse and resulted in a fine of £300,0000.
The UK Gambling Commission served them an official warning for breaching social responsibility codes in 9 of the adverts on their website, and their failure to react quickly enough when this was flagged up only made matters worse.
It was addressed eventually, but too late in the eyes of the UKGC, who issued BGO Entertainment a fine of £300,000 not to mention the blot on their thus far pristine record.
Further to this in 2020 BGO were also penalised for not having "effective policies and procedures in place for customers who may be displaying signs of problem gambling" from 2018 to 2020.
This action resulted in a change to their license conditions along with a £2,000,000 payment in lieu of a fine and £31k towards UKGC costs.
In an example given in the public statement about the 2020 action it was shown that a customer who had won a significant amount on the National Lottery was allowed to gamble £159,000 in a 3 month period.  This resulted in several red flags, however, BGO did not try to interact with the customer sufficiently.
Another customer was not flagged when they deposited £106,800 despite being usually a low deposit player.
Why Not Just A Warning?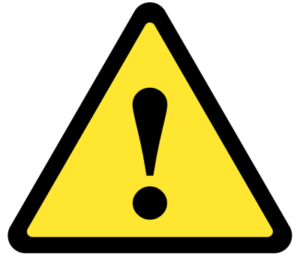 Given BGO have been warned and fined twice in the past 5 years it is little surprise that the UKGC have this time jumped straight to a suspension.
While we do not know if the current failing relate to the previous ones we do know that BGO Entertainment Ltd has already had warnings and advice and have said they were implementing changes.  It is likely the UKGC have lost patience and faith that further warnings will be sufficient and have taken the more dramatic step of suspending the license.
Will BGO Come Back?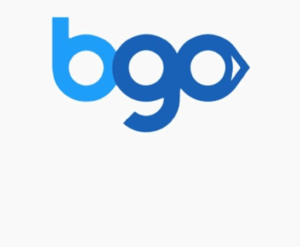 Almost certainly, no, given they have taken the decision to surrender their UK gambling license.
BGO is a primarily UK-facing brand and in the past have employed ambassadors such as the late Verne Troyer (mini Me), they are about as British as you get.  The primary product is also bingo and this is a game that is most played in the UK.
The fact they no longer hold a license to operate in the UK means the company will not come back in its current form.  There is a chance another gambling company may buy BGO and its brands and bring them back at some point in the future.  Given BGO have been around a good while and have a large customer base this is a distinct possibility.
What we can say is if this does happen it won't be for a while and likely not until the UKGC investigation is complete.  The investigation will continue even though BGO have surrendered their licence.  Even f BGO did come back under a new company it would be entirely different, likely on a different network with different games.  Customers would need to sign up again.
It looks like bye bye to BGO.  They will be missed by many of their loyal customers but ultimately if they are being fined for repeated failings perhaps it is the right thing that they have surrendered their license.